Drives with embedded pump functions can provide advantages.
Both variable frequency drives (VFD) and programmable logic controllers (PLC) have benefited from advances in processor technology and memory capacity. In the case of PLCs, this has led to easier programming, smaller components and the ability to process more complex mathematical and logic applications.
These same advances have also benefited VFDs, providing better motor control, simplified user interface and the ability to perform more complex applications. The capability of VFDs with embedded pump specific applications are now replacing PLCs in pumping applications with numerous advantages to the end users.
The main issue with the PLC option is the proprietary nature of the PLC programming. Unless the end user has a ladder logic programmer on staff, the creation of the source code that runs the PLC is written by an outside company or independent contractor. This necessity ties the end user to the programmer for the initial programming. Any subsequent revisions, additions or troubleshooting comes at additional cost. Programmers may not want to release the source code as it represents trade secrets used and owned by the programmer.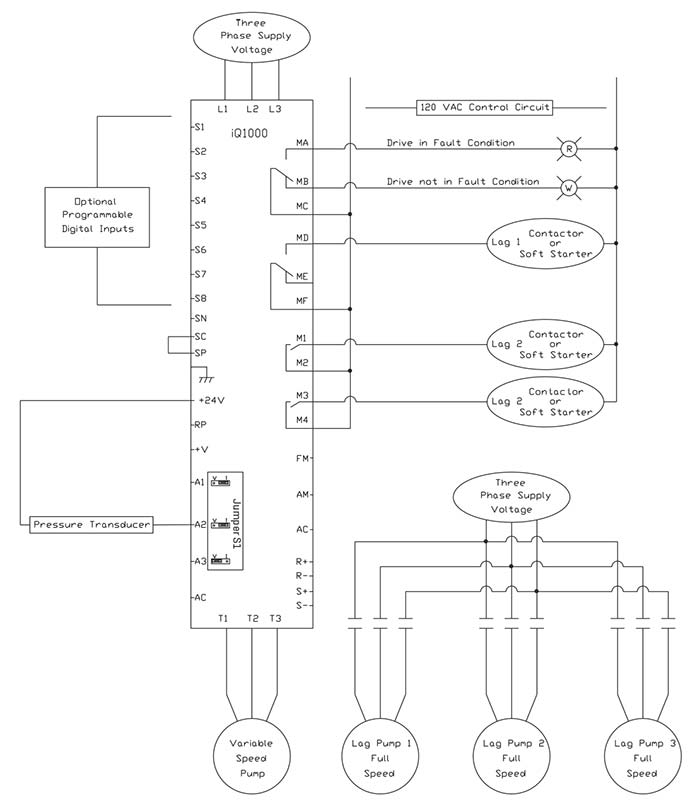 Image 1. Sample schematic of a four-pump with three lag pump system (Images courtesy of Yaskawa)
So, while there are advantages to PLCs, such as scalability both in functions and input/output (I/O) and the ability to perform complex logic and mathematical functions, there are some disadvantages. These include:
The source code is proprietary to the programmer.
The end user is required to write a detailed specification used by the programmer to develop the requested PLC functions.
Changes that may have been omitted in the specification require change orders at cost to the end users.
The end user has limited ability to troubleshoot problems that may exist in the PLC code.
End users do not always get functional documentation on PLC operations.
Programmers can gon out of business leaving end users without the ability to change or inspect code.
While VFDs may not replace PLCs for certain complex pumping applications, it is possible to use VFDs to replace the PLC in most simple pumping applications and even some more complex applications, such as pump multiplexing. Even when using a PLC, the addition of a properly programmed pumping VFD can reduce the I/O required on the PLC, reducing both hardware and programming cost.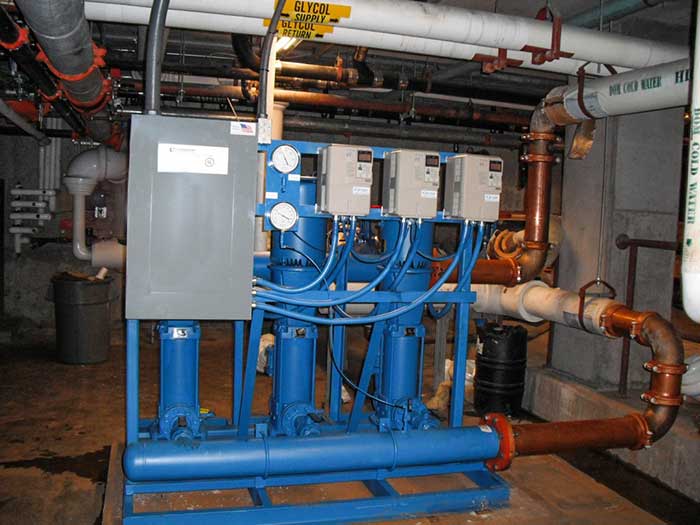 Image 2. Building booster station with three VFDs communicating serially for multiplexing with no PLC
Some advantages of VFDs that include embedded pump functions are:
Standard programming functions listed by the VFD manufacturer are in readily available documentation.
Access to VFD programming is available to the end user.
VFD manufacturers provide training classes on programming to end users' staff.
End users have the ability to make programming changes as needed.
Technical assistance for end users is available from VFD manufacturers in a variety of forms, such as knowledgeable salespeople, authorized service providers and telephone technical support. Costs will vary by manufacturer and some provide technical support at no charge, so it is wise to ask what types of help are available.
What types of operations can a VFD with embedded pump functions perform?
Pages