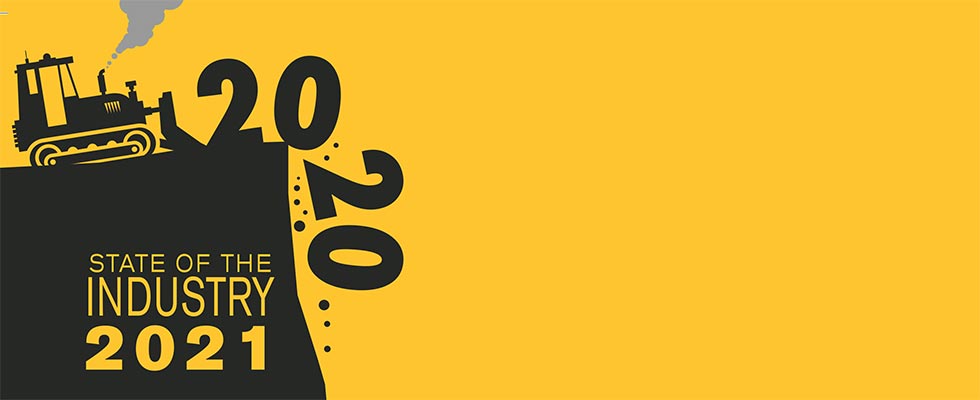 Effective vaccine could lead to rapid recovery.
Pumps & Systems spoke with Stuart Moffatt - director of global product management for the Milton Roy, LMI and Williams brands of Ingersoll Rand - and focused on the state of the industry as it pertains to oil and gas and water/wastewater. Here are his answers.
P&S: Can you tell me how, if at all, the COVID-19 pandemic has affected your operations?
MOFFATT: Obviously, social distancing measures and a global supply chain could have led to pretty dramatic supply interruptions and certainly as a business, we prepared well for the worst case scenarios. In the event, through heroic efforts in the manufacturing facilities and as much forward planning as possible, interruptions have been mercifully few. We seek to allow the customer to "Lean on Us" and this is true even when the chips are down.
For our teams that have been able to work from home, we have seen a huge expansion of teleconferencing and other remote working tools but, interestingly, projects and developments have continued to move forward. We have introduced 4 large scale products this year in spite of the lockdowns and disruption.
P&S: What are the biggest changes you see in the oil and gas and or water industry as we head into 2021?
MOFFATT: Oil and gas is now coming under pressure from renewable and other cleaner energy. Oil company valuations are falling and as a result, change in the structure of the business is likely. 
The water and wastewater industry is looking at expansion, particularly in developing regions. However the solutions in these areas seem to be smaller and less integrated than in the USA or Europe. Investments in these regions will likely prioritize local suppliers, or suppliers with local bases.
P&S: What challenges do you see in your industry heading into 2021?
MOFFATT: For oil and gas, the challenge remains demand limitations leading to low oil prices and therefore limited investment. COVID plays a part, here, too but as environmental concerns continue to grow and drive innovation in renewable and clean energy, we will  move to these technologies. If we see demand growth through the early part of 2021, we can assume that project and developments currently being slow walked, or even held, will be released.
The water and wastewater treatment market remains an area of growth as developed and developing regions seek to increase access to clean water and effective water treatment to supply their populations. 2021 will see this continue.  
P&S: What gives you hope?
MOFFATT: Firstly, the COVID situation is serious but ultimately temporary. If we get an effective vaccine, we will start to see a pretty rapid recovery. If not, then we will start to see the ingenuity of business remodeling themselves to address the new situation.
The internet, and tools therein, have actually shown that in the pandemic, under the biggest disruption imaginable, big business can continue. Development and innovation continue and even accelerate.
In the end people give us hope – together, we can find alternatives and new ways of coping in the current environment.