Pumps & Systems staff spoke with Mike McCalley, Vice President of Marketing and Product Management at Flowserve, about the current state of the industry and what we should watch for in the coming year.
Q. We are following the Oil & Gas industry uncertainties. What do you expect in 2016? How will this impact the pump industry?

A. The O&G industry is an interesting situation. Clearly, the abundance of crude oil supply from new technologies and OPEC has resulted in the significant decline in prices from June 2014. However, midstream assets have remained active transporting the higher level of hydrocarbons, and downstream facilities have operated at high levels of utilization, as crack spreads widened. So in 2015, E&P producers dramatically reduced capital projects while refining and transportation firms deferred maintenance and upgrade spending to keep their assets on-line. Both situations created headwinds for the industry and most customers remained cautious. Regarding 2016, it appears the low oil price environment will remain, which will likely continue to pressure certain budgets and capital projects, although maintenance activities can only be delayed for a period of time. While challenging business conditions are likely to continue near term, we also expect to see pockets of growth opportunities within the pump industry.
Q.  How do you see the Euro crisis impacting the pump industry?

A. As in any source of economic uncertainty, customers remain deliberate on both new order and aftermarket activity. We have seen a mix of both increased and decreased activity depending on industry and geography. Obviously, continued uncertainty or a weak Euro can create increased headwinds and pressure for non-European manufacturers. Based on industry reports we have seen that there is a potential for some opportunities in the Western European pump market in 2016.
Q. What innovations are you seeing in instrumentation, controls and monitoring?

A. With the increasing capabilities of technologies, customers are both experiencing – and continuing to expect more – measurable and significant increases in safety, uptime, yields and process quality. The industry is benefitting from a new suite of more compelling, sensors and microprocessors that can collect, clean and store process and equipment data locally. With continued increases in communications capabilities, this data can be effectively transmitted and translated into actionable recommendations for corrective action before operational or mechanical issues occur.
Q. How will the Internet of Things impact the pump industry in 2016?

A. The IoT opens up tremendous opportunities for the industry as we move into the future. 2016 will be interesting as the technology continues to evolve and advanced information sharing platforms continue to enable more collaboration with customers to tackle bigger challenges. Network and information security concerns are always a topic of debate and we don't see that changing anytime soon. The process industries will continue the progress toward incorporating sensors and monitoring devices into critical equipment. Ultimately, the IoT will take the collection, dissemination, and analysis of this data to the next level and help generate significant improvements in process uptime and availability, which will in turn help drive profitability and performance.
Q. Feel free to comment on any other issue or topic facing the Pump Industry in 2016.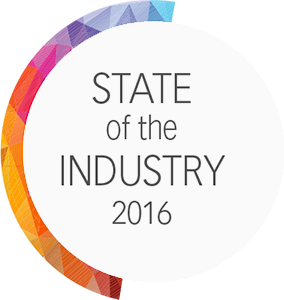 See more of our State of the Industry 2016 coverage.
A. Customers continue to require accelerated deliveries and regional support for sales and service. Accordingly, pump manufacturers must continue to exploit advanced, global supply chain technologies that drive consistent customer experiences regardless of location. We will continue to see a focus on casting production technologies that improve end product diversity, improved lead times and quality. Supply chain pressures also extend to drivers and other packaged systems. For these components, supply chain technologies can vastly improve forecasting models and, thus, pump suppliers' abilities to expeditiously deliver new equipment and aftermarket support to any global region.
Flowserve is a leading manufacturer and aftermarket service provider of comprehensive flow management products and services. For more information, visit flowserve.com.
Issue