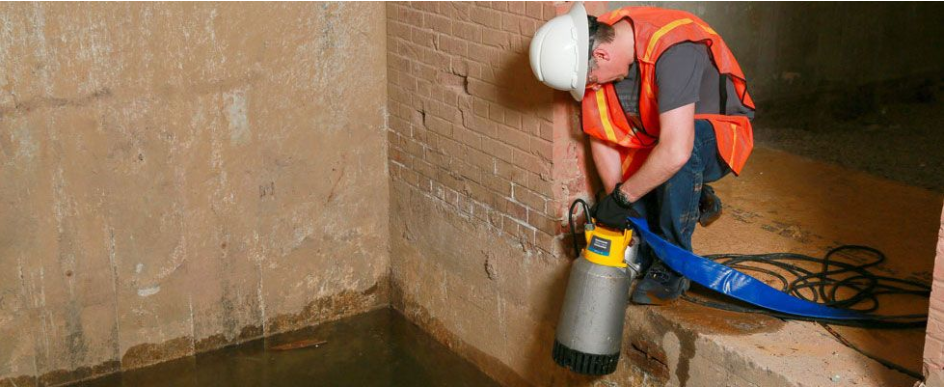 Review these submersible on-the-job precautions.
This month, Jeremy Drinkwine of SJE Rhombus, a SWPA (Submersible Wastewater Pumping Association) member, spoke with Pumps & Systems about on-the-job safety. If you have questions for SWPA, please send them to pumpeditors@cahabamedia.com.
What do end users need to watch for in general?
American National Standards Institute (ANSI) provides four types of symbols that warn about possible dangers. They are described in ANSI Z535, and concern hazard alerting, information, mandatory action and prohibited actions.
What types of training should end users receive?
There are several different types of training that should be made available to end users. In addition to regular safety messages and daily safety messages, users need in-depth training to maintain safe worksites. Safety is the responsibility of everyone involved—the end user, installer and manufacturer.
What do people need to know about personal protection equipment (PPE)?  
Working in confined spaces, like in wastewater, can present specific dangers. Risk is divided into categories. In Risk Category 0, a one layer minimum is required and should include a long-sleeved shirt, pants, eye protection and leather gloves. In Hazard Risk Category 1, you should wear all of that plus fire resistant pants, fire resistant coveralls, head protection and leather protectors. For Category 2, add a T-shirt, cotton underwear, hearing protection and a face shield. Category 3 adds a flash hood, and Category 4 also requires a multilayer flash suit.
What is the main difference between amps and voltage?
Amps can kill you, voltage can hurt.
What safety info is provided in a standard owner's manual?
These include an introduction to the product (with descriptions and/or drawings), specifications, safety guidelines, installation instructions, any applicable warnings or cautions, maintenance and servicing information, troubleshooting instructions and more.
For safety purposes, what should someone consider when selecting a submersible pump?
There are many considerations: the sealing system, motor enclosure, one or two mechanical seals, wiring harnesses, any integrated safety precautions, the safety agency listings (UL/CSA/FM/others), single-phase or three-phase motor, insulation classes and the thermal overload.
What are installation requirements?
First, the proper PPE equipment for everyone on site. And, you must follow the local, state and federal codes. For example, the National Electric Code (NEC) has standards for appropriately sizing breakers and wire gauging. Next, confirm that the voltage at the jobsite matches the pump nameplate, and that you have the proper listing equipment for the job.
What should you keep in mind during maintenance?
Users should wear the proper PPE, follow the designated lockout/tagout procedure, ensure they have the proper lifting equipment and consider the type of motor. If it is a single-phase motor, bleed the resistor on the start capacitor and determine if thermal overload is resettable. Is the run capacitor also a storage device for electricity? For a three-phase, keep in mind the overload in the panel.
How do you manage the control panel during operation and troubleshooting?
Again, you should consider whether the motor is single phase or three phase and wear the appropriate PPE. You need to know if the incoming power is a match for the motor. The power should be disconnected before any troubleshooting or maintenance.
How do you know if the power is disconnected?
Ask yourself these questions: Are there separate pump and control feeds? Is there a main disconnect? Is there branch circuit protection? Make sure the OEM disconnect steps are followed to disconnect the power.
What are common hazards of working in wet well basins?
There are several hazardous area classifications, from stormwater pumping to residential wastewater to wastewater pumping. Venting and the frequency of venting can impact the individual classification. Possible hazards include falls, unexpected movement and issues with crane operation. Ensure there are proper safety hatch grates and rails, and swing check valves to avoid these risks.  
Submersible Solutions is produced by the Submersible Wastewater Pump Association to inform and educate in the design and operation of submersible wastewater pumping systems. For more information, visit www.pumpsandsystems.com/swpa.
Issue