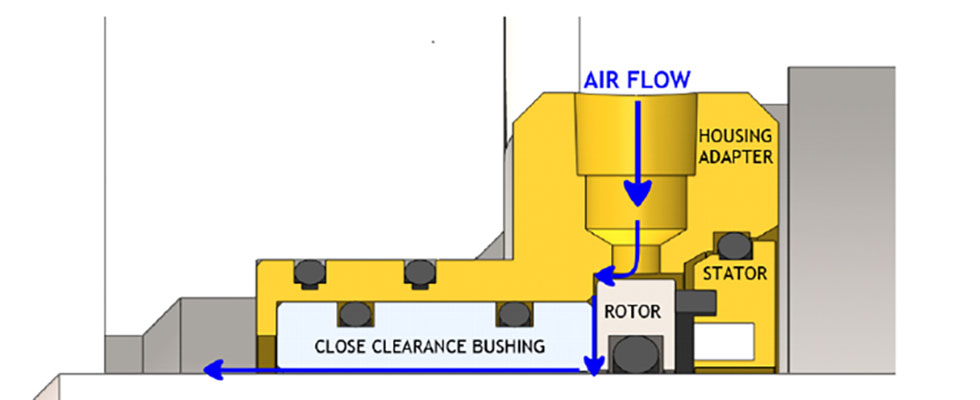 When properly specified, bearing housing lubrication quality-enhancing components can be effective in preventing contamination.
How can I keep my pump bearings free of contaminants?
Particle contamination can be avoided by careful consideration of the materials and their compatibility with the lubricant, design and maintenance of lubricant containers, seals and bearing isolators.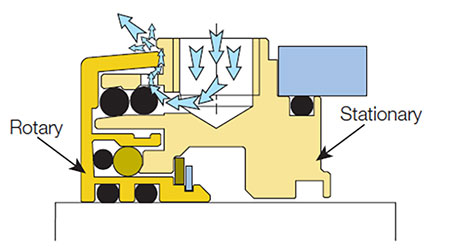 When filling the bearing housing, the fill port should be cleaned prior to opening, the lubricant container should be closed until filling, and care should be taken to prevent atmospheric contaminants from entering the fill port during the fill process.
In addition to preventing lubricant leakage, bearing housing seals also serve to prevent contaminant ingress. Labyrinth and magnetic face-type bearing isolators are widely used on horizontal pumps. Bearing isolators allow increased pressure created in the bearing housing by normal pump operation to vent through the isolator and have proven to be effective at reducing contaminant ingress.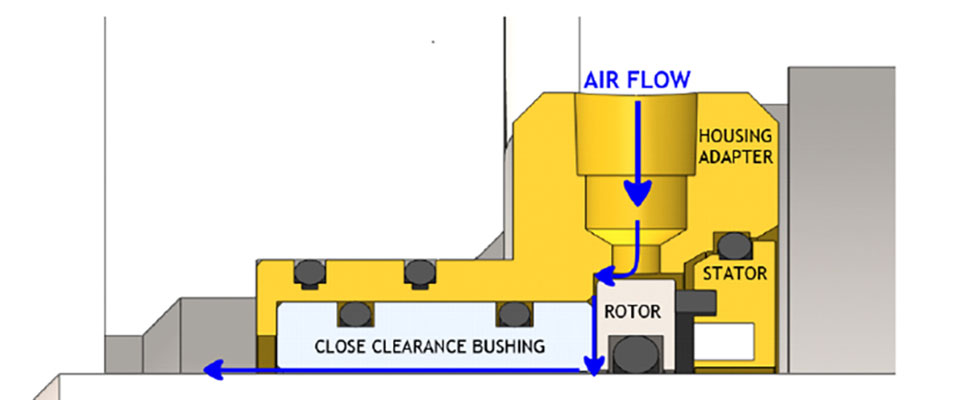 When properly specified, bearing housing lubrication quality-enhancing components— including oilers, bearing protection devices and vents—can be effective in preventing contamination. However, when misapplied, these components can be a source for contaminants to enter the housing.
For example, most constant-level oilers used to maintain oil levels were vented to the surrounding atmosphere, which led to contamination ingress into the housing. Contaminant ingress can be significantly reduced by switching to a nonvented oiler, also known as a closed-system oiler, and by plugging vents.
Dusty or dirty environments can also be controlled with bearing protection devices. These devices contain specific features designed to prevent dirt or dust from entering the housing. Examples of these features include air purge, larger rotating elements or larger expulsion chambers.
Air purge uses low pressure instrument air connected to the outer stator in a noncontacting labyrinth design or a magnetic face design to prevent external dust from entering the bearing housing. This can be seen in Image 1 and 2.
Lip seals can be another method of preventing contamination; however, because of their contacting-type design, eventual wear to the lip seal allows for contaminant ingress and oil leakage.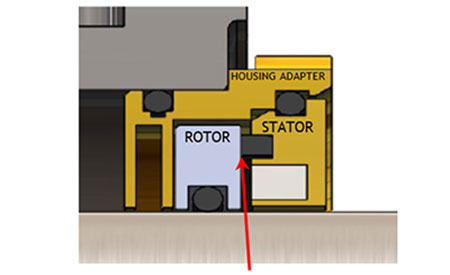 Lip seals need to be replaced more frequently than noncontacting bearing isolators or face seals. The typical lifetime of a lip seal is about 1,000 to 3,000 hours. Contacting lip seals may also result in shaft fretting.
Face seals may also be used to prevent contamination and lubricant leakage (Image 3). Face seals are characterized by optically flat stationary and rotating faces loaded together by magnetic force or springs. Face seals remain in sealing contact to prevent ingress of contaminants when the equipment is in operation and during shutdown.
Issue