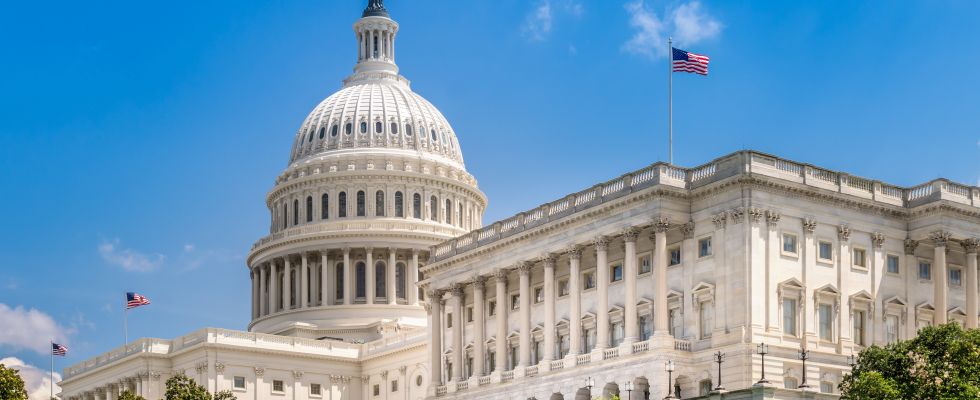 Making water and wastewater services affordable for low-income households, infrastructure investment and PFAS regulations under consideration.
This month, several pieces of legislation focused on improving drinking water quality and the affordability of drinking water and wastewater services advanced in committees and subcommittees in Congress.
The Water Quality Protection and Job Creation Act of 2021 was approved by the House Transportation and Infrastructure Committee June 9. This bill approves billions of dollars for clean water investment, according to the National Association of Clean Water Agencies (NACWA).
This bill reauthorizes several expenditures, including:
Sewer Overflow and Stormwater Reuse Municipal Grants for $2 billion over five years
The Watershed, Wet Weather, and Resiliency Projects for $1 billion over five years
Pretreatment of PFAS and other emerging contaminants at $1 billion in grants over five years
For more information on additional expenditures, click here.
Later in the month, the Environment Subcommittee of the Energy and Commerce Committee advanced the Low-Income Water Customer Assistance Programs Act of 2021. This bill would make assistance for low-income households in paying water and wastewater bills permanent, according to the U.S. Department of Health & Human Services. 
"This legislation acknowledges that a gap exists between the costs of providing essential public clean water services and investing in reliable, resilient infrastructure and the ability of households to pay for them. The costs of clean water have grown significantly and while programs exist for helping Americans afford other essentials—food security and home energy—no similar program has been in place for water. We look forward to further work with Congress to help advance this legislation," said Adam Krantz, chief executive officer of the NACWA.
The PFAS Action Act, which creates a national standard for PFAS in drinking water, also moved forward out of the Environment Subcommittee. PFAS, or per- and polyfluoroalkyl substances, are manmade chemicals that includes PFOA, PFOS, GenX and others that are known to accumulate in the human body and don't break down over time, according to the U.S. Environmental Protection Agency (EPA). The EPA states that there is evidence that exposure to these PFAS substances can lead to adverse health effects.
NACWA says it has "strongly opposed" the PFAS Action Act of 2021 because it "could potentially have major unintended consequences on public clean water utilities, including preemptively requiring EPA to designate PFOA and PFOS as hazardous substances under CERCLA within one year with no drinking water or clean water utility exemptions." CERCLA is the Comprehensive Environmental Response, Compensation and Liability Act.
Another piece of legislation to advance out of the subcommittee was the Assistance, Quality, and Affordability Act (AQUA), which would give federal money to update infrastructure to local communities. It would also provide funds to replace lead service lines still being used. Chairman of the subcommittee, Congressman Paul Tonko of New York, said there are still millions of lead service lines in use—400,000 of which are in schools and childcare facilities, according to a report from the ABC affiliate in Albany, New York.