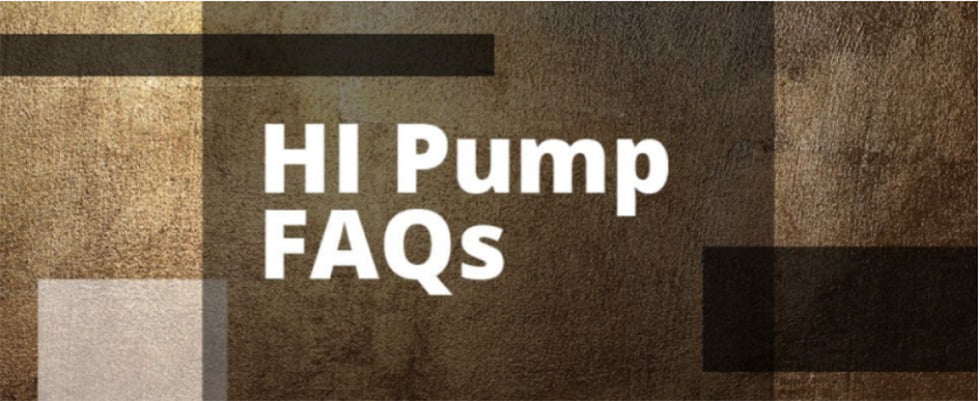 The type of water will influence the material selection and service life.
What pump materials should be specified for a circulating water pump at a power plant? 
The location of the power plant often determines the type of cooling water that will be used. Inland plants are typically located near rivers or lakes, which allows them to use freshwater. A coastal power plant may use brackish water or seawater for its circulating water pumps. The type of water will influence the material selection and service life.
For freshwater circulating water pumps, castings are typically cast-iron bronze fitted with 410-type, stainless-steel shafting. A vertical wet pit pump type VS1 would use bronze, rubber or composite materials for bearings. The fabrications for vertical circulating water pumps (discharge heads and columns) are of carbon-steel construction.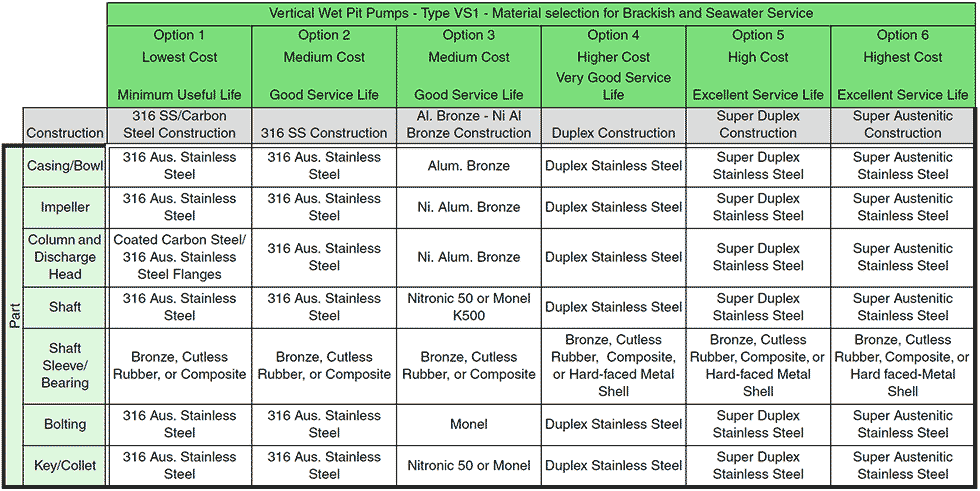 The material selection for brackish water and seawater is dependent on several variables, including the chloride level, temperature, pH, fouling organisms/biocide control, erosion-corrosion, crevice corrosion, galvanic corrosion and cost. Image 1 shows various materials that may be selected for brackish water or seawater service based on cost considerations and service life. Option 1 and 2 on this image would be selections for brackish water or colder seawater service. Options 3 and 4 provide good corrosion resistance when handling flowing seawater. Options 5 or 6 would offer a high level of corrosion resistance and would be used in more aggressive and warmer seawater environments. 
For more information on pumps used in power plant applications, refer to the Hydraulic Institute's Pump Application Guideline "Power Plant Pumps: Guidelines for Application and Operation to Maximize Uptime, Availability, and Reliability" at www.pumps.org/guidebooks. 
Issue