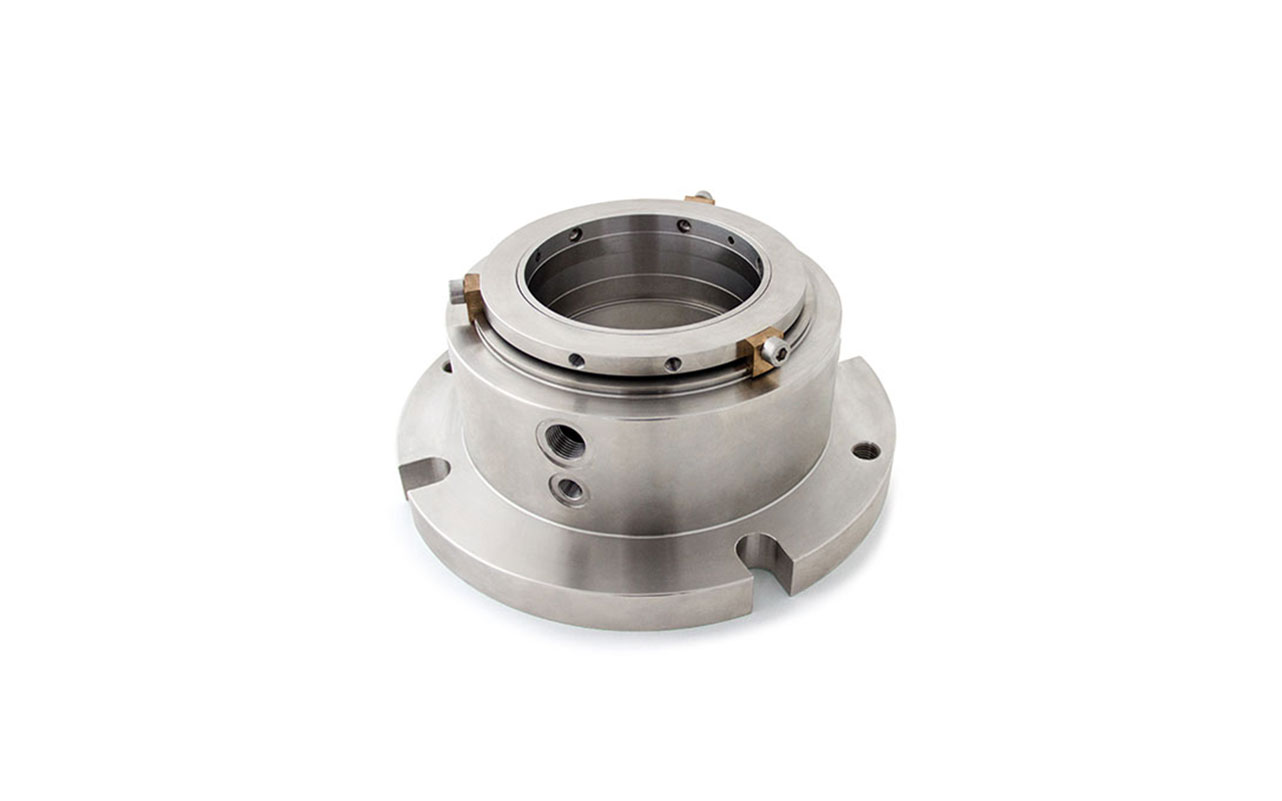 There are important factors and regulations to consider when choosing to repair rather than replace a mechanical seal
Mechanical seals often seal hazardous, toxic and flammable products and have to perform under extreme conditions such as high speeds, temperatures and pressures.
It is therefore inevitable that some mechanical seals become worn and, particularly when driving to achieve maximum operational efficiency within strict financial margins, opting for a potentially quicker and cheaper repair is understandable.
The repair process may differ slightly but, on the whole, following safe disassembly, some parts can simply be cleaned while others can be reworked—seal faces being relapped, for example—and some, such as elastomers and metalwork, replaced. The end product should always be a mechanical seal that performs as good as new.
Legislation such as the Right to Know law, which requires proof of a decontamination certificate before a seal can be accepted into a repair center, can serve as a disincentive to those considering off-site repairs for seals that are used in "hazardous to health" chemical applications. However, even where this is obtained, a number of challenges remain.
Therefore, it is advisable to take several factors into account before deciding whether to turn to a third-party repairer or OEM for seal repairs.
Part Compatibility
International Electrotechnical Commission System for Certification to Standards Relating to Equipment for Use in Explosive Atmospheres (IECEx) regulations stipulate that a repaired seal must perform exactly as stated in the documentation for the original seal, including seal face temperature rise data and misalignment capability. Imprecision is unacceptable. It is not enough to say a seal will have a certain amount of axial misalignment capability unless the tolerance stack-up prevents it. Repaired seals have to do what it says on the box.
Repairing a mechanical seal to such strict standards presents a challenge even when OEM parts are used, as the same seal types may have been manufactured in different locations using different plant equipment. To guarantee identical levels of performance in the repaired seal, the end user should establish that the seal manufacturer has strict engineering controls in place across its global operations to ensure total compatibility between parts.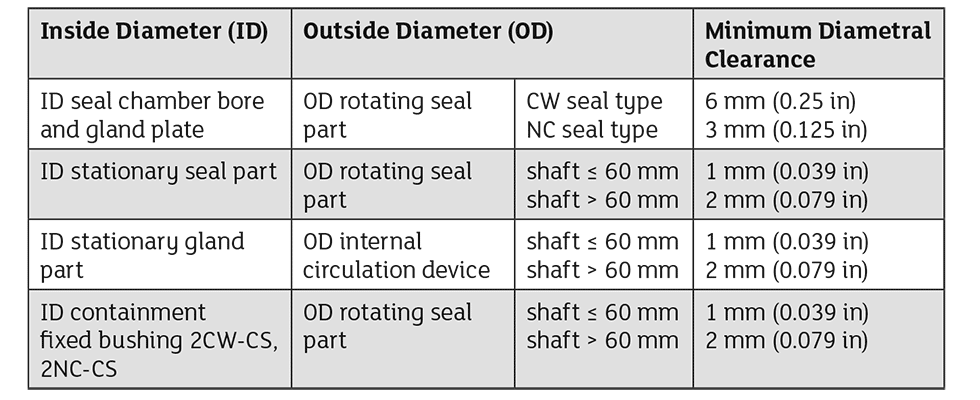 Health & Safety Requirements
To comply with the health and safety requirements of IECEx or similar legislation, a risk-based approach is often taken. This requires manufacturers of equipment operating in hazardous or explosive atmospheres to identify ignition hazards and ignition sources and take protective measures to reduce or eliminate risks.
When repairing IECEx certified seals, do not presume conformity with the relevant directive. The repairer should work with the user to ensure the mechanical seal has been repaired in accordance with the health and safety requirements and standard. Atmosphere explosible (ATEX) Zone 0 mechanical seals require certification relating to design and assembly processes such as QAR/QAN certificates.
API 682 Edition 4 Compliance
Failure modes due to contact between the rotating and stationary parts inside a mechanical seal are more common than many users may realize. American Petroleum Institute (API) 682 Edition 4 stipulates the clearances between rotary and stationary components to be 1 millimeter (mm) for seals up to 60 mm and 2 mm for seals larger than 60 mm. Where seal vendors employ an Archimedes-type screw pumping circulation device, it is not unusual to see clearances that are less than those stipulated in API 682 (Image 1).
It is also important to note that the API 682 air test does not guarantee that a mechanical seal meets the emissions requirements of API 682—it is an integrity test to ensure the mechanical seal has been assembled correctly. An air test "pass" allows for leakage at up to 7,500 grams per hour of water (g/hr). Compare this to the qualification test pass criteria of no more than 5.6 g/hr and one can see that passing the air test might not equate to seal performance in operation.
Positive Material Identification
Non-OEM repair may require a repair facility that can identify metallic and nonmetallic materials and understands the construction materials of the mechanical seal and its tolerances. If necessary, testing should be carried out to ensure the repaired seal performs at least as well as the original OEM one. That requires a huge amount of investment and many years of knowledge that has to be captured, stored and disseminated among global repair center networks. Extensive knowledge of product media and associated compatibility is invaluable.
Some mechanical seal parts also need heat treatment and stress relieving and complex surface coatings (such as a polycrystalline diamond-like coating or hard chrome oxide or tungsten carbide facing) to ensure adequate wear characteristics and functionality.
For a repaired seal to be considered good as new, there should be rigid reporting and data retention with every repair documented with full traceability, including replacement parts. Testing should be completed to ensure a mechanical seal has been assembled correctly and meets recognized international standards before it is shipped.
Design Competency
A non-OEM repair often requires reverse engineering of parts, which requires clear design standards and precise measurement and manufacture. Computer-aided design activities should be subject to International Organization for Standardization (ISO) 9001 certification and even local manufacturing, including subcontract processes, should be subject to ISO 9001 certification. Mechanical seals comprising gas-lift noncontacting designs and face groove technology can be difficult to measure and replicate. Engineers must understand complex issues such as spring force, face balance, preferential lapping and face shape.
Selecting the Right Repair Provider
A user seeking a safe and reliable repair for high-technology mechanical seals should check that the repairer:
has the necessary plant, machines, equipment, tooling and infrastructure such as air handling, lifting equipment and decontamination
has sufficient inspection equipment and test facilities
can evidence employee competence with detailed supporting records
has written procedures and standards such as ISO standards and associated risk documentation
has an in-depth understanding of the seal materials
can demonstrate competence and approvals in component and assembly design
For a user seeking optimum reliability and cost-efficiency, selecting a quality-assured and experienced repairer is the surest guarantee of receiving a "good as new" mechanical seal.
Issue