To ensure the best system setup, end users must first consider operating conditions, then conduct thorough cost-benefit calculations.
In most U.S. states, running a 100-horsepower pump motor continuously for a year can rack up more than $40,000 in energy expenses. Improving efficiency in industrial pumping systems is one way to reduce these costs.
While variable frequency drive (VFD) technology can significantly increase system efficiency by controlling pump speed, not every application requires a VFD. To determine when to apply this technology, end users must conduct detailed calculations to verify the cost-effectiveness of using a VFD.
VFD Benefits
A VFD varies the speed of a three-phase, alternating current (AC) induction motor by adjusting the voltage and frequency of the motor's input power (see Image 1). Varying the speed of the motor improves efficiency by changing the pump's output to match actual pressure/flow requirements.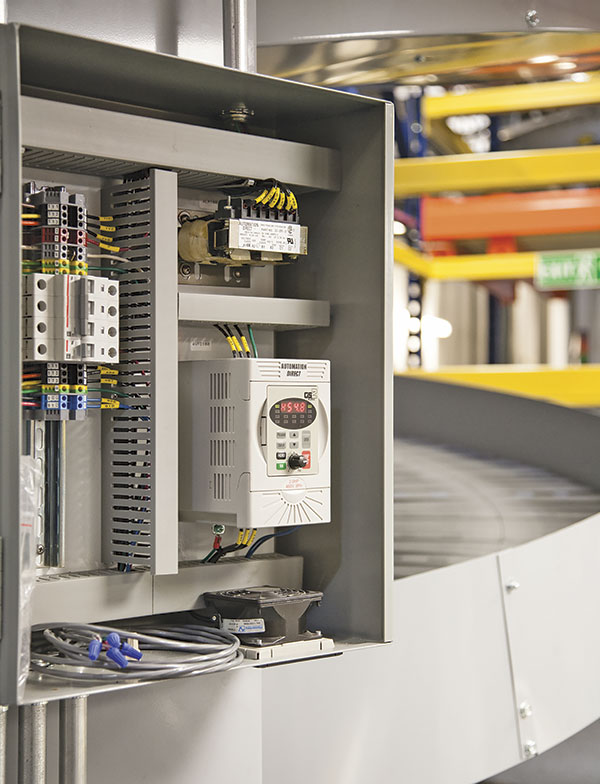 Image 1. VFDs can be a cost-effective option for some pump installations, but detailed calculations must be made to verify payback periods. (Images and graphics courtesy of AutomationDirect.com)
Any new or existing pump system with dynamic demand is a candidate for a VFD installation. If the pump often operates at a low flow rate, controlling motor speed with a VFD will result in much lower energy costs compared with running the motor at full speed and throttling its flow output with a control valve.
Because required pump motor power increases at a much faster rate than flow, pumping fluid faster than necessary can alter energy use significantly. In addition to reducing power consumption, a VFD can also help reduce mechanical wear, maintenance and related costs.
A VFD's ability to dramatically increase energy efficiency when used to control a centrifugal pump (see Image 2) is explained by the pump affinity laws.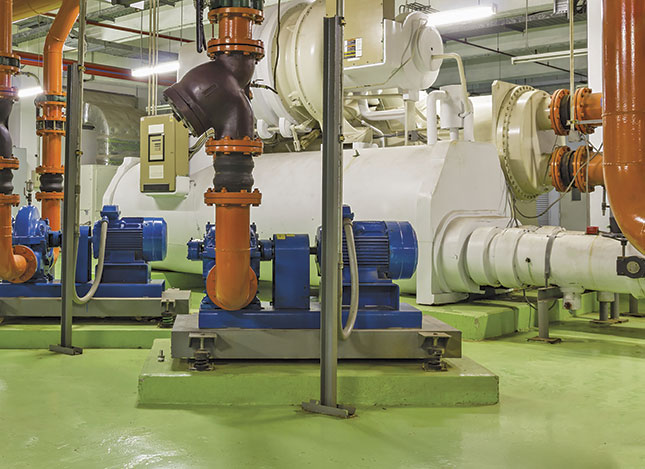 Image 2. Centrifugal pumps are often run at full speed with their output throttled to match demand, an inefficient mode of operation.
Flow, Pressure2, Power3
The pump affinity laws are based on constant impeller diameter and varying speed. The premise of these laws is that, for a given pump with a fixed-diameter impeller, capacity is directly proportional to the speed (Equation 1), head is directly proportional to the square of the speed (Equation 2), and required power is directly proportional to the cube of the speed (Equation 3).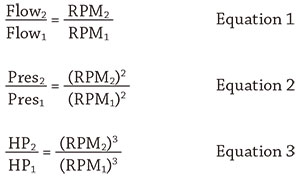 Where:
Flow is the volumetric flow rate (gallons per minute, cubic meters per hour, etc.).
RPM is the pump shaft rotational speed.
Pres is the pressure or head developed by the pump (psi or Pascal).
HP is the shaft power (horsepower).
Put simply, if pump speed decreases by 50 percent, then flow decreases to 50 percent, pressure decreases to 25 percent, and power consumption decreases to 12.5 percent. So the potential for energy savings increases as the demand for flow and corresponding pump speed decreases.
Calculating VFD Cost & Savings
To determine if a VFD is an efficient and cost-effective option for either a new or retrofit design, end users must first consider operating conditions and then calculate cost and energy savings by following 11 steps.
Pages