How IoT is compatible with VFDs and intelligent pumping.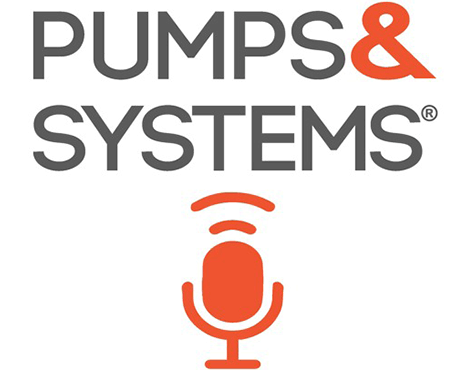 Nicole George, product manager of pumping variable frequency drives (VFD) from Eaton, joins the Pumps & Systems podcast.
Here, we talk about Internet of Things (IoT) and Industrial Internet of Things (IIoT) for pumping systems.
George explains how the IoT relates to the pumping system and what it means to be intelligent.
How is IoT compatible with VFDs? Listen for your answer here. Other topics discussed include:
The different players of the value chain and how they benefit from adopting IoT connected systems.
How IoT-enabled pumps can help manage operation more efficiently.
How cloud-connected and VFD-powered data analytics and health monitoring help save on labor costs.
Listen to the podcast on SoundCloud, Apple (iTunes) or Stitcher.
All episodes of the Pumps & Systems podcast will be on pumpsandsystems.com/podcasts