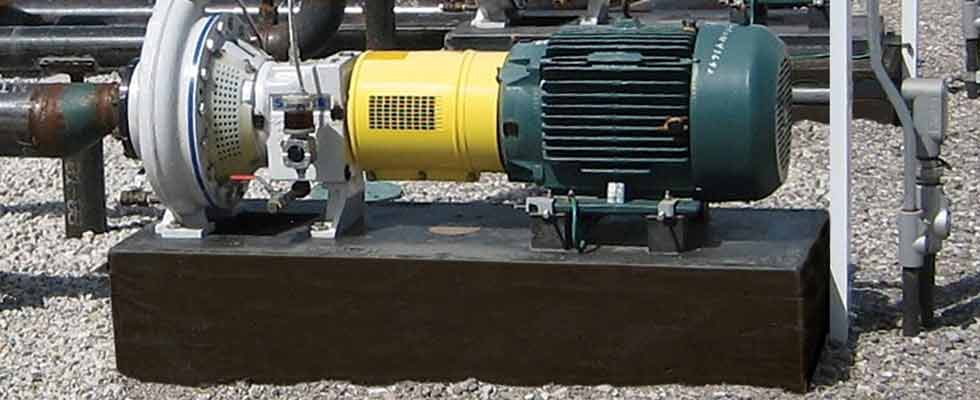 One-piece foundations offers a baseplate and pedestal or housekeeping pad in one unit.
A growing trend in new pump installations, repair and replacement is the use of a one-piece foundation system. Such systems incorporate the customary equipment mounting surface (baseplate) along with the concrete support column (pedestal or housekeeping pad) into one homogenous unit. These systems save considerable time and expense arriving on-site in a single package, providing a fully corrosion-resistant structure that speeds installation by eliminating many steps in the process. Typical installations go from start to finish in less than two days. The end result is a lower cost of ownership solution that provides a reliable environment for pumps and rotating equipment.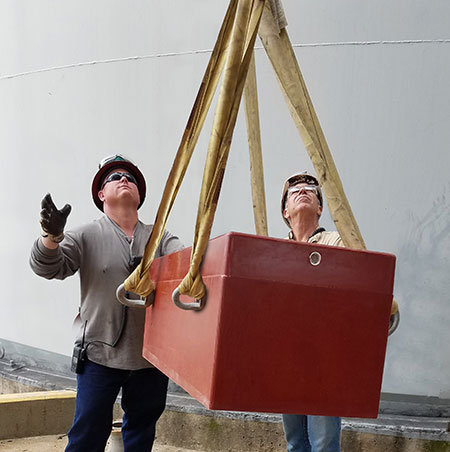 IMAGE 1: Lifting lug provisions provide safe movement to the final location. (Images courtesy of BaseTek, LLC)
Installation
In most installations, a concrete pedestal is formed and built ready to accept a separate equipment baseplate. These pedestals, or housekeeping pads, are designed to raise equipment and help maintain piping centerlines. Complete polymer composite foundation systems arrive in one piece ready for installation and eliminate the need for concrete framework and long curing cycles that can run several weeks.
Eliminating the need to field mount an individual baseplate in a noncontrolled environment removes the often-overlooked bottom surface preparation, which can create a grout void that may occur over time. These voids cause excess vibration and equipment misalignment often linked to both mechanical seal and bearing failures. Lifting lug provisions provide safe movement to the final location and leveling provisions help set the unit properly for final installation (Image 1). Little field modifications or filling is required in most applications and a typical one-to-two day installation period is common. 
Recently, a large ethanol plant replaced a grout bond failed metal baseplate with a new foundation system in less than one day. By using a fast-curing grout, the plant was able to remove the old base and partial concrete pad, install a new foundation system, and mount a pump and a 150-horsepower (hp) motor in a turnaround of less than 10 hours from start to finish.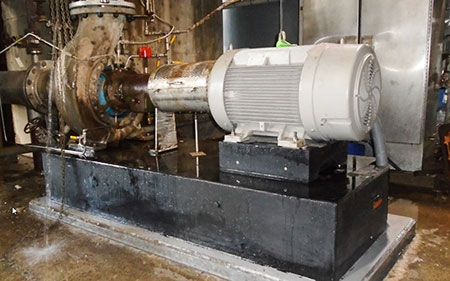 IMAGE 2: Surface mounting, with anchoring and grouting to an existing secure surface.
Additional Features
Corrosion-resistant environment
Integrated base and pedestal foundation systems offer a corrosion-resistant environment. Replacing corrosion-prone metal and concrete eliminates the need for installing and maintaining expensive coatings and protects the critical bond between the equipment base and the elevated mounting surface. Additionally, eliminating the need for any exposed anchor bolts removes potential sources for contamination and corrosion, adding life to the structure.
Reliable mounting surfaces
Flat precision mounting surfaces typically within 0.002 inches per foot speed equipment final alignment, while the high compressive strength of polymer composite materials can be four to five times greater than that of typical concrete. Designs incorporating structural reinforcements along with solid construction options prevent cracking and eliminate the need for field filling. Having these one-piece systems built in a controlled environment can result in providing a properly built and cured structure. Polymer composites offer vibration damping while maintaining the recommended three-to-five times equipment to foundation weight ratio.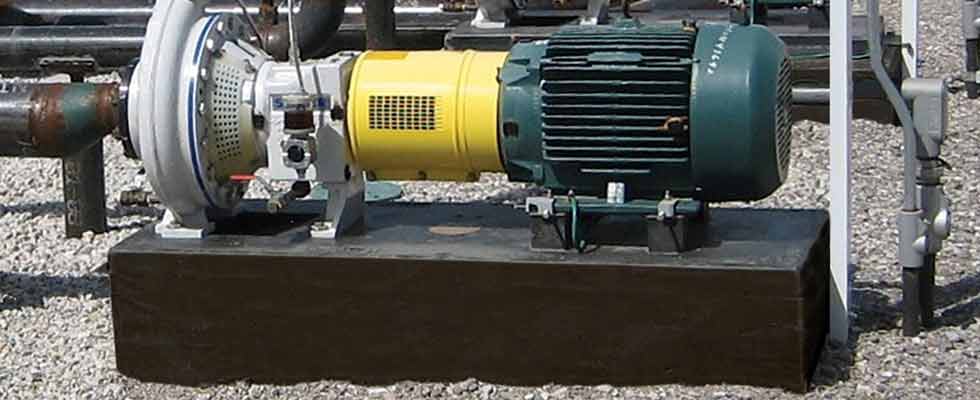 IMAGE 3: Some designs can be partially buried below grade and surrounded by gravel, earth or standard cement.
Durable & flexible mounting locations
Threaded inserts and metal mounting plates of multiple material options can be embedded during the casting process to provide secure and stable mounting locations for equipment. Rugged reinforced mounting locations will commonly exceed the strength rating of the hardware used to secure equipment. Adding or repairing threaded insert locations to mount additional equipment or equipment changes can be made manually in the field for most applications.
Polymer materials are nonconductive and provide electrical isolation. Internal grounding can be added, providing a conduit to all major equipment returned to a common location on the foundation. Designs can be cast in custom shapes and sizes and in a range of polymers to best match the application environment.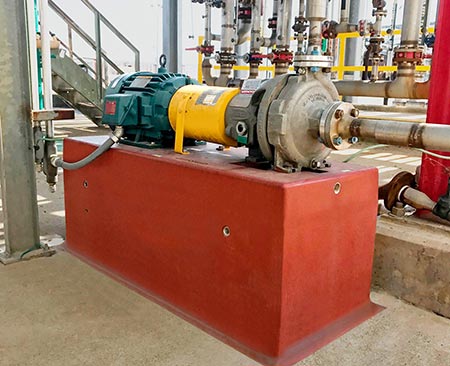 IMAGE 4: Foundation system in a freestanding environment
Installation Arrangements
Foundation systems can be installed in several arrangements. They are often surface-mounted with grout, buried in a subsurface environment, or set freestanding in place. Flexible designs can be adapted to many different applications based on the specific needs of the equipment, existing environment and operating parameters.    
Surface mount
Most commonly, these systems are anchored and grouted to an existing secure surface (Image 2). Typically, the preengineered foundation will arrive at the jobsite configured at or close to design height. Once the system is leveled and mechanically held in place, a small amount of epoxy grout material is used to bond and seal the bottom of the foundation casting to the existing surface. Once cured, the grout forms can be easily removed in conjunction with mounting and aligning equipment. These activities typically occur in about one to two days.  
Subsurface mount (buried)
Some designs can be partially buried below grade and surrounded by gravel, earth or standard cement (Image 3). Typical installation consists of a cavity excavated in firm compacted soil and then leveling the foundation system against a small solid provision such as a block. Fill material or a quick-setting concrete is adequate to hold the unit firm. Properly reinforced foundations cannot bend, twist or diaphragm, so the mounting surface
will stay flat, keeping the rotating equipment in alignment. A design of solid construction can provide the adequate foundation to equipment weight ratios for most applications. Subsurface mounting provides both a quick and secure foundation solution for equipment mounted both indoors and out. 
Freestanding environments
Foundation systems can also be used in a freestanding environment for temporary duty or on a nonpermeable surface such as a rubber-lined dike or specialty containment area (Image 4). Structures can be set on any relatively solid flat surface and be allowed to slightly move with the forces and movements of piping. The overall mass of the structure will, in most applications, provide adequate vibration damping and a rigid mounting surface to keep equipment properly aligned. Epoxy cove material or an anchoring gel can prevent fluid from gathering under the foundation. In most cases, bottom fluid will not cause an issue due to the fully corrosion-resistant design of the structure.  
Cost Advantages
In addition to the cost benefits of shortened installation times, the purchase cost can be less. The labor to build and set forms, pour concrete, remove and seal/finish surfaces can be expensive to complete the elevated pedestal. These pedestals also require an equipment baseplate to be attached to complete the installation and be ready for equipment.  
In many instances, reinforced metal bases with expensive machined surfaces are specified to achieve rigidity and flatness. These metal bases are typically upgrades from standard designs and can add cost to the purchase. These bases must undergo surface preparation and then be mounted, leveled and grouted to the concrete pedestal. Often a considerable amount of epoxy grout is required to fill the hollow baseplate sections. 
A polymer composite base that is cast integral to the foundation system can eliminate the need for many of these steps and costs while supplying the same reliable benefits in a corrosion-resistant design.
One-piece integral foundation systems offer a reliable solution and can provide a low cost of ownership. They are commonly built for a specific application and can be installed in many different mounting arrangements, shapes and sizes. The polymer composite construction offers long life in corrosive environments and eliminates the need for additional coatings and periodic maintenance. Vibration damping characteristics can provide a long life for rotating equipment, resulting in increased reliability.  
Issue