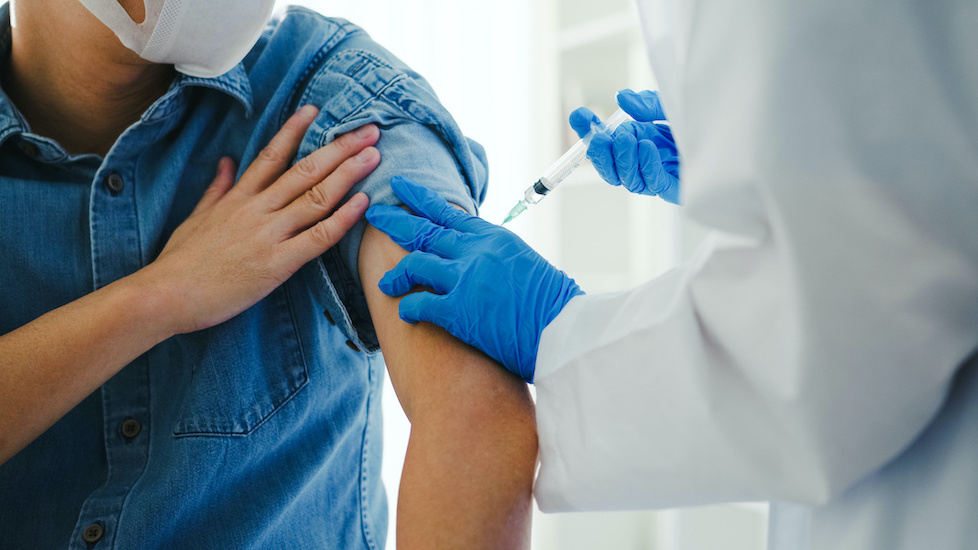 The rule requiring vaccinations for employees at larger companies is under development by the Department of Labor's OSHA.
United States President Joe Biden announced Sept. 9 that he would require most federal employees to get the COVID-19 vaccination and pushed companies with 100-plus employees to require vaccinations as well, or mandate weekly testing.
"The president's plan will reduce the number of unvaccinated Americans by using regulatory powers and other actions to substantially increase the number of Americans covered by vaccination requirements—these requirements will become dominant in the workplace," according to the White House's COVID plan.
This plan includes paid time off for employees to receive the vaccine, as well as if they experience illness after receiving the shot.
Pumps & Systems spoke last week with two pump industry executives about the proposed vaccine mandate. 
Todd Loudin, Flowrox Inc.'s president North American operations and vice president of global sales, said: "I believe it is vital that we vaccinate as many people [as] we can globally to get the world and North America in a better place. We do not need to see multiple additional variants before we put this behind us. I have no bad feelings regarding the Biden's administration mandates. We are pushing our employees to get vaccinated as well."
R. Thomas Brown III, owner and managing director of Advanced Sealing International (ASI) said: "For the most part, I am against any sort of government 'mandate' that requires companies to vaccinate their people. I understand the gravity of the situation we face throughout America with the virus, but there comes a point where government should not infringe on individual rights/freedoms, and this is where I draw a line." 
Brown added that his company does not exceed 100 employees, so the requirement will not affect ASI.
"I have offered incentives to my people to encourage them to get vaccinated and still some have chosen to not be vaccinated; that is their choice," Brown said. "I don't particularly like it, but I will not require anyone to be vaccinated to work here. 
"I have put in place wearing masks, keeping proper distances between work stations and gatherings, and encouraged vaccinations throughout my organization. So far, we have managed to dodge the serious problems of multiple infections that could cause our operation to shut down."
The vaccine rule is being developed under the Department of Labor's Occupational Safety and Health Administration (OSHA). OSHA will use the Emergency Temporary Standard (ETS) to implement this requirement, according to whitehouse.gov. It is unclear when the mandate would go into effect.
Lindsay Wiley, director of the Health Law and Policy Program at American University, told CNN that "arguably, preventing the spread of COVID in workplaces provides the strongest justification for use of an emergency temporary standard that OSHA's seen in its 50-plus year history."
OSHA can use the ETS when it is deemed "necessary to protect" workers. This standard is rarely used and has been challenged in court, according to CNN.
The mandate has seen opposition from many Republican lawmakers and law enforcement unions. Business lobbies such as the U.S. Chamber of Commerce and labor unions such as AFL-CIO have supported it thus far.
In addition to workers at companies with 100-plus employees, requiring vaccinations for federal workers and contractors working for the federal government, plus health care workers in hospitals or other health care settings that receive Medicare or Medicaid, would mean an estimated 100 million more Americans would be vaccinated. As of press time Sept. 22, roughly 182 million Americans were fully vaccinated.
Some companies have already implemented vaccination requirements, or weekly testing, for all employees, including Amtrak, AT&T, Bank of America, Chevron, Cisco Systems, Citigroup, CNN, Delta Airlines, Deloitte, Facebook, Ford Motor, Goldman Sachs, Hess, Johnson & Johnson, Kraft Heinz, Microsoft, Morgan Stanley, Moderna, Netflix, Pfizer, TD Bank, United Airlines, UPS, CVS, Walgreens, Disney, Tyson Foods and The Washington Post.