Update: Advancing computational technologies for mechanical seal analysis.
Editor's Note: As part of our ongoing series for our 25th anniversary year, this article published in January 1993 and written by James Netzel and Jon Hamaker of John Crane Inc., explained new technology to predict seal performance and improve design. Following the short excerpt below is a new article from the same company highlighting how computer aided engineering (CAE) is helping mechanical seals today.
Today's sophisticated CAE tools are spearheading advanced equipment sealing technologies to promote safety and environmental protection, to ensure productivity and equipment reliability. Custom-developed CAE programs and state-of-the-art procedures are combining with essential experience and production/application expertise to provide better problem-solving seal designs for centrifugal pumps and faster, more accurate projections of seal performance. These new computer tools are used in all aspects of modern seal technology:
computer programs identify causes of seal leakage
finite element modeling for linear and nonlinear problems in seal design
special programs determine seal heat and flow requirements, seal stress and deflection, brittle maintenance failure probability, development of heat transfer coefficients and various fluid film models for spiral groove face seals
Information developed from these programs ensures compliance to the most stringent environmental regulations, before a pump and seal are put into service.
Mechanical seals and mechanical seal technologies have evolved significantly since their inception in the mid-1930s. With the growing demand in a variety of challenging applications, there is a need for advancing computational technologies that are capable of analyzing critical applications and special designs. Technology development within and throughout the industry has had a positive impact on optimizing seal products. Some products that were designed using traditional computer aided engineering (CAE) tools are still running successfully in the field after more than 25 years, validating the technology behind CAE tools.
Mechanical Seal Analysis
Finite element analysis (FEA) and computational fluid dynamics (CFD) tools are used to predict mechanical seal performance at operating conditions. Conventional engineering methods are complemented by these advanced computer-based simulation programs, allowing engineers to simulate the performance of mechanical seals under specific service conditions (see Image 1, page 96). When process upset conditions such as elevated pressures, temperatures or poor lubrication are encountered, excessive wear and leakage can result in reduced life or premature failure of the mechanical seal. Good practice dictates a seal to be analyzed at its true operating conditions using advanced mechanical seal modeling software. Some of the performance benefits of using these analytical tools are: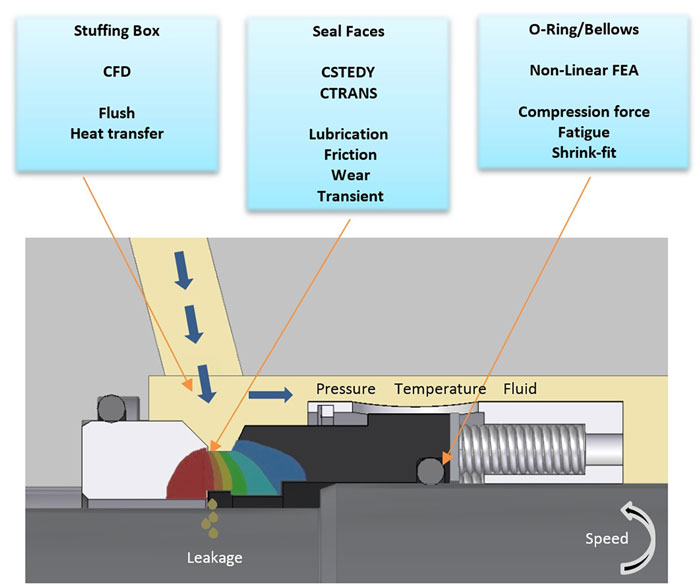 Image 1. Typical analysis tools (Images courtesy of John Crane)
product optimization and increasing seal reliability
increasing operating envelope
reducing leakage of volatile organic compounds
(VOC) emissions
troubleshooting in-field problems
reducing development time and costs on new product development projects
Finite element-based computer programs are designed to analyze the operation and performance of contacting and noncontacting mechanical seal faces. The seal analysis can be performed for steady state conditions for continuous operation or transient conditions that are time-dependent (see Image 2).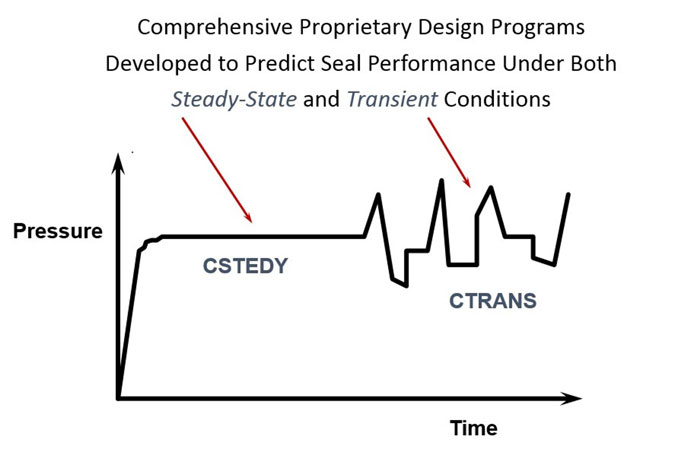 Image 2. Finite element-based computer programs that analyze operation and performance
These programs take into account the combined effects of pressure and temperature distortions, sealed fluid properties, friction at the interface and seal faces conditions. The comprehensive mathematical/numerical models that predict face seal performance are based on first principles and empirical data. This specialized software includes many features that support the requirements for analyzing mechanical seals that are not typically found within commercial FEA software.
Engineers input seal component geometry, shaft speed, material properties, fluid properties, pressure, temperature and boundary conditions that define the seal environment. Based on these inputs, the software calculates seal performance values such as power loss, interface temperature, pressure distortion, thermal distortion, face gap, leakage, contact pressure, etc. The results are shown as numerical values or graphical interpretation (see Image 3).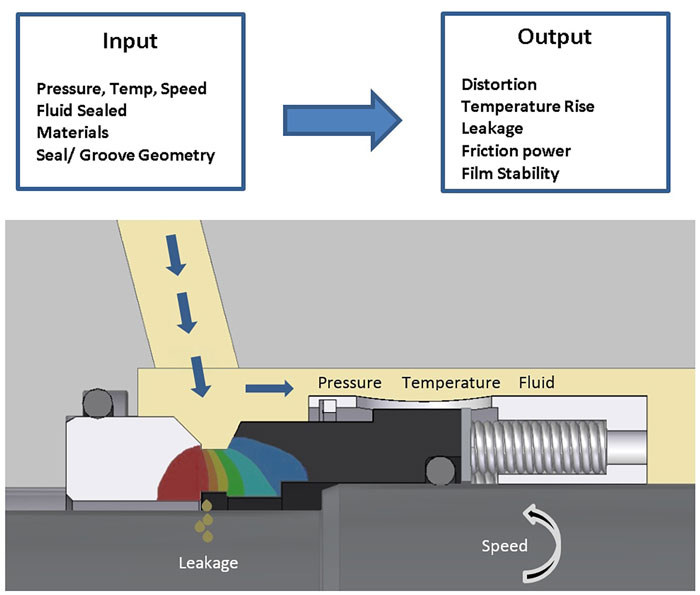 Image 3. Analytical tools
Special Sealing Solutions
HF Applications
For certain applications, safety and reliability is of paramount concern. Pumps used in hydrofluoric (HF) acid alkylation units require a dual sealing system to minimize emissions. The use of a single cartridge mechanical seal in this hazardous service is not desirable, since any significant leakage past the inboard seal face could result in release of HF acid to the atmosphere.
Pages