Episodes will feature interviews with pump experts around the world.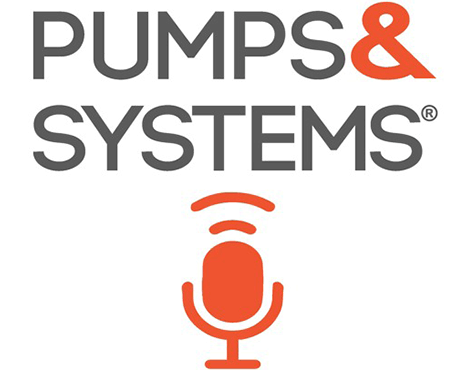 The leading magazine for pump users worldwide, Pumps & Systems, will now bring the critical content readers have come to expect from the brand in a new format—via a podcast, now available on SoundCloud and Apple Podcasts.
Episodes will feature interviews with pump experts around the world, including end users, engineers, maintenance professionals and industry executives. Topics covered will include pumps, valves, bearings, motors, drives, seals and instrumentation, as well as industry news and trends.
Episode 1 is an interview with Patrick Hogg of Nidec Motor Corporation. Hogg explains how motors run on VFDs and how these two components interact.
In Episode 2, Mark Hassman of Crane Engineering discusses his team's development of a waste treatment system, spurred by a Bill and Melinda Gates Foundation grant, that is viable in areas where poor sanitation poses the greatest risk to human health. Hassman says he took a personal trip that fueled his passion for helping water treatment in the region in Africa, so working on the project was meaningful.
"Pumps & Systems has been the leading voice for industrial pump users for more than 25 years—through our magazine, website, newsletters, webinars, training materials and social media—and this is a great opportunity to connect with our readers in a new way," said Alecia Archibald, Pumps & Systems Senior Editor.
With a background in reporting, Pumps & Systems Managing Editor Drew Champlin will host the podcast.
Champlin will go straight to the source to get information on pump fundamentals, industry news and personal stories. To listen to the first episodes, and for more information, visit pumpsandsystems.com/podcasts. Or click here to listen to the podcast on SoundCloud, Apple or Stitcher.