Pump industry associations anticipate a year of new initiatives and educational programs for end users.

The Fluid Sealing Association (FSA) has several major initiatives in 2016, including strong support of government rules and regulations that call for energy efficiency in pump systems. FSA is a recognized subject matter expert that advocates and influences environmental compliance to create and raise standards for sealing devices and related products.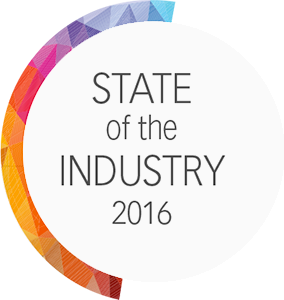 See more of our State of the Industry 2016 coverage.
"We will be working on new educational programs for our membership," said FSA Technical Director Henri Azibert. "Various divisions have different projects for educational content." For example, the gasket mechanical seals and packing groups are renewing their handbooks, while the gasket division replaced its manual in 2015. "The major part of that is available online, with additional material ready in the first quarter of 2016," he said.
The expansion joint division will provide a whole new handbook.
"We will continue to monitor and work on standards and regulations with API (American Petroleum Institute) and ISO (International Organization for Standardization)," Azibert said. "FSA is also working on two extensive studies. One is on friction pump packing and the other on valve packing characteristics. Some of the results will be ready during the summer this year."
For more information about FSA's work in 2016, visit them here.
---

The Electrical Apparatus Service Association (EASA) provides education and training for its more than 1,900 electromechanical sales and service firms. It includes members from 62 countries, according to its website, easa.com.
The group will continue its annual trade show in 2016, slated for June 12-14 in Toronto. The show will include technical, management and sales/marketing presentations in addition to exhibition hours.
EASA continues to create articles and research for its membership. A recent research study about end-user trends and attitudes about repairing electrical motors was authored by Jerry Peerbolte and is available at easa.com.
For more about the association and upcoming events and programs, visit there here.
---

The Submersible Wastewater Pump Association (SWPA) provides information, training and networking opportunities for its membership every year. According to SWPA Executive Director Adam Stolberg, its greatest benefit, perhaps, is its annual Industry Outlook Survey, which provides members valuable insight and expectations for industry performance and product trends for the coming year. The report is in its 20th year.
Members from all three of SWPA's membership categories (manufacturer, component and associate) participate in the survey. In addition, SWPA's Pump Manufacturer Members report gives information on quarterly pump shipments through the association's Pump Shipment Reporting Program. These shipments are estimated to represent more than 75 percent of the industry's total.
SWPA members are forecasting 2016 shipments very similar to 2015, thanks to a stable economy in the U.S. and abroad.
Survey respondents said they expect grinder pump shipments to be up from 3 to 5 percent in 2016. Housing starts, failing septic tanks and aging infrastructure were cited as the main drivers for this segment.
Solids handling pump shipments should to be up 4 to 5 percent this year, with municipal installations accounting for about 75 percent of all shipments.
Total dry pit shipments should be up 4.5 to 6 percent, with about 85 percent of those pumps going into municipal applications.
Respondents consistently reported efficiency and energy savings as primary trends to watch in 2016, along with a continued growth of the systems approach from manufacturers.
In 2016, SWPA will expand its education program to include a Training Resource Center hosted on the Pumps & Systems magazine website.
For more information about SWPA in 2016, visit them here.
---
The Hydraulic Institute (HI) has a busy year ahead in 2016 under the direction of its new executive director, Michael Michaud.
Some of the biggest initiatives are the group's new certifications, which include the launch of the pump test lab accreditation program.
"With this, a third party comes in and ensures that the facility is conforming to HI standards," Michaud said.
Increasing energy efficiency continues to be a focus of the group.
"Some of this program is focused on training the end user. It is vital for the individual to understand how the pump system variables work in order to increase efficiency. It can be very complex and the savings are not always from buying a new component. We want to create awareness and provide the tools for pump users to examine their choices to make good operation and buying decisions."
HI, which celebrates its 100th year in 2017, will continue to develop standards and guidebooks.
"We will diversify some of our offerings in 2016 to meet the shifting changes of our industry. We are going to be the place for the conversation about pumps," Michaud said. This includes embracing the pump as a system, and HI is changing its mission statement to reflect that. "This means thinking beyond the pump to the whole pump ecosystem."
Another goal of the group is to reach a new generation of pump end users. "The youth of today want to hear how they can change the world. You can do that in the pump industry, and we want to help get that message out," he said.
For more information about HI, visit them here.
Issue