Industry Leaders Provide Expert Insight on Key Topics & Trends
Second in a Series - Click here for Part 1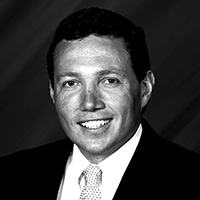 Patrick Taylor
President
(since May 2013)
Viking Pump
Viking Pump delivered one of its strongest years on record in 2014. The momentum will carry the organization well into 2015 and is driven by strategic and tactical actions put in place during the past few years. This, coupled with the vertical market performance in the chemical and oil and gas sectors, delivered outstanding organic growth.
While there is momentum going into this year for Viking Pump and many other industrial companies in North America, several unstable economies around the world will continue to impact industrial companies much like they did in 2014. It is my opinion that the companies that excel over the next few cycles will focus on a few key initiatives.
First, to take advantage of high-growth regions as well as capturing market share in slower growing regions, companies will need to invest in their commercial teams and processes. Making an investment in channel management and key accounts teams makes a positive difference in providing value to our customers. In addition, interrelated go-to-market processes that align an organization\'92s capabilities to the needs of the end user will provide valuable solutions.
Also, superior talent will make the difference in any company's ability to achieve their goals. For Viking, building great global teams is job No. 1. This focus starts directly within global organization and extends to its go-to-market partners. I believe you will see manufacturers continue to focus on talent acquisition and accelerating the development of their associates in 2015.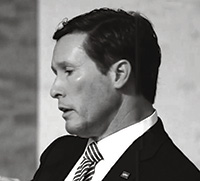 Patrick Decker
CEO
(since March 2014)
Xylem, Inc.
The single biggest trend going on in the pump industry right now is a focus on energy efficiency. It is being driven by regulations in the industry as well as the needs and demands of our clients. Most people do not realize that about 7 percent of the total cost of the energy space is tied to water management, which is an exciting opportunity for us.
We see a return to growth in North America as we see some of the stalled municipal spend beginning to vault. There is a lot of pent up infrastructure rebuild in the U.S. that needs to be dealt with, and we are beginning to see growth in our backlog pretty significantly in that part of the world. Europe continues to be amongst challenges both in terms of political and macro-economic issues, but we see continuing growth in our pump business there as well. We look at regions such as the Middle East and China, South America and India not so much as low-cost manufacturing bases anymore. It is really a matter of how we support growth in these markets by being global.
As many people know by the launch of Pumps & Systems MENA, there is a tremendous appetite for technical knowledge and expertise in this region. I am so excited about what we are doing there because it is not just localization of manufacturing capabilities; it is also localization of research and development (R&D) and engineering resources. Most of the water solutions around the world today are being developed in regions that are facing scarcity and other issues.
We are continuing to do more things as a company to become more lean in our processes and be more efficient as a company. There are opportunities to be faster, smarter, more agile and, therefore, more cost efficient. This will continue to be a cornerstone of our story as a company. But at the end of the day, we are here to grow this company.
One of the things that drew me to Xylem is the ability to marry social value creation with economic value creation. People hear me talk about this a lot. I believe companies need to be here for a higher purpose than just making money. There is no greater place to do that than in the water space.
Growth is a big deal for us. We have struggled with growth, in general, as an industry in the past three to four years. Now we are beginning to see opportunities to accelerate that. First and foremost, we want to accelerate profitable growth. There are four different areas we are focusing on. One is growth in emerging markets and the investments there. Second, we want to expand our presence in the industrial use of water. We are building what we are calling an industry-vertical market. We are mapping the needs of our customers to understand the gaps in what we offer today and how that affects R&D priorities and acquisitions.
We are also focusing on increasing our innovation, and we have increased our investment in that area. Those are the priorities. Many Pumps & Systemsreaders know we have some of the best pump brands in the world. We are proud of them and will continue to invest in them. We are equally excited about expanding our testing and treatment capabilities. We have the broadest offering in the water industry, and we are not done yet. We are finding that our customers around the world, especially in these emerging markets, really gravitate toward an integrated offering. We combine the power of data and information along with the pumps.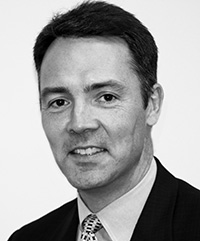 Scott Aiello
General Manager
(Since January 2013)
Warren Rupp, Inc.
Growth in 2015 will come while we continue to navigate dynamic global markets. We have seen solid growth over the last two years by driving strategies and focusing on key markets and geographies. Companies will need to continue to be nimble to execute in changing markets. We will continue to develop our talent and teams to identify and execute in the markets that best align our products, channel and end markets.
The unknowns that we are experiencing in markets such as oil and gas require us to leverage the experience we have developed to execute in changing markets. For these reasons, it is essential that we align our efforts to improve commercial productivity for our company, our channel and our end markets.
We are excited about the opportunities and challenges ahead in 2015. Additionally, we are proud at Warren Rupp, Inc., to celebrate our 50th anniversary. We have the responsibility to further the legacy that Mr. Warren Rupp began in 1965. Our product innovation, customer solutions and growth will be based around the need to solve problems for our end users in key markets.
Click here for Part 1 in this series.
Issue