Identify and agree on materials and pricing
How do you handle purchasing at your company— what is the procedure? Do you submit your request to the purchasing manager (PM) and walk away, or do you maintain an open dialogue with the PM to ensure you receive the desired product on time? Companies adhere to a variety of purchasing strategies—from three bids and a buy (low cost wins the order) stakeholders have no say-so, to in-depth investigation into the best product including pricing, service, quality and delivery.
What is the best approach when a pump system/component is required? How should the purchase request be handled?
Price, Quality & Service
There is a purchasing saw that says, "Price, Quality, Service. Choose Two." Companies cannot provide the best quality, and the best service, at the lowest price on the market. You can do any two of these things, but not all three at the same time. In order to be good in two areas, you must suffer in one. This article will provide some insight as to how you may be able to achieve all three.
Purchasing: Meaning, Definition & Objectives
Meaning and Definition: The procurement by purchase of the proper materials, machinery, equipment and supplies for stores used in the manufacture of a product adopted to marketing in the proper quality and quantity at the proper time and at the lowest price, consistent with quality desired.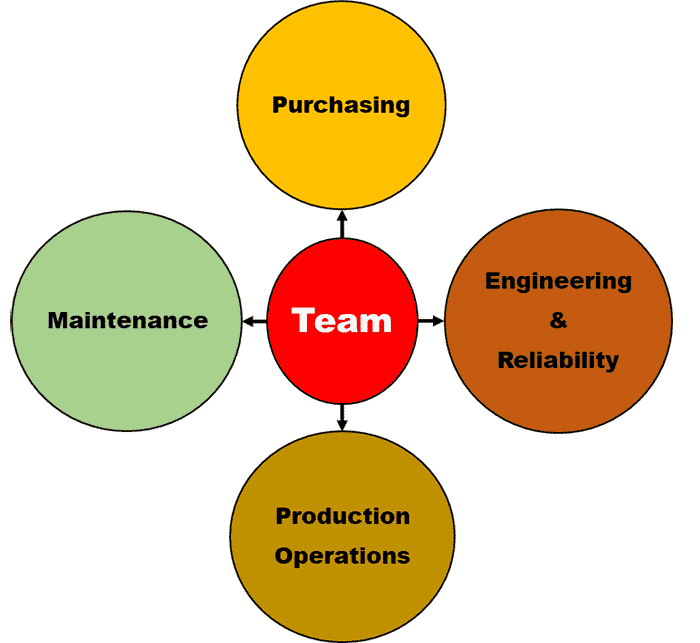 Image 1. Parts of a team (Image courtesy of the author)
Thus, purchasing is an operation of market exploration to procure goods and services of desired quality, quantity at the lowest price and at the desired time.
The supplier who can provide standard items at a competitive price is selected.
Objective: According to authors JH Westing, I.V. Fine and Gary Joseph Zenz, "Purchasing is a managerial activity that goes beyond the simple act of buying.
It includes research and development for the proper selection of materials and sources; follow-up to ensure timely delivery; inspection to ensure both quantity and quality; to control traffic, receiving, storekeeping and accounting operations related to purchases. The modern thinking is that purchasing is a strategic managerial function and any negligence will ultimately result into decrease of profits."
Parts of a Purchasing Checklist
Component description
Image of component
Description specification / data sheets. May include a general scope document with additional details and requirements
List of acceptable / approved suppliers (typically three) with contact Info
Component warranty from each supplier
Service / customer support capabilities for each supplier
Required delivery of component
Estimated pricing
Terms and conditions for each supplier
Supporting documentation or financial justification for component purchase
The Big Picture
Did either the meaning or definition say anything about service or service after the sale? The following statement from the authors, "The modern thinking is that purchasing is a strategic managerial function and any negligence will ultimately result into decrease in profits," holds true.
Let us look at the purchasing process from a pump system perspective. Unlike other individual components used in industry, the various components that comprise a pumping system must be "compatible" and operate as a cohesive unit. A well-balanced, compatible system is a reliable, efficient system.
Another factor that plays into pump system component purchasing is the lack of pump system standards. So, what does that have to do with purchasing? Quite a bit. How do you know if the system is properly configured/optimized for maximum efficiency and reliability? Failure to take a few additional steps in the purchasing process can potentially reduce the overall operating cost and improve reliability. However, these steps require teamwork.
Teamwork
"No one knows everything, everyone knows something." —­ Pierre Levy
When making purchases for pumping systems it is beneficial to take Levy's quote one step further.
Listen to everyone and learn from everyone because, as Levy states, nobody knows everything, but everyone knows something.
Purchasing for pumping systems requires teamwork. This team should include engineering (electrical, mechanical, controls and reliability), maintenance, and production/operations and any other personnel with a vested interest in the system in question.
Taking the time to consult with those that have a stake in the pumping system in question can save a great deal of grief and money.
This is not a time-consuming process. Asking a few questions of stakeholders will identify any issues pertaining to the system that may have had a negative impact on the component being replaced.
When a pump system component fails prematurely (there are guidelines for how long specific components should last relative to the application), questions should be raised prior to requesting a duplicate component replacement.
Some end users will say they replace a pump every six months or every year. Others say the same regarding motors and mechanical seals. Attempting to stick to the strategy to always replace like for like at the lowest cost is not a long-term, cost-effective strategy.
Case Study
A maintenance department submitted a request to replace an existing pump package (one of three) with a duplicate. The engineering team collaborated in evaluating and quoting a replacement unit.
To avoid issues down the road, the team asked to meet with the end user to better understand the application so as to ensure the result was a viable solution.
Pages