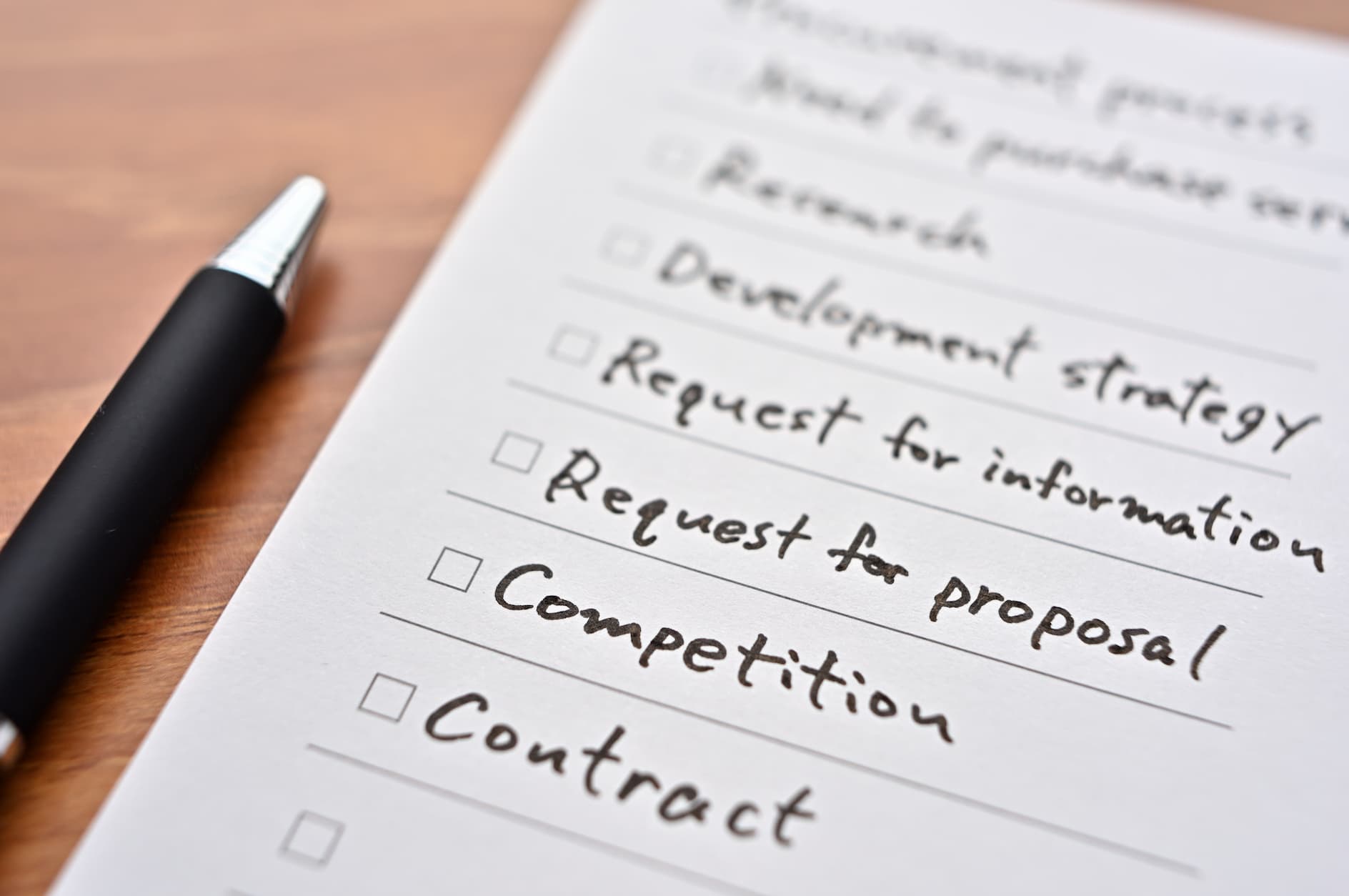 Identify and agree on materials and pricing
How do you handle purchasing at your company— what is the procedure? Do you submit your request to the purchasing manager (PM) and walk away, or do you maintain an open dialogue with the PM to ensure you receive the desired product on time? Companies adhere to a variety of purchasing strategies—from three bids and a buy (low cost wins the order) stakeholders have no say-so, to in-depth investigation into the best product including pricing, service, quality and delivery.
What is the best approach when a pump system/component is required? How should the purchase request be handled?
Price, Quality & Service
There is a purchasing saw that says, "Price, Quality, Service. Choose Two." Companies cannot provide the best quality, and the best service, at the lowest price on the market. You can do any two of these things, but not all three at the same time. In order to be good in two areas, you must suffer in one. This article will provide some insight as to how you may be able to achieve all three.
Purchasing: Meaning, Definition & Objectives
Meaning and Definition: The procurement by purchase of the proper materials, machinery, equipment and supplies for stores used in the manufacture of a product adopted to marketing in the proper quality and quantity at the proper time and at the lowest price, consistent with quality desired.
Image 1. Parts of a team (Image courtesy of the author)
Thus, purchasing is an operation of market exploration to procure goods and services of desired quality, quantity at the lowest price and at the desired time.
The supplier who can provide standard items at a competitive price is selected.
Objective: According to authors JH Westing, I.V. Fine and Gary Joseph Zenz, "Purchasing is a managerial activity that goes beyond the simple act of buying.
It includes research and development for the proper selection of materials and sources; follow-up to ensure timely delivery; inspection to ensure both quantity and quality; to control traffic, receiving, storekeeping and accounting operations related to purchases. The modern thinking is that purchasing is a strategic managerial function and any negligence will ultimately result into decrease of profits."
Parts of a Purchasing Checklist
Component description
Image of component
Description specification / data sheets. May include a general scope document with additional details and requirements
List of acceptable / approved suppliers (typically three) with contact Info
Component warranty from each supplier
Service / customer support capabilities for each supplier
Required delivery of component
Estimated pricing
Terms and conditions for each supplier
Supporting documentation or financial justification for component purchase
The Big Picture
Did either the meaning or definition say anything about service or service after the sale? The following statement from the authors, "The modern thinking is that purchasing is a strategic managerial function and any negligence will ultimately result into decrease in profits," holds true.
Let us look at the purchasing process from a pump system perspective. Unlike other individual components used in industry, the various components that comprise a pumping system must be "compatible" and operate as a cohesive unit. A well-balanced, compatible system is a reliable, efficient system.
Another factor that plays into pump system component purchasing is the lack of pump system standards. So, what does that have to do with purchasing? Quite a bit. How do you know if the system is properly configured/optimized for maximum efficiency and reliability? Failure to take a few additional steps in the purchasing process can potentially reduce the overall operating cost and improve reliability. However, these steps require teamwork.
Teamwork
"No one knows everything, everyone knows something." —­ Pierre Levy
When making purchases for pumping systems it is beneficial to take Levy's quote one step further.
Listen to everyone and learn from everyone because, as Levy states, nobody knows everything, but everyone knows something.
Purchasing for pumping systems requires teamwork. This team should include engineering (electrical, mechanical, controls and reliability), maintenance, and production/operations and any other personnel with a vested interest in the system in question.
Taking the time to consult with those that have a stake in the pumping system in question can save a great deal of grief and money.
This is not a time-consuming process. Asking a few questions of stakeholders will identify any issues pertaining to the system that may have had a negative impact on the component being replaced.
When a pump system component fails prematurely (there are guidelines for how long specific components should last relative to the application), questions should be raised prior to requesting a duplicate component replacement.
Some end users will say they replace a pump every six months or every year. Others say the same regarding motors and mechanical seals. Attempting to stick to the strategy to always replace like for like at the lowest cost is not a long-term, cost-effective strategy.
Case Study
A maintenance department submitted a request to replace an existing pump package (one of three) with a duplicate. The engineering team collaborated in evaluating and quoting a replacement unit.
To avoid issues down the road, the team asked to meet with the end user to better understand the application so as to ensure the result was a viable solution.
Financial Justification
A search of the maintenance records revealed the following:
Maintenance cost to date (August 2000) for three units (motors, couplings and pumps) less labor = $672,000
1974 to 1979—no recordable incidents
1980 to 1990—14 recordable incidents resulting in equivalent forced outage rate (EFOR) events (unscheduled outage), "at risk" situations and scheduled short outage (SNOW)
1991 to 2000—30 recordable incidents resulting in EFOR events and at risk assessments
Total of 44 recordable events, 15 resulted in half-load condition and five resulted in full plant outage at a total revenue loss in excess of $4 million dollars
Root Cause: Lack of coupling maintenance resulting in high vibration and misalignment motor to pump.
Solution
Equipment: Oversized flexible coupling (to compensate for torque and viscosity range) with thermoplastic polyester elastometer sleeves.
Installation: Define actual alignment offset by using laser positioners, set alignment based on actual positioner data. Change maintenance procedure to reflect proper alignment offset.
Additional recommendations: Install continuous monitor vibration sensors (X Y) on motor and pump, transmit data to control room.
Results: All three units have been operating trouble-free since October 2000 when the solutions were implemented. Corrective measure was implemented fleetwide on all similar pump applications.
This may be perceived as a root cause failure analysis (RCFA) rather than a purchasing process. The reality is, they go hand in hand.
The plant did not require a complete pump package—it needed to mitigate the issues was a coupling and revised maintenance procedures.
The case study identified $4 million in lost revenue in addition to the $672,000 in maintenance costs over the life of the pump.
Had the plant moved forward with the purchase of a duplicate package of the system, it would have failed prematurely. The outcome would not have been pleasant for either the end user or the OEM. The end user learned a valuable lesson from this study and has since implemented procedures to determine the appropriate course of action prior to moving forward with equipment purchases.
Takeaways to Implement for Existing Equipment Purchase
Work as a team.
Find any reliability issue.
Partner with a trusted advisor/third-party to assist in the process.
Understand all the issues and concerns from each team member.
Perform a failure analysis, why did the component(s) fail? Is it an operational, design, maintenance or installation issue?
Based off RCFA, findings determine corrective action.
Develop financial justification based on maintenance records and cost of downtime. The system may require an upgrade, so financial justification will support your request.
With the stated information in hand, you can now develop a purchasing checklist containing the information to be submitted to the purchasing agent (who has been participating in the process as part of the team).
At this point, the checklist has been simplified, making it easier for the purchasing agent to do their job.
The team members have identified and agreed on the correct component, prepared financial justification and arrived at estimated pricing.
Conclusion
Back to the question of price, quality and service—is it really possible that users can get all three? Thankfully, the answer is a resounding yes!
Purchasing pumping systems and components is a process that requires teamwork, by following the steps as identified in this article along with the simplified checklist, users should be able to get a quality product at a competitive price along with the necessary service before, during and after the sale.
Purchasing Process
Is there a reliability issue? Form a team, then:
a. ask the right questions
b. identify the root cause
c. specify the correct component
d. develop a financial justification
Prepare items to be included on the purchasing checklist
Present the proposal to purchasing
Support purchasing with additional data/input as necessary
"Quality is remembered long after the price is forgotten." —Ed Sabol
Or as we have now determined: quality, service (before, during and after the sale) and reliability are long remembered after the price is forgotten.
The lowest cost of a pump system or component should not be the primary objective in the purchasing process.
The focus should be on identifying and procuring the correct component to achieve maximum reliability.
Using the strategy and steps outlined in this article can be the most effective method for users who are seeking to achieve this goal.
Issue