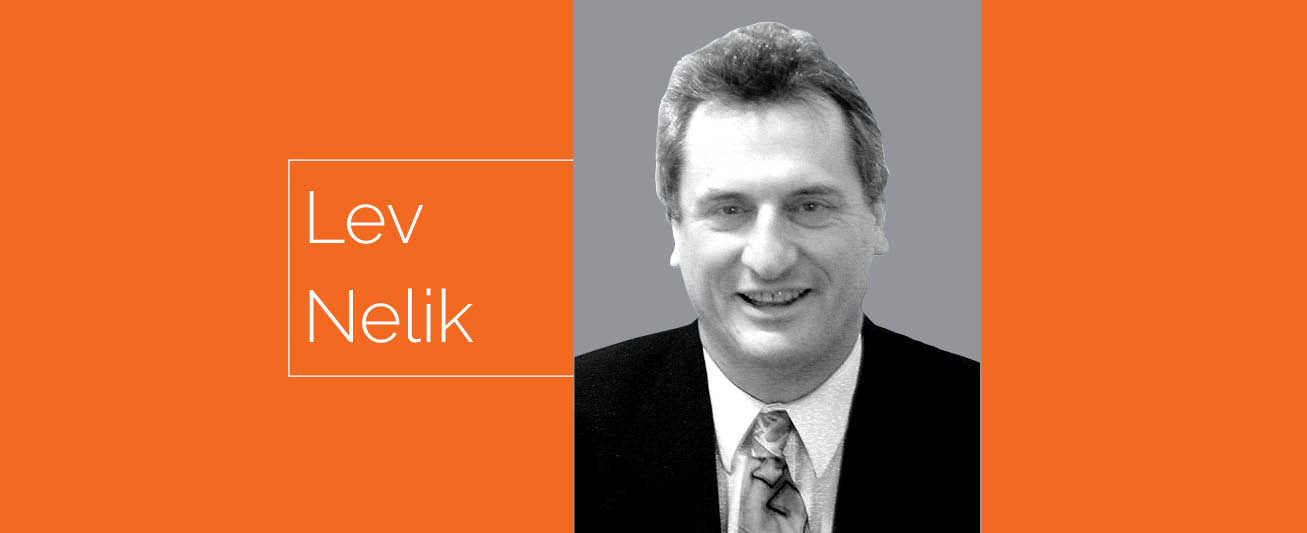 Columnist Lev Nelik discusses pump selection in part one of this two-part column.
Dear Dr. Pump,
Which pump type is the best for my situation?
---
DR. PUMP: The answer is not that simple, as there is more than just one pump type that can do the job for the same hydraulic conditions. History and tradition are the main factors for consideration. If the end user is most familiar and comfortable with an end suction pump type, that is what they would usually choose for the next application—either replacement of an old unit or for a new project expansion.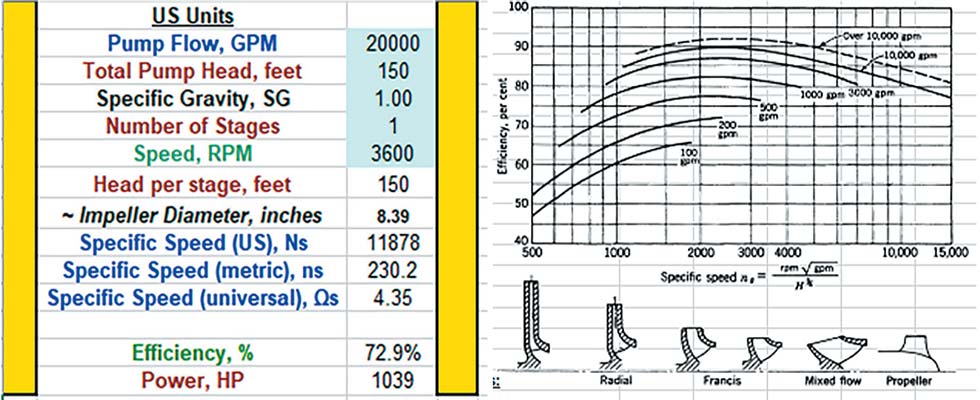 Hydraulic Institute (HI) standards1 have an excellent description ofall sorts of pump types and installation guidelines to optimize reliability, as well as charts to estimate efficiency for any typical set of hydraulic conditions (such as flow, head and speed).
The guidelines explain why, for example, not to use a single-stage double suction pump for 200 gallons per minute (gpm) of clean, cold water, 100 feet of head, at 3,600 rotations per minute (rpm), instead of a single-stage end suction pump. Which would last longer? Which would cost less in energy consumption? Or, perhaps a vertical turbine type pump would be even better?
Let's begin in Part 1 by comparing, in terms of both reliability and efficiency, a single-stage double suction pump (SSDS) against a vertical turbine (VT) pump for handling 20,000 gpm and 150 feet of head.
To get an initial feel for the size and power, let's calculate horsepower (hp) with Equation 1.2

BHP = Q x H x SG / 3,960 /efficiency
Where: Q = flow (gpm)
H = head (feet)
Efficiency (fractional units)
SG = specific gravity
To estimate efficiency, we will use HI charts or a formula from the pump efficiency calculator3 (Image 1).
Note the assumed number of stages was selected as one stage and the shaft speed as 3,600 rpm. Theoretically, there is nothing wrong with that but the resultant power—1,039 hp—is rather large and a 1,000-hp (and probably a bit higher), 3,600-rpm motor, would not be realistic.
There are, of course, guidelines in the relationship between motor, pump and speed limitations but we will, for now, not go too much into these details. Instead, we'll go by the "gut feeling" that this motor would appear to be running too fast for its power. So, let's select the next lower synchronous speed (Image 2).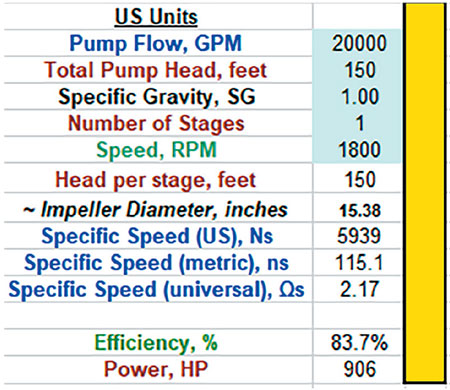 There is an amazing gain in efficiency of 10%. If this unit operates nonstop for a year, the difference in power consumption would be around $50,000.
Consider this: Can you prove it? And how would you explain such a difference in efficiency when the selected speed changed for the same hydraulic conditions? The best answer will be published in the next column as Part 2.
Next, since we are comparing the SSDS design with the VT design, we can also examine using several stages for the VT pump (Image 3).
In Part 2 we will continue the process of comparison.
References
Hydraulic Institute standards
Vertical Pumps Repair Standard (VPRS): pump-magazine.com/pump_magazine/specifications/specifications.htm
Pump Efficiency Calculator: pump-magazine.com/pump_magazine/pump_magazine.htm
Issue