Technology developments draw water from the community's nearest source.
For many living in urban cities around the world, it is easy to take electricity for granted. Turn on a light switch, and there it is. Yet, for developing countries across Southeast Asia such as Myanmar and Cambodia, up to 82 percent of rural communities do not have electricity.
This has a drastic impact on living standards, including access to clean water. Remote areas lack the infrastructure to generate enough power to transport water, demanding a system that is both efficient and sustainable.
One solution that could tackle Asia's struggle for electricity is the use of solar energy to power water pumping systems that could draw water from various sources to meet the needs of families in rural communities.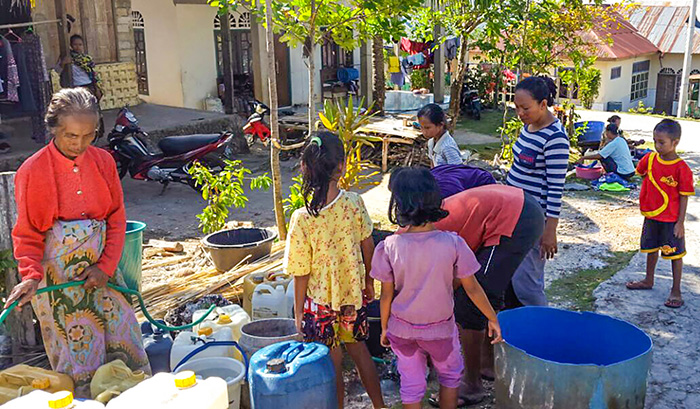 Image 1. Kahiyangan village's water source is difficult to access. (Images courtesy of Grundfos)
Water Shortage Issues on Tomia Island
In the Indonesian region of southeast Sulawesi lies a small island called Pulau Tomia (or Tomia Island), renowned for its famous dive sites and beautiful underwater life. The island is one of four in the Wakatobi Regency and four hours away by boat from the capital city of Wakatobi.
For 20 years, the Kahiyangan village on Pulau Tomia has dealt with a shortage of water as its water source is far away over difficult terrain.
The nearest water source is in a cave called Goa Air Wali, around 3 kilometers away where villagers will have to trek the distance to the cave before travelling down 20 meters to draw water from its springs.
The remote location of Pulau Tomia within the archipelago means there are high logistics costs associated with the supply and transportation of fossil fuels, while the extreme terrain also requires large investments in electricity infrastructure.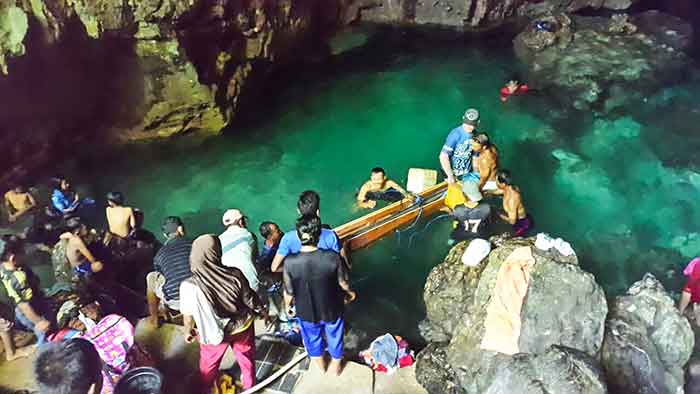 Image 2. Solar energy helps pump 100,000 liters from this cave daily.
With low incomes, the villagers are not able to afford traditional water pumping systems powered by fossil fuels and supported by infrastructure.
Looking to the Sun for a Solution
The Indonesian Ministry of Public Works, directorate general of Cipta Karya of southeast Sulawesi province, was interested in a renewable solution to resolve the urgent water shortage faced by the Kahiyangan community on Pulau Tomia. A pump manufacturer offered a water pumping system powered by solar energy and a pilot project was started to draw water from a cave to supply to the local community.
Working with a local partner, an irrigation and sinewave filter system was installed with a renewable solar inverter, powered by 144 solar panels. The off-grid solar inverter harnessed solar energy and converted the direct current (DC) power output from the solar panel to an alternating current (AC) power supply for pump operations. Pumping water from the cave into a water tank for the villagers, 100,000 liters of water are drawn from the cave each day, providing clean water to around 1,000 people from two villages.
The inventive use of solar energy means no operations costs are involved for building electricity infrastructure, while the system can last for a long time, ensuring that villagers have a sustainable water supply.
Design and technical support to install the water pumping system were provided to the Indonesian community. This included an initial survey of the location and training to empower local personnel in the operation and maintenance of the tools and system.
The solution supplied:
1 30kW renewable solar inverter and sinewave filter
1 submersible pump 17-38
144 solar panels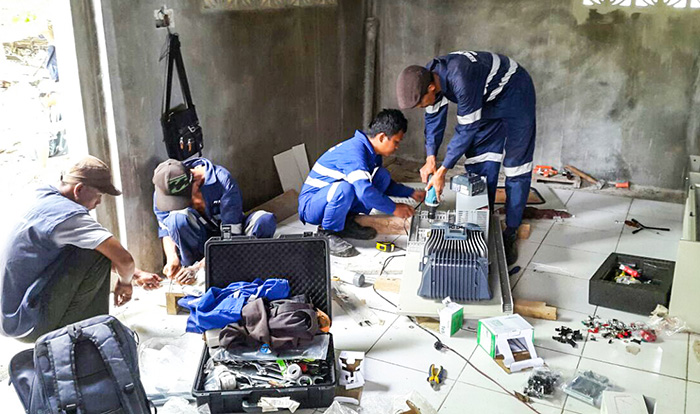 Image 3. An irrigation and sinewave filter system is powered by 144 solar panels.
Ensuring Universal Access to Water
According to PwC, nearly one in five people in the world do not have access to electricity, with 95 percent of those without access in developing countries in Asia and sub-Saharan Africa.
In view of the large infrastructure challenges in the region, industry and government players need to make sure that standalone, off-grid initiatives continue to be created. These actions help provide a viable means of access to electricity, and therefore basic resources such as water. Increasingly, renewable sources are being used more in such off-grid solutions, including solar energy playing a key role in many households. In fact, renewable generation involves no fuel cost to run, resulting in both financial and environmental benefits.
Solar-powered pumps will be a key part of upcoming projects, powering reliable water access with the sun.
Issue