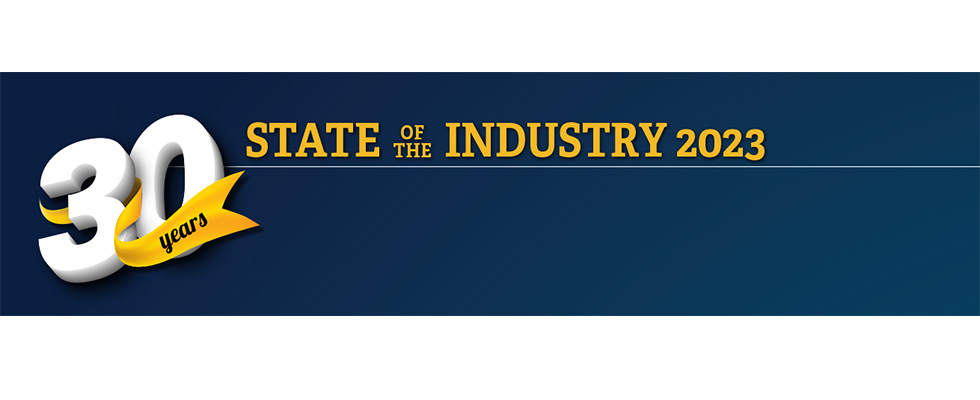 Pumps & Systems is celebrating our 30th anniversary in 2023. What do you think has made the biggest impact on the industry in the last 30 years? What do you think needs to happen to push the industry forward in the next 30?  
Should I say a global pandemic has had the biggest impact on industry? I would say yes it has, but hopefully like the last one this is a 100 year event. COVID is still hanging on and continues to thwart business in many ways.  
Let's get to what is going to push industry forward in the next 30 years. Digitalization is still being kicked around, and many pump users are studying how it is going to play out. In many cases, all the data surrounding a pump and conjoining systems is already in place but is not analyzed and processed in a way that it is useful to the stakeholders. The wave will hit when this useful data will help analyze information to determine if the pump is operating on the pump curve, if the pump is running on or within an acceptable range of its best efficiency point. Early signs of fatigue from bearings and impellers will be found well before the pump is in disrepair. This is all available now, but the end users need to want it and start to embrace this early preventative maintenance and continuous more intelligent pump monitoring. Pumps are monitored now typically by the DCS but that is usually only the flow rate and pumping pressure. There is so much more to be gained.  
What are your thoughts regarding Build America, Buy America? How has that impacted your company? 
Buy America is difficult because now so many components come from around the globe and some LCC. There are fewer foundries in North America to source the castings, and it is expensive to purchase American steel. We had one 54 inch valve that required 51% US steel content. We are manufacturing that valve in the US from US steel. However, the cost of that steel structure for this large valve cost $120K more than Finland steel, and Finland is definitely not a low-cost country. 
How have any price increases of products or materials impacted you or your company? 
Prices of raw materials, shipping, packaging, crating and just about everything has escalated. This has forced us to increase prices several times in 2021 and 2022.  
What needs to happen in regard to industry improvements in the short term? 
The logistics issues facing the globe seem to be getting better but the time to market is severely impacted still and will continue probably for all of 2023 before everything gets back to a more normalized situation. I believe this is one of the most frustrating and costly issues for all firms.  
What issues have you seen with any material shortages or supply chain issues? 
I believe every company has faced both material shortages and supply chain issues in 2022. We all spend enormous amounts of time, effort and increased shipping costs on expediting materials so that we can keep our customers happy. Air and sea freights are extremely high but all firms have had to increase their air shipments at an impressive cost. As well air freights that could be relied on weekly are now taking 5-6 weeks. Sea freight that would arrive in 3-5 weeks is not taking 12-14 weeks.  
What industry trends are you seeing as we go into 2023?  
Availability! If you can deliver, you have an exponential increase in opportunity to get the sale.  
What's on your mind/what are you most concerned about? 
Inflation and fed rate hikes that may be overzealous that may lead to recession.  
What are you most looking forward to in 2023? 
Even with several fed rate hikes, there is still so much pent up demand due to the past several years of COVID. I believe business will remain strong through minimum 3rd quarter of 2023. So, there is plenty of opportunity going forward into 2023 to have continued growth.  
Issue