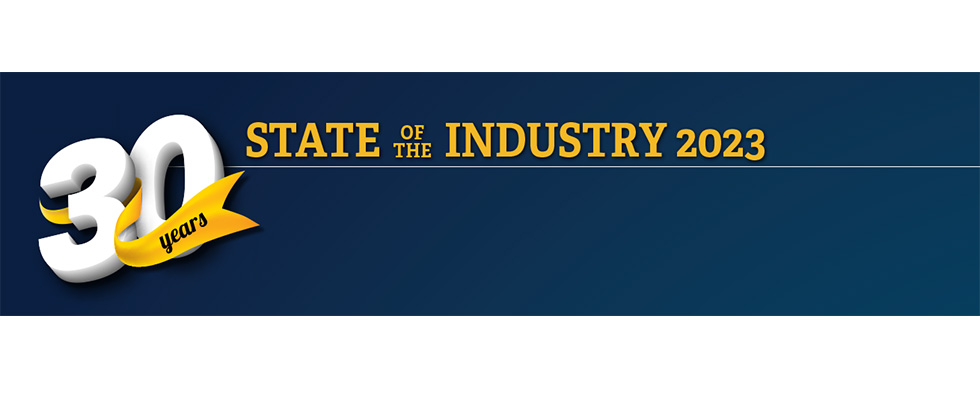 Donatiello discusses trends, concerns and expectations as we head into 2023.
John Donatiello, senior vice president business development at Hydro, answered these questions from Pumps & Systems for the 2023 State of the Industry section.   
What industry trends are you seeing as we go into 2023?
While most markets have returned to pre-Covid levels, current expectations are for measured growth, especially with regard to the industrial sectors. This is primarily supported by the strength of underlying energy demand, residual pent-up demand for maintenance and the continuing need for operational improvements in process industries. Unquestionably, energy efficiency projects and reliability improvements support the energy transition landscape. Moreover, digitization is rapidly becoming a critical differentiator, stimulating the creation of new business models that provide a more holistic view and assessment of the total cost of ownership. 
What are you most concerned about? 
The continued health and well-being of our employees and the search for talent has been at the forefront of our concerns for the past several years, even predating Covid. More specifically, hiring, developing, motivating and retaining talent will continue to be a challenge for some time to come. Arguably, the Covid experience has changed the way we work and has taken an emotional toll on everyone. As customer expectations rise, our employees are challenged in new and varied ways to deliver value, meeting and exceeding the norm. 
What are you most looking forward to in 2023?
The new year will likely bring contradictory themes. No doubt, uncertainty will persist with inflation being top-of-mind, followed by the geopolitical backdrop in Eastern Europe and Asia (e.g., Russia/Ukraine and China/Taiwan). On the flip side, there are high level tailwinds that provide encouragement and overall optimism. These include, decades of underinvestment in key industry sectors, the continued strength of underlying demand and the relative health of industrial companies generally. 
Issue