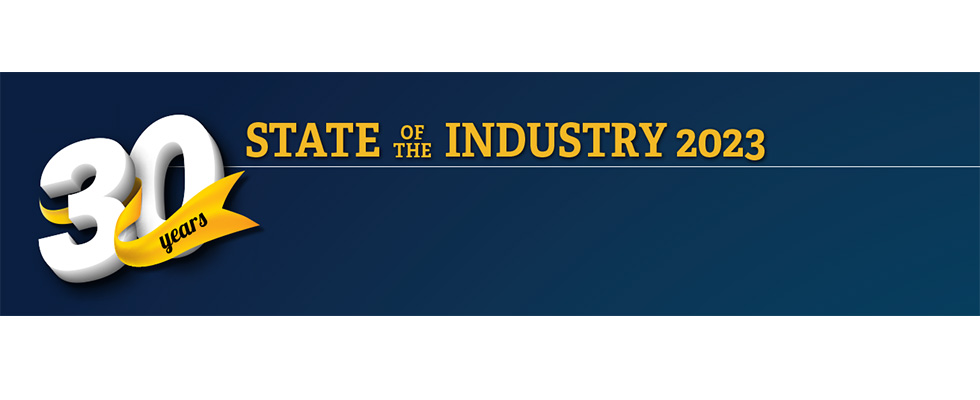 Gillespie believes investment in energy transition technologies will grow exponentially in 2023.
Keith Gillespie, Senior Vice President, Chief Sales Officer of Flowserve, answered some questions from Pumps & Systems for the state of the industry issue.
Pumps & Systems is celebrating our 30th anniversary in 2023. What do you think has made the biggest impact on the industry in the last 30 years? What do you think needs to happen to push the industry forward in the next 30? 
The biggest impact on our industry in the last 30 years has been the globalization of products. Globalization has increased the number of competitors in our industry - raising the bar for all companies that want to compete and grow. To remain competitive, companies must leverage global scale while establishing local/regional supply chains and service capabilities to better serve customers.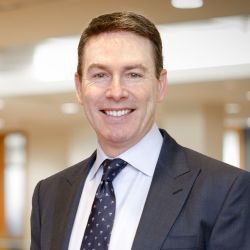 Looking forward, I see a critical need for traditional oil and gas, chemicals and power industry to find flow control partners who can help them operate in an increasingly environmentally friendly manner. For example, finding suppliers that can enable more energy-efficient operations, reduced costs, and reduced carbon footprint. Flow control companies should also participate meaningfully in new energy transition sectors. The good news for flow control companies is that most energy transition technologies and processes require "flow" capabilities. Leaning into these energy transition trends will create entirely new growth platforms for aggressive flow control companies.
What are your thoughts regarding Build America, Buy America? How has that impacted your company?
Our supply chain strategy is to ensure high-quality, competitive, and reliable sourcing. In today's world, that requires a combination of lower-cost global sources, as well as regional or local suppliers. The U.S. is a major market for Flowserve. We have significant facilities in the U.S., and we will continue to have a major presence here. Additionally, to ensure reliability of supply, we will leverage a strong U.S.-based supplier network to meet customer demands.
How have any price increases of products or materials impacted you or your company?
Flowserve has been impacted by global market conditions, just like many other companies. Supply chain disruptions, logistics challenges, and high inflation, have all impacted our cost base. Despite these pressures, we pride ourselves on building partnerships with our suppliers and have worked closely with them to manage escalating material costs. We have also focused internally on cost controls to help offset increasing costs. We have a solid contractual base that help us to mitigate some of the costs and our supply organization constantly monitors market conditions. While these actions have reduced the impact of rising costs, they have not completely deferred those costs. Accordingly, we have raised prices for specific offerings to address cost increases.
What needs to happen regarding industry improvements in the short term?
The industry needs to quickly adapt and be ready for upcoming wave of energy transition, while continuing to serve the traditional core energy industries like oil and gas, chemicals etc. The improvements which will be most sought after are smart equipment and increasing use of data for decision making at products, processes and facilities level.
What issues have you seen with any material shortages or supply chain issues?
We have seen shortages and material allocation of different commodities like resins, perfluoro-elastomers, and electronics. For other commodities like motors, castings, and specialty steel alloys, we have seen extended lead times due the market volatility of nickel, copper etc., and logistics constrains.
While supplier lead times have improved, we are continuing to monitor potential future disruptions due to rising energy costs and material shortages
What industry trends are you seeing as we go into 2023?  
Going into 2023 I see continuing growth trends in aftermarket and MRO (maintenance, repair and operations.) We should also see increasing customer acceptance of Internet of Things (IoT) based monitoring and predictive analytics of products and facilities.
What's on your mind/what are you most concerned about?
I am interested to see how demand shapes up on 2023. We continue to see robust demand as we conclude 2022. Given many cautionary signals regarding inflation and the economy, we are optimistic about the early part of 2023. Beyond that, questions arise. We do see signs of potential softening in the project end markets. Continued economic uncertainty could further reinforce customer caution with regards to investments. An additional area of concern is the ability to attract and retain good talent.
What are you most looking forward to in 2023?
I am an optimist and I am hopeful that our industry, as a whole, will be able to get to the other side of challenges that we've recently seen. My optimism is based on the rising demand for our products and services, as well as data and platform based disruptions that will make the industry grow and gain value. I see a wider role for Internet of Things (IoT) and Augment and Virtual Reality (AR and VR) right now in 2023 and for Artificial Intelligence (AI) and Machine Learning (ML) growing for several years into the future. As well, I believe 2023 will be a year in which investment in energy transition technologies will grow exponentially.
Issue