No matter where your lift station is located, a remote monitoring system can alert operators if issues arise.
Systems for collecting wastewater and stormwater are complex. They use a series of downstream pipes, pumps and controls to prevent wastewater from entering freshwater ponds, lakes, rivers and streams. Lift stations are a critical part of these wastewater systems. They help move wastewater from lower to higher elevations through pipes. This is especially critical in areas that have elevations that make gravity flow impossible. 
For example, a sewage pump station may be used to lift sewage over a ridge and let it flow by gravity to a treatment plant. Lift stations are also used when gravity conveyance is cost-prohibitive due to high excavation and construction costs.
Depending on the size of the communities they serve, municipal wastewater utilities may need to maintain hundreds of lift stations in remote locations. Small stations that handle less than 700 gallons per minute (gpm) generally have two pumps, while larger lift stations with greater inflows use more pumps. Municipalities need assurance that all of these remote pumps are working even though they have limited resources.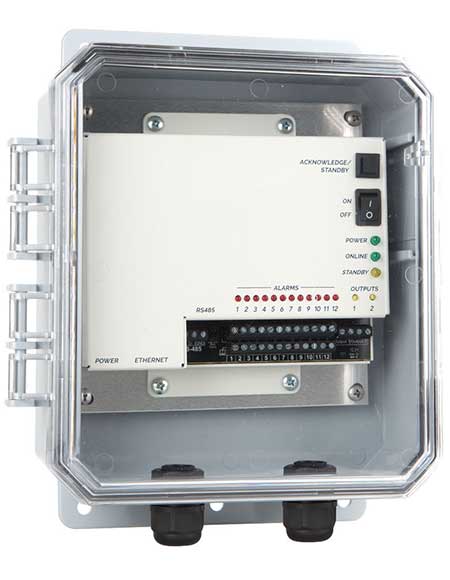 IMAGE 1: Monitor enclosure (Images courtesy of Sensaphone)
Supplementing Regular Inspections
Lift station operation is usually automated, so facilities do not require on-site operators. Nonetheless, operators still must conduct regular inspections to identify potential problems. During these inspections, they check pumps, motors and drives for unusual noise, vibration, heat and leaks. They might also look for leaking discharge lines and check control panel switches, pump speed, suction, discharge rates and pressure.
Between these inspections, anything can go wrong, so it is advisable to have a reliable remote monitoring system in place. Without one, a problem could go undetected until the next inspection. A remote monitoring system can alert operators instantly to potential problems, providing cost savings and peace of mind.
Monitoring pumps at the lift station site can check for power outages, pump cycles, sump level, on/off and input/output pressure. Not only can users reduce maintenance costs, but they also can drastically reduce response times for overflows, flooding and wastewater incidents. The goal is to solve problems before they become catastrophes. Legacy landlines, auto-dialers and radio-based telemetry systems should be upgraded to cloud-based monitoring systems that are more reliable and provide better access to data. 
Today's systems are also less costly to install and maintain. They do not require copper wiring or traveling to remote stations to manually monitor equipment and sensors. 
These systems also make it easier to avoid fines and comply with the guidelines and requirements of the Critical Infrastructure Protection (CIP) Act.
Remote monitoring of pump systems provides immediate notification of threats that could lead to public outcry due to service disruptions, as well as contaminated water, sewer overflows, high energy costs, pump repair expense, the environmental impact caused by overflows, and fines.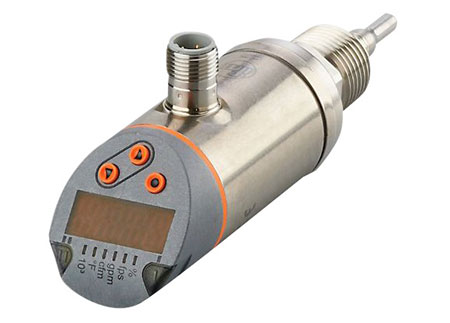 IMAGE 2: Thermal flow meter digital display
Choosing & Using a Remote Monitoring System
Remote monitoring systems are a low-cost way to monitor critical conditions at unattended pump stations, sending immediate notification of any sensor readings outside of preset parameters. The systems integrate seamlessly into floats, pump alarm outputs, level transducers and other equipment. Sensors are available to monitor power failures, pump status, tank level, changes in pressure, temperature fluctuations, equipment malfunctions, flow rate, pump amperage and security breaches. 
Operators also use the monitoring system to independently verify conditions in remote or unattended locations to keep an eye on wet well levels, temperature, flow, equipment malfunction and power failure. They can check the status of their station at any time by logging into a website, calling the device or checking an app, depending on how advanced the system is. 
Cloud-based systems
Monitoring systems with cloud-based technology lets users see the real-time status of all monitored conditions and receive alerts on a mobile device of potential problems. They automatically send sensor data to an online dashboard for users to view in real time. Cloud technology is supported by networks of remote servers, rather than local computers, that manage and store vast amounts of data. This enables users of cloud-based monitoring systems to view the status of multiple water and wastewater locations, access pump runtime and flow reports, check specific equipment status and review alarm history without having to install any software. 
Providers of advanced monitoring systems use private cloud services that are not shared with the public. These providers monitor the cloud platform around the clock and have multiple backup server sites across the country to ensure the system is never down.
IMAGE 3: App data display
Modbus compatible vs. simple callout devices
Advanced monitoring devices can pull sensor data directly from a programmable logic controller (PLC) that uses Modbus and remotely provide the information in real time for status updates, alarming, notification, reporting and logging. 
Alternatively, stations equipped with a PLC can use a simple callout monitoring device. The device is wired into the alarm contacts of the PLC, and when the PLC identifies an alarm, the unit alerts the appropriate personnel. 
Each alarm contact can be uniquely identified (e.g., wet well pump No. 1) so that personnel know exactly what the problem is before they arrive on-site. 
Connectivity
Most remote monitoring systems require an internet or Wi-Fi connection and access to an electrical outlet. If the location lacks an internet connection, choose a cellular system. Cellular monitoring devices must be registered on a wireless network, like Verizon or AT&T, before users can send or receive messages. 
Before purchasing a cellular device, make sure there is sufficient signal strength at the site.
Automatic data logging
Newer systems offer data logging capabilities and unlimited storage, which can be used to show regulatory compliance and analyze trends. 
These products gather data and push it to the cloud for alarming and reporting. Users can store years of wastewater system data. This data can help identify trends that can improve pump performance and optimize operations. 
Data loggers communicate with sensors at a set interval and automatically record data points, dates and times. Manually monitoring and gathering this data risks inaccurately recording the information, takes a significant amount of personnel time and detracts from other important workplace demands.
Installing a monitoring system is an easy and affordable way to supplement on-site inspection visits to lift stations. It provides an extra layer of protection to make sure equipment is running properly and environmental conditions are where they need to be to keep the pumps working and water flowing.  
Issue