The custom solution reduces supply and maintenance costs and provides a consistent feedwater supply.
The oil and gas business has always been a water business, with water-oil ratios averaging 8-to-1. Oil and gas operations consume 82 billion barrels (bbls) of water and produce more than 2.5 billion bbls of polluted wastewater each year. That is 1,300 times the City of San Francisco's annual water use.
With water management becoming an ever-larger proportion of industrial operations, oil and gas operators are beginning to look for advanced wastewater treatment technologies that can mitigate this cost center. Across the U.S., three key pressures are driving these upgrades.
Aging infrastructure and regulations. Without proper infrastructure, industries cannot efficiently perform at scale. According to the U.S. Environmental Protection Agency (EPA), there is a $500 billion gap in water investment in the U.S. alone. Environmental concerns also drive strict water disposal regulations to protect natural resources, which can add stress to complicated water treatment protocols. Many facilities that had previously used internal wastewater treatment systems now struggle to keep pace. As water use is more closely tracked and increasingly strict wastewater regulations are created, many oil and gas facilities are looking to update their treatment systems.
Regional water pressure. Extreme drought is affecting residential and industrial water use in several regions, especially California where new standards are cropping up to better manage water across the value chain. For example, Senate Bill 1281, passed in 2015, requires all oil and gas operators to provide a monthly water use statement to the state board for approval. To add to the complexity of efficiently managing industrial processes, falling oil prices are leading to tighter budgets across the oil and gas industry. As legislation continues to change and oil prices continue to drop, operators are searching for an environmentally friendly water treatment alternative that won't break the bank.
Lack of in-house resources. Purchasing a water treatment facility or equipment requires a substantial investment of time and resources, and many refineries are no longer hiring dedicated in-house water managers. Companies must find the resources to complete water analyses, technology evaluation, scope development, vendor evaluation, capital budgeting, and proposal requests and evaluation. They must then perform final design work, equipment fabrication, environmental permitting, field installation and process optimization—work that detracts from their core operations. Outsourcing can take care of those tasks in a comparatively short time span.
A Texas-based refinery represented an example of an industrial facility in need of water infrastructure upgrades. In December 2015, the company decided to update an aging ion exchange system, which had become inefficient and costly to maintain. Waste from the system was generated every two days, and chemical and treatment costs were high. The plant desired higher-quality water to feed the high-pressure boilers, and the system upgrade had to comply with strict suspended and dissolved solids quality requirements for boiler feedwater in Texas.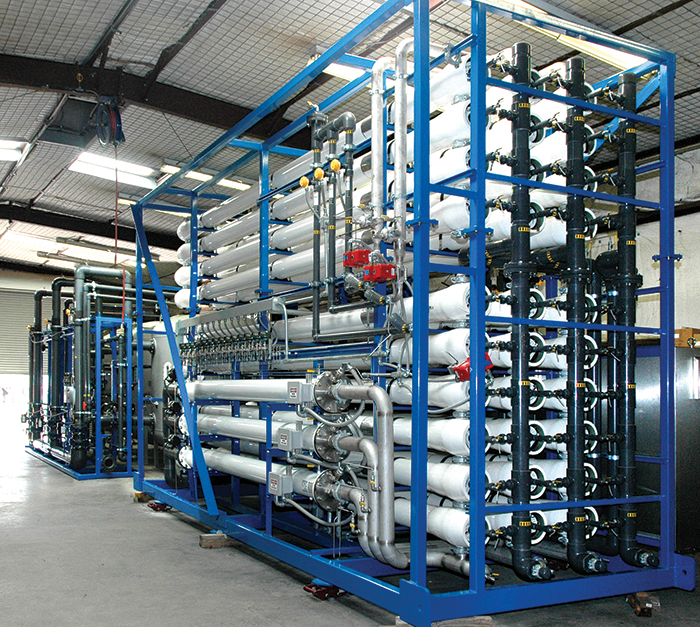 Image 1. A 750-gallon-per-minute wastewater treatment system with fully automated controls operates at a facility in McKinney, Texas. (Courtesy of Progressive Water Treatment)
High Costs
The refinery's boiler feed system, called an ion exchange system, used resin beads to exchange good ions for bad suspended-solid ions in a water supply. The process requires constant regeneration and uses many costly chemicals. The aging ion exchange system was also highly inefficient during treatment, and regeneration had become too costly to maintain. The cost to treat the waste and water effluent with the faulty ion exchange hardware was a major pain point for the company's operators, causing the refinery to lose significant revenue.
The refinery also wanted a higher-quality water to feed its high-pressure boilers. The municipal feedwater pumped into the refinery did not meet regulations for maximum contaminant levels and would have to be pretreated for use in the refinery's boiler system. Refinery operators needed an efficient and precise system upgrade that would comply with strict suspended and dissolved solids quality requirements for boiler feedwater.
Waste from the boiler feed system was generated every two days, meaning constant management for operators. The wastewater had to be treated with heavy chemicals before it could be trucked and disposed of with the rest of the plant waste. According to Jefferies analysts, the industrial water management process costs operators, on average, $9 to $26 per barrel of water.
To address these key concerns, the refinery outsourced its new boiler feed system to a Texas-based water services company. The company replaced the outdated system with a reverse osmosis technology designed and engineered to comply with regulations, reduce chemical costs and require little to no maintenance.
Engineering Challenges
With on-site space constraints, engineers were brought in to design and install a safe and user-friendly water treatment system at the refinery. In order to use a small area in the heart of the facility, the engineering team designed the system so that three complete 250-gallon-per-minute reverse osmosis units could be mounted on one 37-foot-by-39-foot painted steel skid.
The company creatively engineered a system that would reuse 100 percent of the water on-site, with the option of utilizing the reverse osmosis reject water as feed for the cooling towers and the reverse osmosis product as boiler feedwater, to improve efficiency and reduce costs.
The new treatment system included multimedia filters, water softeners and single-pass reverse osmosis with required chemical treatment systems. Some existing equipment, such as tanks and chemical pumps, were used in the overall plant scheme to further save 
on capital cost.
The improved system included a program logic controller and human machine interface for completely automated controls. The new system was easy to access for any necessary repairs, used little space at the facility and required little manpower to operate, further reducing maintenance and operational costs.
Refinery Refresh
The water services company designed and built a custom system that combined all three units onto one common frame. This enabled it to fit in a non-hazardous location of the plant, saving on capital costs for a new building as well as associated engineering and design labor.
The company employed a team of creative engineers that were able to design and locate the system in an ideal part of the plant. With limited options, the system could have been located in a hazardous area of the facility, and equipment costs could have soared to two to three times the refinery's capital costs for the project.
Installed in December 2015, the system is projected to reduce supply costs, improve operating efficiency, decrease maintenance costs and provide a consistent, quality boiler feedwater supply at the refinery.
Issue