High-velocity mixing nozzles can add oomph for difficult processing areas.
Whether caused by "flushable" wipes, foreign objects in the effluent stream or floating grease mats, wastewater treatment plant operators experience costly and disruptive clogs to pumps, pipes and other systems.
"It's a huge problem—an absolutely horrible problem," said Frank Stuemke, of the Minnesota Rural Water Association, in a Minneapolis Star Tribune story on flushable wipes.
In fast-growing Tacoma, Washington, (population 208,000) the city's wastewater treatment utility spends approximately $250,000 annually unclogging pipes and de-ragging pumps, reports the Tacoma News Tribune. In addition to wipes, flushed objects have included dentures, clothing and even a 3-inch hard-plastic Elmo character child's toy that jammed a pump.
While part of the solution is educating people to not flush problematic items, education only goes so far, especially when compliance is less than 100 percent and other problems like greasy, floating mats also disrupt plant operations.
To keep wastewater flowing freely and reduce maintenance costs, more municipalities are installing chopper pumps as standard equipment in their wastewater systems.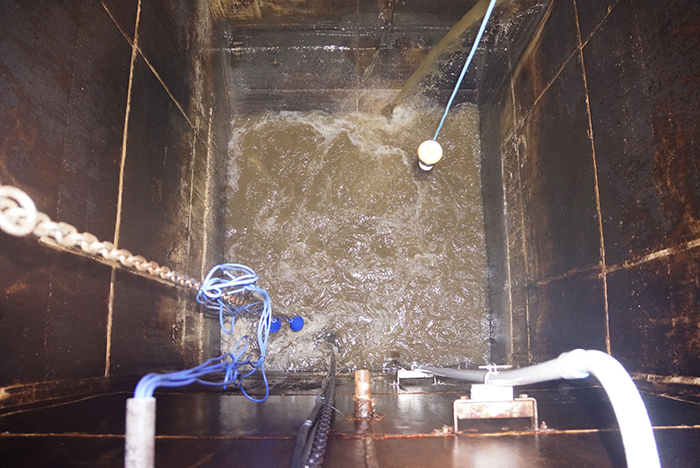 Image 1. The state of a wet well after the conditioning pump installation (Images courtesy of Vaughan)
Advances in Chopper Pump Technology
Reliable chopper pumps have been available for more than 50 years.
These centrifugal pumps chop incoming solids prior to pumping to protect the pump from clogging, and in turn benefit downstream components, processes and the environment.
Pump Capabilities
High-performance chopper pumps can process virtually any heavy-duty solid that finds its way into the sewage stream—from wipes to rags, and even bulky items like nylon rope, garbage bags and plastic bottles.
Depending on the specific pump, chopper pump performance includes the ability to:
accommodate flows that are greater than 13,000 gallons per minute (gpm)
integrate with discharge sizes up to 16 inches
handle dry suction lifts that are up to 22 feet
achieve hydraulic efficiencies greater than 75 percent
Conditioning Pumps
A new addition to the chopper pump arsenal comes in the form of "conditioning pumps." These submersible chopper pumps are mounted on portable stands and fitted with high-velocity mixing nozzles.
The pump recirculates the contents of wet wells by chopping and mixing to produce a homogeneous slurry that is more easily pumped out by existing "non-clog" pumps.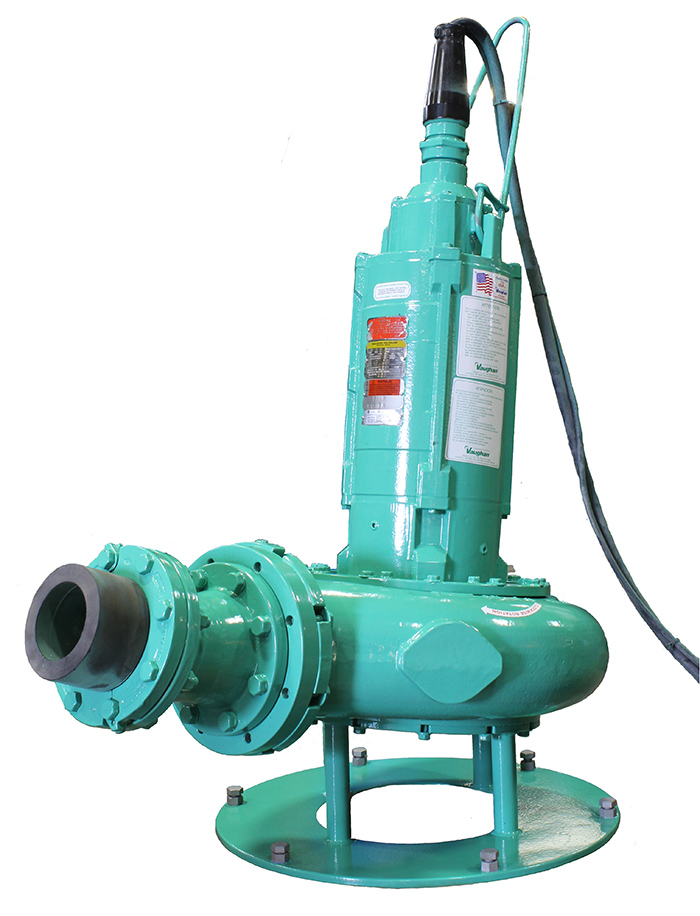 Image 2. Conditioning pumps are submersible chopper pumps that recirculate the contents of wet wells by chopping and mixing to produce a homogeneous slurry that is more easily pumped out.
Floating mats are removed, and solids that have accumulated on the floor are re-suspended (See below). The portable stand allows the pump to easily be used in multiple locations at a single jobsite, facility or municipality.
Conditioning pump applications include:
lift station conditioning
basin conditioning
influent station/channel conditioning
holding tank conditioning
digester cleanout/homogenization
San Diego Relies on Conditioning Pump to Eliminate 4-foot Floating Mat in Pump Station
The City of San Diego's Otay River Pump Station pumps 7 to 9 million gallons per day (mgd) of raw sewage to the South Bay water resource facility (WRF) for water recovery. To address plugging of the station's previously installed submersible pumps, the city upgraded in 2007 to 200-hp submersible pumps in wet well No. 1, and in 2010 with 40-hp submersible chopper pumps in wet well No. 2.
With the pump plugging problem eliminated, city maintenance workers decided to find a solution for the buildup of floating grease and debris, sometimes as thick as 4 feet, that would collect in the large wet well No. 1 (50 feet long by 10 feet wide by 30 feet deep).
The city had been hiring two vacuum trucks and adding six crew members at night on overtime to clean out the station every three to four months at a cost of about $120,000 per year.
To eliminate this expensive problem, the city called on a pump manufacturer whose chopper pumps have been used in lift stations as "conditioning pumps" to chop and fluidize grease and debris, to create a more homogenous fluid that can more easily be mixed and removed from the wet well.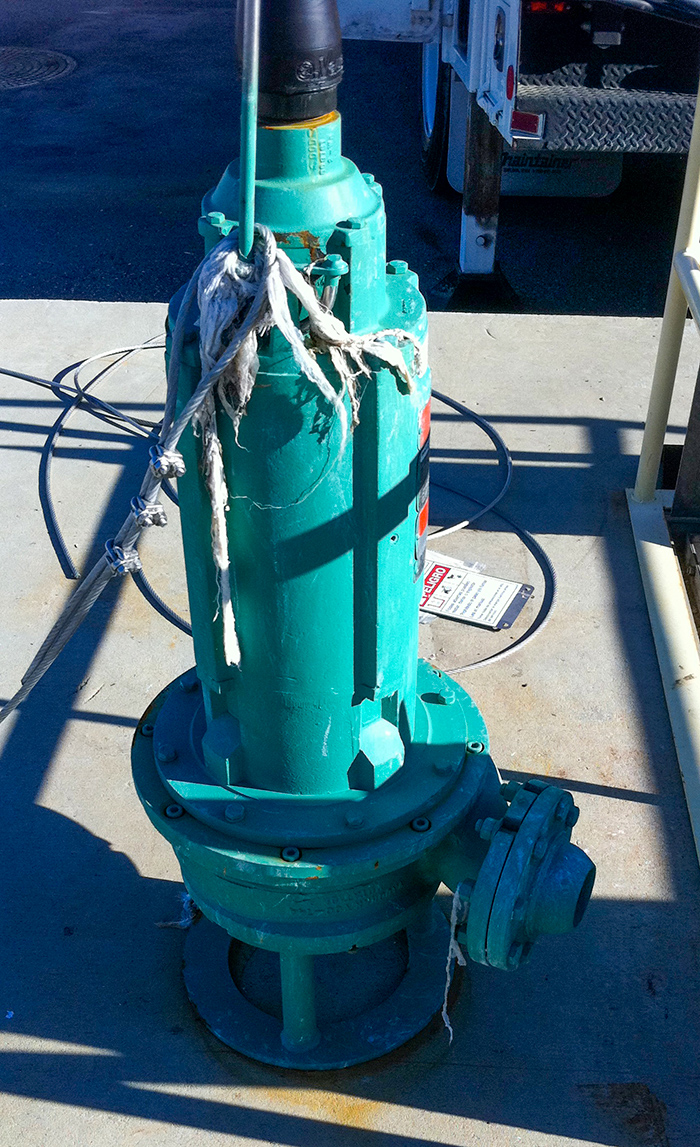 Image 3. It is important to look for chopper pumps made with cast steel and heat treated for impact and wear resistance.
To address the conditioning and mixing of the large wet well No. 1 at Otay River Pump Station, the city installed an 8-inch chopper pump with a 250-hp, 1,200-rpm submersible motor plus nozzle and stand so the pump could be lowered into the pit. The nozzle provided higher velocity flow to mix the pit. In 18 months of conditioning pump use, the wet well has not required cleaning.
Based on the cost of the pump and installation, the pump paid for itself in two-and-a-half months of use.
Tips for Choosing Chopper Pumps
Several manufacturers around the world offer chopper pumps.
To ensure reliable, long-term performance, it is important to consider a range of factors with pump design and construction, along with the level of the manufacturer's experience and customer support.
Pump design and construction
To ensure the ability to handle severe solids in the effluent stream, it is important to look for chopper pumps made with cast steel and heat treated for impact and wear resistance.
It is also crucial to ask about the pump's seals—cartridge style mechanical seals often outperform standard single-spring seals by reducing problems associated with wrapping or abrasion. High-performance pumps also include auxiliary cutters above and below the impeller for more efficient cutting and less binding on high-fiber slurry.
Level of manufacturer support
Since most chopper pump applications are custom, it is important to select a manufacturer with extensive in-house design and engineering expertise. Bringing these experts into the process early can help ensure a cost-effective, high-performance solution for the end result.
It is important to evaluate the manufacturer's reputation for quality, and to seek one that will guarantee clog-free solids handling with its chopper pumps.
Conclusion
Because foreign objects will continue to find their way into the effluent stream, it is important for wastewater professionals to consider chopper pumps to keep plants operating smoothly.
Issue