Data and life cycle management technology helps refineries maintain equipment and reduce the total cost of ownership.
Typically, 90 percent of the total life cycle cost (LCC) of a flow management system is accumulated after the equipment is purchased, installed and operating as desired for the designed process parameters.
Rotating equipment manufacturers now offer a comprehensive suite of services and solutions designed to provide plant operators with unprecedented value and cost savings throughout the life span of the flow management system.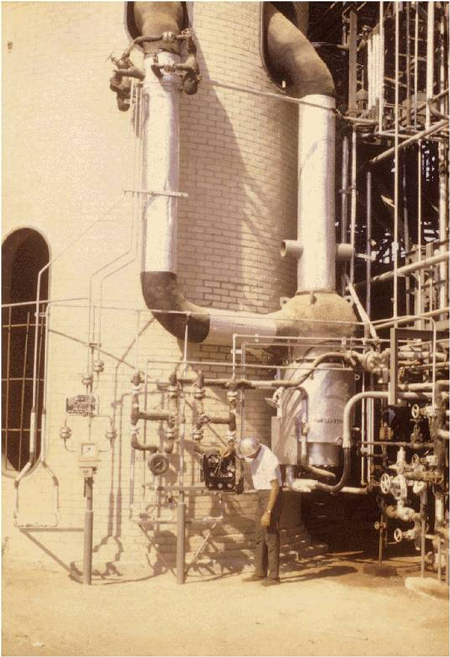 This approach to high-value asset management has already been embraced by the aircraft industry (commercial and freight airlines). Many of the world's leading jet engine manufacturers now offer "power by the hour" arrangements. Power by the hour is capable of monitoring jet engines while in flight. The jet engine manufacturers developed this technology to provide real-time diagnostic and prognostic analyses. This enhances the availability factor of the jet engine and at the same time reduces the total LCC.
The business and operational challenges within modern process plants are numerous and not unlike the challenges faced by the airline industry today. Process plant operators face the pressures of increasing productivity and maximizing the return on investment this is seemingly at odds with the everyday realities of decreasing plant operating budgets, rising energy costs and increasing operational costs.
Asset Management Programs
A new asset management program is available that is an evolution of the traditional pump equipment manufacturer's capabilities and goes beyond simply selling equipment, to include a suite of resources and tools designed to relieve these stresses and reduce the total asset life cycle costs (LCC). These programs will:
Improve equipment reliability and performance
Reduce energy consumption
Manage inventories
Reliably assist with maintaining process equipment
Modern asset management programs are designed to address these issues, while allowing facilities to allocate funds for planned maintenance spending and remove the uncertainty from operating budgets. The visibility gained into the actual operating conditions in the plant combined with the expertise brought to bear through the program result in efficiencies and maximized uptime.
Asset optimization solutions are tailored to address any combination of issues according to customer priorities and business strategies.
Asset optimization solutions will assist with:
Increasing plant availability and output
Developing and enhancing workforce knowledge
Improving the safety and environmental issues
The Ebullated Bed Process
The ebullated bed process is a highly efficient way of handling petroleum bottoms and other heavy hydrocarbons for purification or conversion to distillate. This process is categorized as a hydrogen addition process versus delayed coking, which is known as a carbon removal process and is inherently less efficient than hydrogen addition processes.
The processes feature high yields and high removal of contaminants in a safe, reliable, easy-to-operate plant with a low investment. Two companies design, engineer and license the ebullated bed process—Chevron Lummus Global (CLG) with the LC-Finer process and Axens with the H-Oil process.
Both these processes rely on the reactor ebullating pump to continuously recirculate the hydrocarbon liquid feed, catalyst and hydrogen within the reactor vessel.
The reactor ebullating pump technology was developed more than 50 years ago. The original pump was an external pump installed and supported by the suction and discharge pipes. This pump is still operating today in a Middle East refinery. In addition to this original installation, 15 other refineries globally use more than 60 reactor ebullating pumps in ebullated bed processes. All systems are operating 24/7/365.
Both of the ebullated bed process designs require that the reactor ebullating pump be un-spared. It must operate at high suction and ultra high temperatures. Typical reactor temperatures and pressures range up to 900 degrees F (480 degrees C) and 3,200 psig (220 barg). Because of this unique environment, a pump of ultra high reliability was designed. The type primary reactor (PR) pump comprises of a pump, variable frequency drive, electric motor and heat exchanger and is enclosed within a forged alloy steel housing with an externally mounted, high-pressure clean oil injection system.
Critical Processes Ideal for Asset Management Programs
The new asset management program, which can be used with a reactor ebullating pump system, currently operates at two refineries that have ebullated bed hydrocrackers. The new program is also now standard on all new H-Oil and LC-Finer projects that incorporate the reactor ebullating pump system.
The program includes 24/7/365 remote monitoring of the reactor ebullating pumps using a communication system. See Figure 1.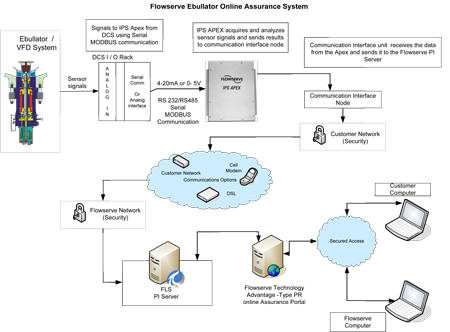 Figure 1. Remote monitoring system architecture
Pages