Pumps industry expert Axel Bokiba says this validates current health of oil and gas.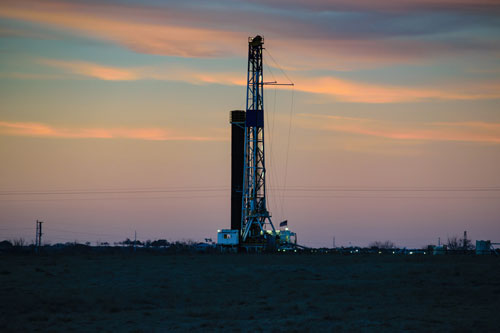 Update: Berkshire Hathaway, the multinational holding company owned by Warren Buffet, will invest $10 billion in Occidental Petroleum Corp., The Washington Post reported April 30.
The investment is contingent upon Anadarko Petroleum Corp.'s sale to Occidental, according to The Post. Occidental offered $38 billion for Anadarko April 24, 12 days after Anadarko agreed to be purchased by Chevron Corp. for about $33 billion, according to The Wall Street Journal.
Occidental is offering $76 a share, according to the company's press release, which is about 20 percent more than Chevron's offer as of April 23. The $57 billion cash-and-stock transaction includes the net debt and book value of noncontrolling interest.
Occidental has been trying to acquire Anadarko in a goal to become the largest producer of oil in west Texas's Permian basin, where production has boomed in recent years, Reuters reports.
Axel Bokiba, Pulsafeeder's vice president of product management and business line director, says the competing bids for Anadarko validate the current health of oil and gas. "They also suggest that a sustained run of prosperity lies ahead. The 2014-2016 downturn has proven to be a blessing for the industry because it forced us to become more efficient. Process and technology improvements have led to cost reductions, which have lowered the break-even points onshore and offshore.
"Prices have maintained a steady balance, which has boosted confidence for both upstream producers and for equipment manufacturers. And when you combine these things with the bounty of reserves that are now more easily reachable in the Permian basin and in the Gulf of Mexico (places where Anadarko is well-positioned), you can see why the multiplier offered for Anadarko vastly exceeds most [mergers and acquisitions] M&A ventures."
Bokiba went on to say that the competition over Anadarko is a good thing for pump manufacturers and the industry is seeing growth in a couple of areas.
"Increased production in the Gulf of Mexico is increasing demand for API 675, high-pressure pumps needed to deliver flow assurance chemicals to wellheads that are thousands of feet below the surface. Today, these metering pumps are getting much smaller, lighter and more efficient," Bokiba said. "Onshore, we're also seeing increased demand for API 675 and API 674 pumps used to inject chemicals and water in upstream operations. Unfortunately, Texas and New Mexico don't have abundant natural water sources. They need to treat and recycle water that's critical for their operations, especially since the tempo and scale of their operations are increasing each year."
The proposal would boost Occidental's position as one of the largest producers in the Permian basin with 533 thousand barrels of oil equivalent per day, the company's release says. Occidental would be able to achieve economies of scale in the region if the deal goes through, The Wall Street Journal says, similar to moves taken by Chevron and Exxon Mobil Corp.
"As we head to Houston for [Offshore Technology Conference] OTC, it's clear to see optimism in almost every corner of the industry," Bokiba said. "Occidental and Chevron can clearly see this—and that optimism helps to explain the huge numbers behind the Anadarko offers."
According to IHS Markit, oil production in the Permian basin will be at 5.4 million barrels per day (mbd) by 2023, which is more total production of any OPEC country other than Saudi Arabia. Approximately 41,000 new wells and $308 billion in upstream spending is needed between 2018-2023 to reach that growth, IHS Markit predicts.
Shares of Anadarko were up 12 percent April 24 after the news broke, The Wall Street Journal reports. Occidental's stock was down 2.3 percent, and Chevron shares were down 2.5 percent.
Anadarko must pay Chevron a $1 billion break-even fee, Reuters says, if its board goes with Occidental's offer instead.
According to The Wall Street Journal, investors may question if Anadarko was too quick to accept Chevron's offer. The day before announcing the sale to Chevron, Anadarko's board increased the potential payout by millions that Chief Executive Al Walker and other executives may receive if the sale goes through, The Wall Street Journal reported April 23.
"Occidental and Anadarko have a highly complementary asset portfolio, providing us with a unique opportunity to realize significant operating, cost, and capital allocation synergies and achieve near-term cash flow accretion," said Vicki Hollub, president and CEO of Occidental.
Hollub continued, "We have been focused on Anadarko for several years because we have long believed that we are ideally positioned to generate compelling value from a combination with them."
"The combination of Anadarko's premier, high-quality assets with our advantaged portfolio strengthens our leading position in the Permian, builds on our deepwater Gulf of Mexico capabilities and will grow our LNG business," Chevron's Chairman and CEO Michael Wirth said upon announcement of the agreement on April 12. "It creates attractive growth opportunities in areas that play to Chevron's operational strengths and underscores our commitment to short-cycle, higher-return investments."