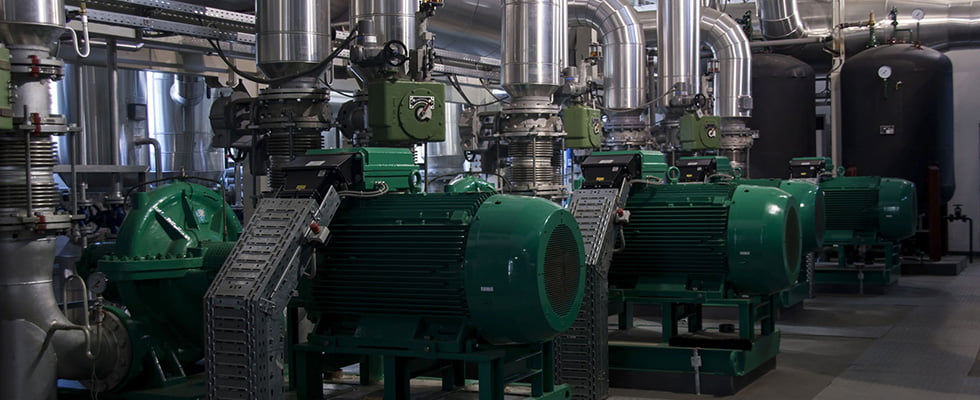 SWPA University launches this month with on-demand and live courses available.
With much of the world continuing to work from home whenever possible, the idea of in-person training events has gone out the window. But that does not mean continuing education has to stop.
PODCAST: Listen to SWPA executives Adam Stolberg and Jeremy Drinkwine on the latest with the organization.
The Submersible Wastewater Pump Association (SWPA) has been educating water and wastewater professionals since 1976 and is known for training operators, manufacturer's reps and industry professionals with its in-person, two-day Pumping Systems & Controls Training. This year, SWPA has expanded its offerings with multiple online opportunities.
An on-demand component will offer participants the opportunity to learn as their schedule allows. Currently 12 topics are available and run from 30 to 60 minutes each. More topics will be added each quarter. When a participant completes each session, they will be issued a SWPA certificate of completion that may be submitted to their local regulatory bodies for CEU credits. Participants will receive a copy of SWPA's "Submersible Sewage Pumping Systems Handbook," 4th Edition, as well as a copy of SWPA's "Startup and Field Checkout Manual."
"We want to enhance the global wastewater environment by informing, educating and providing leadership in the design, procurement and operation of submersible wastewater systems," SWPA Executive Director Adam Stolberg said.
"Our live two-day training is obviously put on hold given the global pandemic, but the need for continuing education has not gone away." 
In response to that demand, the newly branded SPWA University was created, which will feature a variety of programming and a "something for everybody" approach, Stolberg says.   
"Our objective is to promote the understanding of the systems approach and how all components of the lift station work together to achieve maximum efficiency, optimize performance, minimize downtime, and minimize energy and operating costs. Participants will learn how each component works on its own and as part of the system," he said.
Attendance for all of SWPA University's online training is open to consulting engineers, designers, specifiers, users, distributors, reps, product managers, product specialists, wastewater operations, service personnel, and anyone else with an interest in the design and use of submersible wastewater pumping systems.
The 10-week program, which will launch on March 9 with the topic "The Systems Approach to Lift Station Design, Operation and Maintenance," will run for 10 consecutive weeks with one-hour sessions. These interactive sessions will include live demonstrations, problem-solving and interactive Q&A with the expert presenter and will be moderated by Jennifer King, editor of Pumps & Systems. 
Additional topics include: 
Smart Water Solutions
Large Grinder Pumps
Managing Storm and Flood Events
Controls 101
Alternate Methods for Dedicated Controllers
Today's Wastewater Challenges
VFDs 
Startup and Tuning  
"We are excited about the 10-week program and have had a great deal of interest," Stolberg says. "We are already planning our 'second semester' programming for the fall. But I do get a lot of people who attend our live training and say what's next? That is why we have created our 200 level program." 
The 200 level program will run from 10 a.m. to 4 p.m. CST on May 12, 2021, as a one-day, interactive classroom event with topics including AC motors, cavitation, air entrainment, SCADA and more.
Participants may register for this one-day training. If they register for the on-demand or 10-week first semester training, SWPA will include the 200 course for free. A SWPA Certificate of Completion for up to six hours of CEU credit will be issued to all reregistered participants.
"I am involved in many training programs, both as a participant and presenter, and I can say that SWPA's training is second to none," said Jeremy Drinkwine of SJE Rhombus. "With so many of these small, local shows not occurring because of the pandemic, the need for contact hours is still there and SWPA continues to lead the way with their new virtual learning programming."
"We want to create the live classroom feel, fostering interaction with an industry expert, allowing participants to ask questions and share experiences to educate and problem-solve," SWPA President Jessie Hinther said about SWPA University's 10-week program. 
"We want to offer training for everyone and in a manner that works best for them, from the industry veteran to a company's new hire," Stolberg said. 
To register and for a full listing of course topics, please contact Adam Stolberg at 847-630-6000, or visit www.swpa.org or www.pumpsandsystems.com/swpa.
Issue