The Jordan, Knauff & Company (JKC) Valve Stock Index was down 5.9 percent over the last 12 months, while the broader S&P 500 Index was up 3.9 percent. The JKC Pump Stock Index fell 11.6 percent for the same time period.1
The February Institute for Supply Management's Purchasing Managers' Index (PMI) registered 54.2 percent, a decrease of 2.4 percentage points from the January reading of 56.6 percent. The New Orders Index registered 55.5 percent, a decrease of 2.7 percentage points from January. The Production Index fell 5.7 percentage points to 54.8 percent. The Prices Index registered 49.4 percent, a 0.2 percentage point decrease from January, indicating lower raw materials prices for the second straight month. Exports continued to expand slightly to 52.8 percent, up 1.0 percentage point compared to January.

Image 1. Stock indices from March 1, 2018 to Feb. 28, 2019. Local currency converted to USD using historical spot rates. The JKC Pump and Valve Stock Indices include a select list of publicly traded companies involved in the pump and valve industries, weighted by market capitalization. Source: Capital IQ and JKC research.
U.S. gross domestic product (GDP) grew at a 2.6 percent annual pace in the fourth quarter of 2018, a slowdown after expanding 3.4 percent in the third quarter and 4.2 percent in the second quarter. Consumer spending increased 2.8 percent in the fourth quarter. Business investment was stronger than expected, with companies investing in equipment and intellectual property offsetting declines in spending on structures such as drilling rigs. For the full year, GDP was 2.9 percent, matching 2015 as the biggest increase since the 2007-2009 recession.
A group of the world's largest publicly traded oil and natural gas producers added more hydrocarbons to their resource base in 2017 than in any year since 2013, according to the U.S. Energy Information Administration. These companies added a total of 277 billion barrels of oil equivalent (BOE) at the end of the year. Exploration and development (E&D) spending in 2017 increased 11 percent from 2016 levels but remained 47 percent lower than 2013 levels.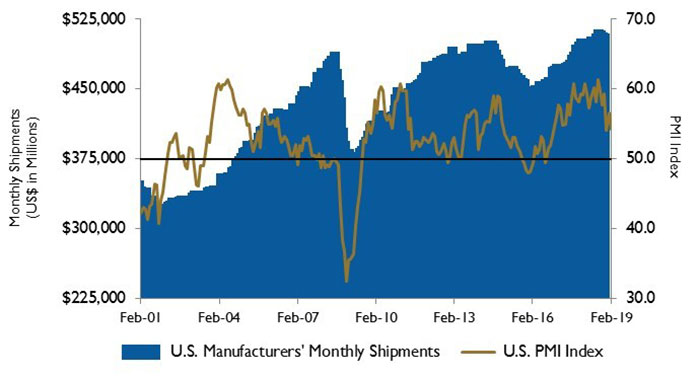 Image 2. U.S. energy consumption and rig counts. Source: U.S. Energy Information Administration and Baker Hughes Inc.
Organic additions to proved reserves, or reserves added through improved recovery and extensions and discoveries, are linked directly with capital expenditures in E&D. Of the 17.7 billion BOE in organic proved reserves added in 2017, less than half were in the U.S., while Russia, Central Asia and the Asia-Pacific region accounted for 24 percent. First quarter 2018 capital expenditures for these companies were 16 percent higher than in first quarter 2017.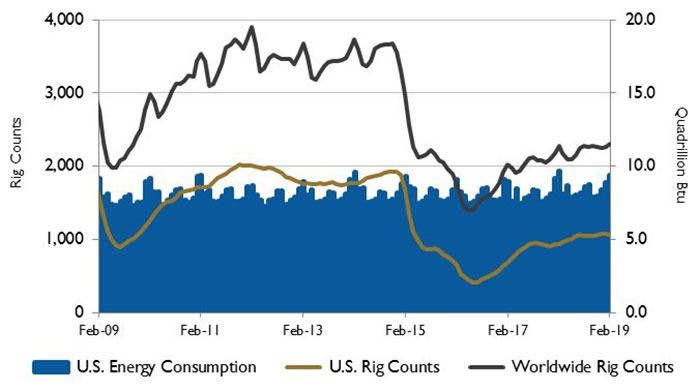 Image 3. U.S. PMI and manufacturing shipments. Source: Institute for Supply Management Manufacturing Report on Business and U.S. Census Bureau
All three major stock indexes—The Dow Jones Industrial Average, the S&P 500 Index and the NASDAQ Composite—gained 3.7 percent, 3.0 percent and 3.4 percent, respectively. Year to date, the indexes are up 11.1 percent, 11.1 percent and 13.5 percent, respectively. The Federal Reserve Bank's decision to put its aggressive interest rate policy on hold, the rebound of the energy and technology sectors and several positive developments on the trade war with China all had positive impacts on stocks.
Reference
1. The S&P Return figures are provided by Capital IQ.
These materials were prepared for informational purposes from sources that are believed to be reliable but which could change without notice. Jordan, Knauff & Company and Pumps & Systems shall not in any way be liable for claims relating to these materials and makes no warranties, express or implied, or representations as to their accuracy or completeness or for errors or omissions contained herein. This information is not intended to be construed as tax, legal or investment advice. These materials do not constitute an offer to buy or sell any financial security or participate in any investment offering or deployment of capital.
Issue