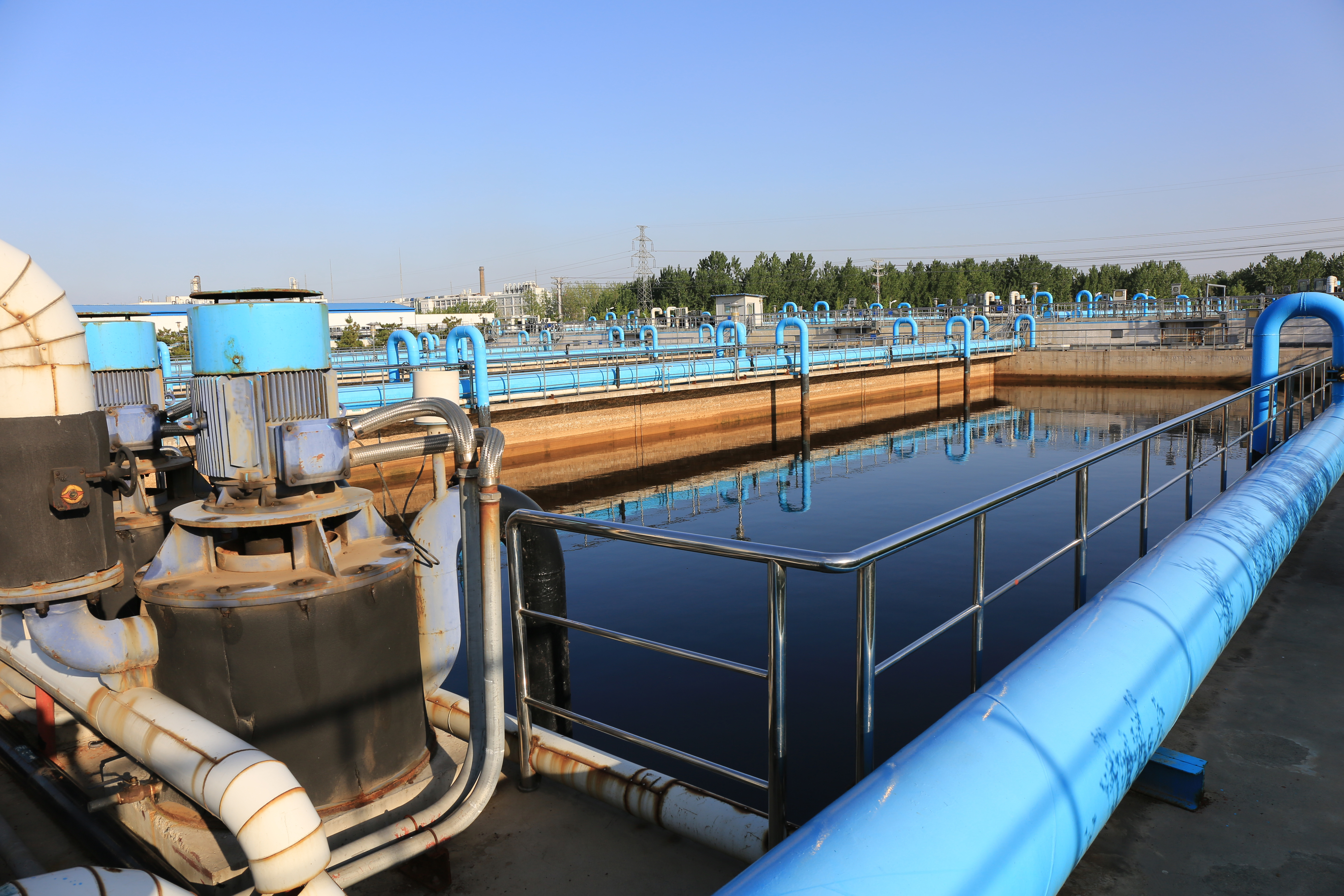 Innovative technology can help utilities reduce downtime and increase operational efficiency.
As if the convergence of a worker shortage and the COVID-19 pandemic were not enough to cause water utility managers concern, millions of people across the country have experienced extreme weather that brought cities to a standstill and left residents and businesses—including hospitals—without drinking water. All this points to the critical role water plant operators and technology upgrades play in ensuring water resiliency. Can communities reduce future unplanned downtime?   
Challenges
Even before the coronavirus, municipalities were operating with a shortage of treatment plant operators largely due to retirements occurring in an aging workforce, leaving many municipalities in need of immediate replacements or short-term transition plans. The Bureau of Labor Statistics estimated that 8.2% of existing water operators will need to be replaced annually between 2016 and 2026.
Without qualified individuals to ensure state and federal standards are met for drinking water and water resource recovery, communities run the risk of failing to provide an essential public health service to their residents and local businesses. 
A spring 2020 American Water Works Association (AWWA) survey asked: "What challenges to sustaining business operations is your organization anticipating due to COVID-19?" Of the utilities that responded, 75% indicated that "Absenteeism and the Continuity of Operations" was their number-one challenge, with impacts on field operations being second at 46%. 
The onset of COVID-19 increased and intensified the challenges faced by water utilities, and extreme weather is crippling these already-stressed systems. However, some solutions can be implemented to prevent unplanned downtime and ease these burdens.
Aging Infrastructure
Pumps play a critical role in water plants. In essence, they are used to inject water treatment chemicals, move water from one place to another, and provide added pressure that is sometimes needed to perform treatment functions. Unfortunately, America's pipes, pumps and plants used in water treatment systems are nearing the end of their life cycles.
Many water supply systems were designed and built decades ago, and old systems are susceptible to a variety of failures. Some need technological updates to keep pace with stricter pollutant standards that reflect our evolving scientific understanding of risk exposure. 
The American Society of Civil Engineers (ASCE) gave U.S. infrastructure an overall grade of D+ in the 2017 Infrastructure Report Card, and for good reason. The infrastructure is aging, deteriorating and holding communities back—the U.S. is relying on infrastructure built more than a century ago to meet the needs of a completely changed world. Regrettably, the 2021 report did not show drastic improvements with an overall grade of C-.
Effective and resilient water infrastructure is critical to public and environmental health and economic sectors worldwide. Investments in water utilities, which include supply systems for distributing drinking water, and water resource recovery and sewage treatment systems have not been keeping up with need. Drinking water distribution infrastructure is aging rapidly and encountering failures with increasing frequency.
This is challenging under normal circumstances but becomes mission-critical during a pandemic. These systems are further stretched to the point of breaking as evidenced during extreme weather events that are no longer "once in a century" occurrences.
Infrastructure Investment
Funding for infrastructure projects has always been challenging. This will only increase now with U.S. states and cities experiencing reduced tax revenue because of the pandemic. An article by global consulting firm Stantec titled "4 common water infrastructure problems and how to fund improvement initiatives" notes that the biggest challenge in addressing aging water infrastructure is securing funding for improvement initiatives.
Water and water resource recovery projects are notoriously difficult to fund compared to other infrastructure initiatives. One major reason is that these systems are much less visible compared to roads and bridges, which makes it harder to generate public support for improvement and maintenance.
In summer 2020, the Value of Water Campaign and the ASCE released a study that models the economic benefits of water infrastructure investment and the losses to the economy if current underinvestment trends continue. "The Economic Benefits of Investing in Water Infrastructure: How a Failure to Act Would Affect the U.S. Economic Recovery" shows investment in water would reinvigorate the economy, create jobs, raise wages and protect public health.
In 2019, the total capital spending on water infrastructure at the local, state and federal levels was approximately $48 billion, which represents only 37% of the total capital need of $129 billion—an $81 billion gap. If funding needs and infrastructure investment trends continue, the annual gap will grow to $136 billion by 2039. Over 20 years, those annual estimates add up to a cumulative capital investment gap of $2.2 trillion, or nearly $6,000 for every adult and child expected to be living in the U.S. in 2039.
The Biden administration plans to address the infrastructure issues and has proposed a $2 trillion plan that includes spending options to shore up America's built and natural infrastructure: drinking water systems, sewage treatment, wetlands restoration, levee repairs, irrigation improvements, flood protection and cleanup of abandoned oil and gas wells. If passed by Congress, this will certainly help close this investment gap and raise the ASCE infrastructure grade—but most importantly, it will improve urban and rural infrastructure.
In the meantime, to help address the staffing issue, respond to emergencies and avoid unanticipated risks, and reduce costs, forward-thinking municipalities—large and small—are incorporating state-of-the-art digital technology. These innovations can drive economic and environmental improvements and ensure continuity in service when staff is working remotely—or fewer staff members are working—like during the pandemic.
Remote Monitoring
The need to reduce costs associated with support maintenance of the aging infrastructure is increasing the adoption of smart water management technology, including remote monitoring. Implementing smart technology enables utilities to have better decision-making and be more proactive rather than reactive.
Municipalities modernizing their networks have started to include pressure sensors across piping and pumps, and sometimes even retrofit sensors onto existing infrastructure. The sensors detect pressure spikes, which may indicate blockages and lead to increased potential for leakage. Sensors detect leaks that help in scheduling timely maintenance and avoiding the risk of malfunction and flooding of the water infrastructure. This ensures quality water with no wastage.
If the system determines that pressures are high enough to potentially cause a leak, it sends an alarm out to maintenance crews. Conversely, if the system detects a pressure drop outside tolerances, this may indicate a pipe failure, and an alert will signal the right people. Sophisticated alarm software will send real-time condition reports, not just a generic alert, so that crews can adjust their actions based on real information as a situation unfolds.
By leveraging the internet of things (IoT) to connect municipal assets such as smart meters, water quality sensors and network pressure sensors, municipalities can collect data in a cloud-based platform. Software then analyzes and reports on various aspects of utility and facility operations, sending that information to the appropriate people in the workforce anytime it is needed, anywhere they are, including working from home.
A recent report by Bluefield Research, "Focus Report, Water Industry 4.0: U.S. & Canada Digital Water Market Forecast, 2019-2030," presents an analysis of the U.S. and Canadian digital water market. This report cites that annual capital expenditures for digital water solutions will rise from $5.4 billion in 2019 to $10.8 billion in 2030, setting the stage for more advanced monitoring and management of critical infrastructure. Under increased and unprecedented pressure to do more with less, and to find new means of paying for infrastructure, water owners and operators recognize that it is essential to understand and optimize the capacity of their assets.
One way they can do this is by using remote monitoring software, which allows fewer people to monitor many more assets using devices that people already have, such as smartphones and tablets.
Uninterrupted remote availability is essential to ensure that systems can be continuously monitored, even without staff on-site or with few people working at the facility.
The benefits of using a remote monitoring software system via a mobile app include:
Streamlining decision-making. Push notifications let users quickly see what is wrong, send an acknowledgment, and monitor alarm condition changes in real time, right from a smartphone.
Promoting team problem-solving. Chat helps the entire team converse, brainstorm and share solutions on the fly from wherever they are—whether in the plant, at home or on the road.
Working more efficiently. Team visibility shows who has seen an alarm, as well as who has acknowledged it, reducing guesswork and redundant responses.
Supporting multiple communication channels. This ensures resiliency through voice notification and SMS messaging in the event of internet connectivity issues.
The roles essential workers and organizations such as utilities play in communities have never been clearer than throughout the pandemic or during the extreme weather phenomena. Many people take water and water resource recovery for granted, but we have seen what happens when water quality is compromised or when systems are not updated to address climate change.
Ensuring uninterrupted services and clean water is vital. One way for utilities to reduce costs and increase response times and operational efficiency is by implementing innovative technology, such as remote alarm notification software.
References
1. www.gao.gov/assets/690/689621.pdf (accessed Dec. 2, 2020).
2. Swallow, Kristina, "Future-proofing infrastructure often means going back to basics," McKinsey & Company, Jan. 14, 2019.
3. www.wsp.com/en-US/services/water-infrastructure (accessed May 18, 2020).
Issue