The Second in a 6-Part Webinar Series for 2016
This is an Archived Event
With more focus on energy efficiency these days, owners will rely on pump experts to assist in the determination of efficient pumping solutions. For variable flow systems this poses some challenges when single and parallel connected variable speed pumps are evaluated. This webinar will help to answer questions like: "How many pumps should our system use?" and "How should we sequence (stage) on additional pumps?"
Participants will receive a certificate to submit for CEU credits!
An updated version of this webinar may be found here, and get more information about the rest of the series here!
SPEAKER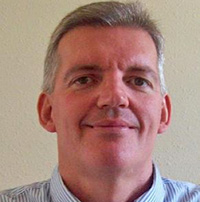 Reece Robinson
Senior Technical Training Specialist
Grundfos Pumps Corporation
Reece Robinson has a bachelor of science degree in mechanical engineering from California State University Fresno. He has more than 16 years experience providing variable speed pumping solutions and energy analysis for commercial, municipal and industrial applications.
SPONSORED BY: