The professional training staff at Grundfos bring this informative, educational event that will provide all the ins and outs of working with seals. Improve your reliability and costs, and benefit from maintenance information. Don't miss it!
SPEAKER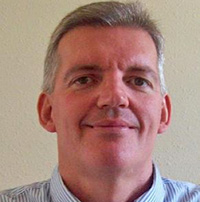 Reece Robinson
Senior Technical Training Specialist
Grundfos Pumps Corporation
Reece Robinson has a bachelor of science degree in mechanical engineering from California State University Fresno. He has more than 16 years experience providing variable speed pumping solutions and energy analysis for commercial, municipal and industrial applications.