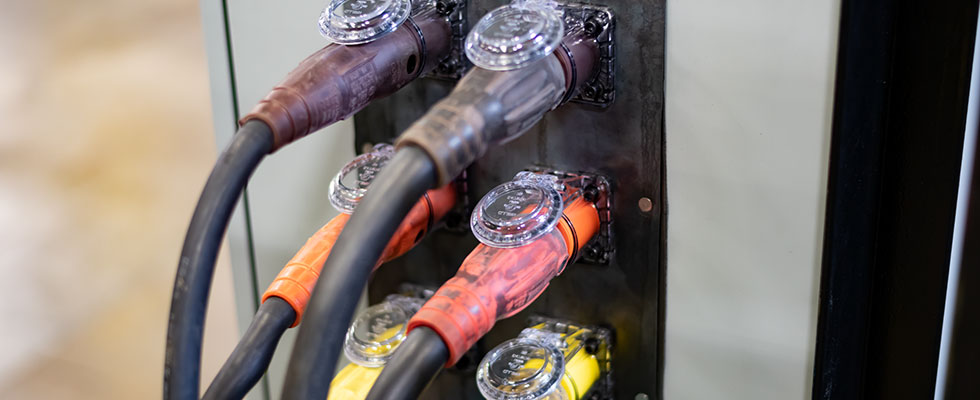 The adaptability in variable frequency drives allows for ease of use in several industries.
If optimizing pumping systems for peak performance in any application—especially rugged and temporary ones—is important to a user's business, there is good news when it comes to variable frequency drives (VFDs). Once considered only viable for permanent, fixed pumping applications, VFDs continue to make advancements and evolve to serve the needs of more industries—including those that use temporary applications.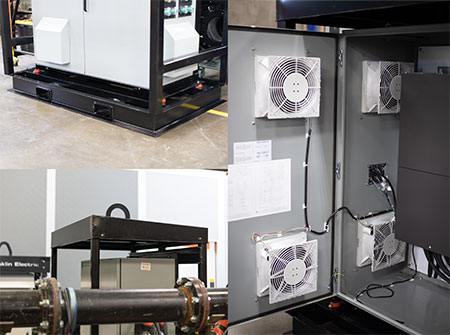 VFDs have always offered benefits in terms of soft equipment starts and smooth operation for electric-driven pump packages. In surface applications, the speed control options offered through a VFD give users more flexibility to cover more of the pump curve for an improvement in performance over across-the-line and soft starters. Now, users benefit from even more VFD features, including enhanced durability, easy-to-program interfaces and smarter communication protocols.
These advancements in VFD design also make them more portable and easier to set up. For users, this means more streamlined operations, enhanced energy efficiencies, rugged equipment that can deliver time and cost savings and long-term performance. Consider how these recent VFD innovations can apply to almost any surface pumping application need.
Rugged Packages That Withstand Transport & Jobsite Conditions
Moving water takes power. For large pumping systems, this has historically translated to VFDs being engineered to be permanently affixed to a structure. Now users have different needs, including pumping system applications that require VFDs capable of delivering significant power while having the mobility to address jobsite needs. Past VFD designs were sized to minimize footprint, assuming the drive would remain in favorable conditions and in one place. For mobile VFDs, however, different factors take priority to ensure that the system will be portable yet durable under harsher conditions.
One thing to look for is an upsized drive to minimize nuisance trips due to the VFD exceeding its temperature rating inside the enclosure. Similarly, upgraded fan capabilities ensure higher airflow through the enclosure so the VFD maintains a safe internal temperature, even in areas with high ambient temperatures.
Mobile VFDs must also be packaged with jobsite portability in mind. The VFD enclosure should be a robust, heavy-duty design capable of withstanding the abuse that equipment endures traveling to and across jobsites. Users will want to look for mobility features, including a lift point and fork pockets, for maximum portability. The packaging should also protect the drive.
A roof can help protect VFDs from the worst of weather, be it sun or rain, and a sturdy frame can protect the panel from accidental damage on the jobsite.
Interfaces for Faster Setup & Operation
In the past, VFDs paired with an electric-driven pump package could only be set up and operated by users with advanced technical training and experience. In contrast, their diesel-driven counterparts were easy to set up and use with auto modes that simplified operation with floats and transducers for better control. Now, select VFDs have evolved to accommodate today's much-needed plug-and-play demands, overcoming any knowledge barriers to get pumps operational in no time. These VFDs feature smart setup interfaces that are intuitive to use. The VFDs use display screens with color graphics, much like an app found on a tablet or phone. This allows VFDs to recreate the experience diesel engine users are used to. The simple-to-operate touch screens handle all aspects of startup and operation from a streamlined central hub with easy-to-navigate screen prompts. They also allow for simple monitoring without the need for complex keypad setup and programming. These control interfaces allow users to spend less time commissioning and programming the drive and more time up and operational.
Certified Safe Operation
VFDs were long considered to have been fixed-installation equipment. VFDs built with rugged mounting-frame designs have overcome this drawback. Yet, they still must do so safely for the user, since electricity can inherently be more dangerous if not handled correctly. When selecting a VFD or a VFD-supported package, look for safety ratings, such as The Underwriters Library (UL) Certification. UL independently tests equipment under various use situations. To earn UL Certification, a manufacturer must prove a product meets nationally recognized safety and sustainability standards. This includes being free from a reasonably foreseeable risk of fire or electric shock, even with equipment that is set up and moved repeatedly.
Smarter Packaged Systems
One of the benefits VFDs have always offered is overall pump system optimization. VFDs vary the speed of the motor and pump based on demand, helping to optimize an entire operation's pump and energy usage. Single-source solutions for VFD, pump and motor assemblies push these optimization benefits even further. These packaged systems are designed and built together, helping them work more effectively and efficiently. They deliver advanced speed controls and soft-start functionality that maximize a pumping system's performance and mitigate maintenance costs throughout the package system's life span. Increased efficiency is engineered into the entire system. This benefits the user in terms of energy cost savings, ease of installation and streamlined maintenance.
What's Next?
From a product design standpoint, manufacturers are constantly looking for ways to improve the user experience with VFDs while delivering optimal performance. However, ease of fuse will always remain a key factor and litmus test for determining the viability of any new idea. After all, users will not adopt a new technology or design if they cannot figure out how to use it.
Issue