In the coastal city of Salalah, Oman, the valves supply consistent service throughout the city's tourism season.
Salalah is a coastal city in Oman, about 1,500 kilometers (km) south of Dubai. A desalination plant supplies the city with up to 30 million gallons of water a day. A 105-km transmission line carries the water to reservoirs that supply the city's residents.
Salalah has an average population of 200,000, but that number significantly increases during the temperate summers as tourists flock to the city. The growing water demand from the city's tourism industry and urban expansion required a combined reservoir holding of 180,000 cubic meters. This meant additional transmission pipelines and a booster station.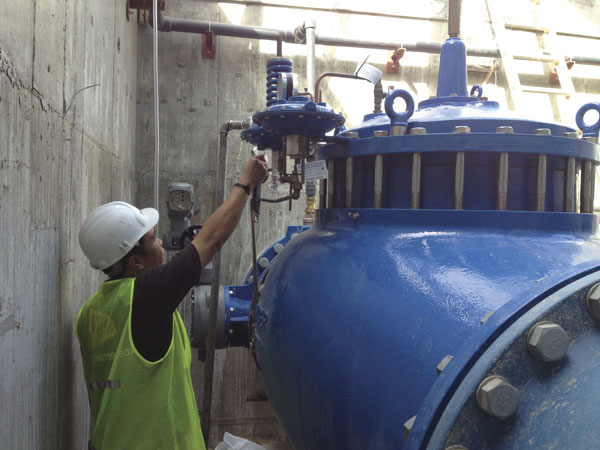 The altitude valves respond immediately to changes in reservoir levels. (Images courtesy of Singer Valves)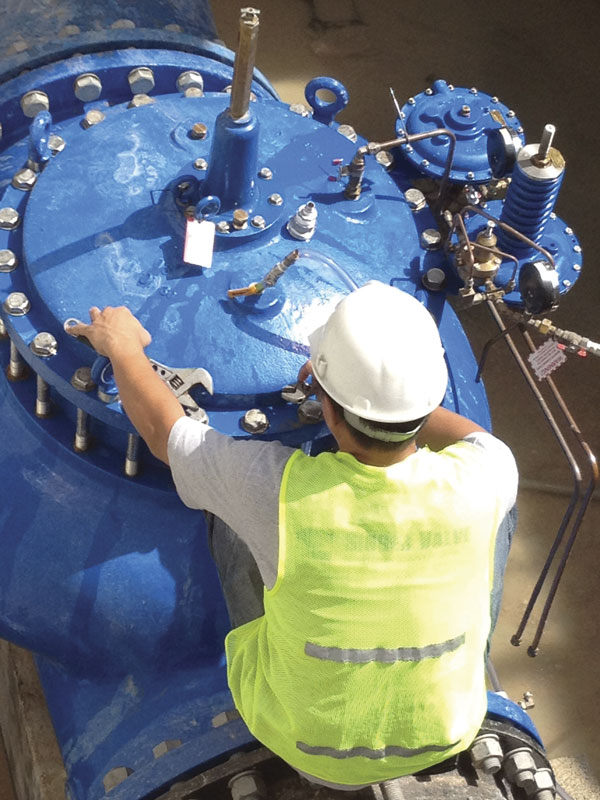 The valves ranged in size from 300 to 800 millimeters in diameter.
City officials first considered installing float control valves on the reservoirs. However, because of the large sizes required, the float valves would have been too slow to respond to changing conditions. Instead, 12 altitude valves were installed on the inlet line to the reservoirs.
Advantages
The valves were housed in chambers that would make them easier to install and maintain at ground level. The altitude valves, ranging in size from 300 to 800 millimeters, would have an immediate response to flow levels with positive shutoff and no overflows.
The altitude valves maintain preset maximum water levels at the reservoir and function as two-position control valves, either fully open or fully closed. This allows normal forward flow to fill the reservoir to the maximum level and then closes at the set point. The valves reopen to refill the tank once the level drops to a fixed distance below the high water level. The city can adjust the high water level to change refill levels.
Installation
On-site technicians were able to commission and install the valves in two days. During installation, technicians did not know the water pressure and were surprised by the large size of the tanks. They connected a rubber hose to the altitude valve's sensing line and used it as if it were the tank level. With the hose in hand, another technician stood on the scaffolding and made a mark on the reservoir outside wall where they needed the valve to close. The rubber hose was filled with water, and as it rose and fell, the technicians were able to set the static water level.
The valve type also had to be changed on site to ensure that the reservoir was filled immediately as the water drop was sensed.
All of the valves have a 316 stainless steel seat and 18/8 stainless steel fasteners. Resistant coatings were used internally and externally, approved for safe use with potable water.
Issue