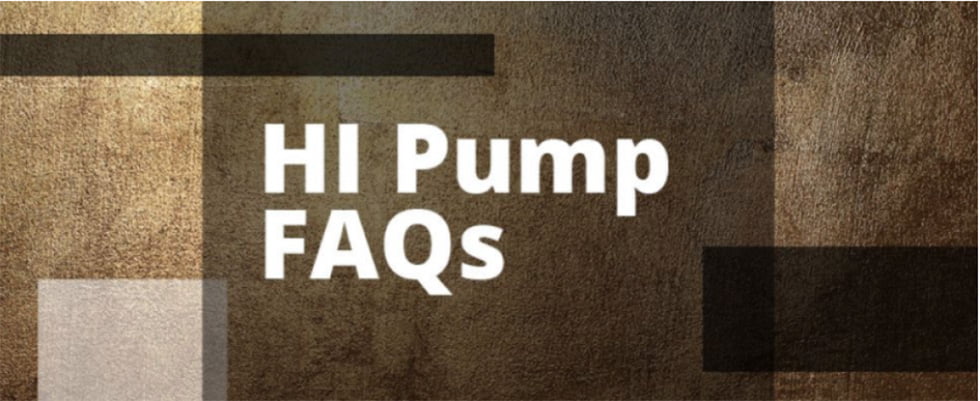 Wastewater transports suspended waste material from domestic or industrial sources.
Do wastewater pumps have a specific design definition?
Wastewater is a description of water that is contaminated with microbiological, organic and inorganic compounds and is not safe for human consumption. Wastewater transports suspended waste material from domestic or industrial sources. Although it is not a formal definition, a wastewater pump is designed to convey this wastewater, including the suspended waste material, to a treatment facility or the next stage of a treatment process.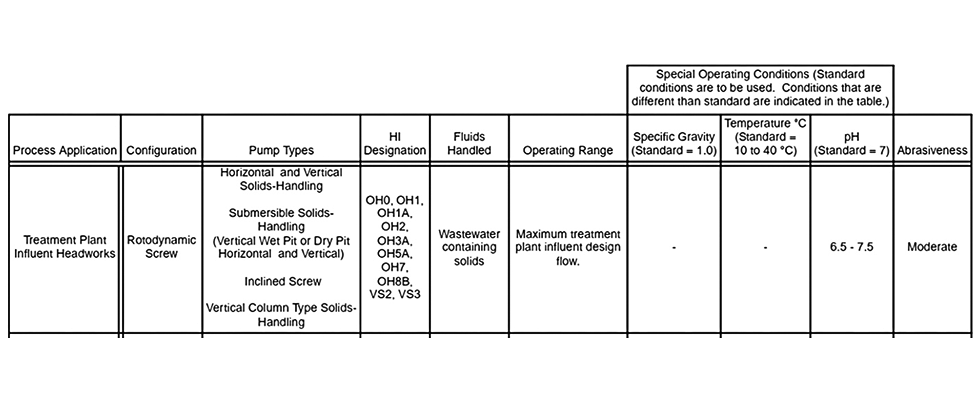 The wastewater transported to the process plant can be different in concentration of solids and viscosity and could have vastly different hydraulic requirements compared to pumps within specific treatment processes. As we look at the two examples below, it will become apparent why different designs are used to meet application needs and why there is not a common wastewater pump design.
Application example 1 is the influent headworks to a wastewater treatment plant. From reviewing the application table, we can see the fluid handled is wastewater containing solids and the operating range needs to meet the full treatment plant design. This lends the applications to solids-handling rotodynamic pump types for solids passage and high flow rate.

Application example 2 is the sludge thickener applications, which have 5% to 9% solids concentration and a lower and tighter flow range of 200 to 300 gallons per minute (gpm) compared to the influent headworks.
Due to the sludge content, thickness and viscosity in this process application, it is often advantageous or required to use a positive displacement pump type, such as progressing cavity, rotary lobe or horizontal piston types. Some rotodynamic types are listed, but their use will be limited by the sludge concentration.
Reviewing these two wastewater pump examples provides context to why there cannot be a singular design definition for wastewater pumps, and it illustrates the many pump design variations used for wastewater.
For more information on wastewater pumps, refer to HI's Pump Application Guidebook for Wastewater Treatment Plant Pumps, at pumps.org.
Issue