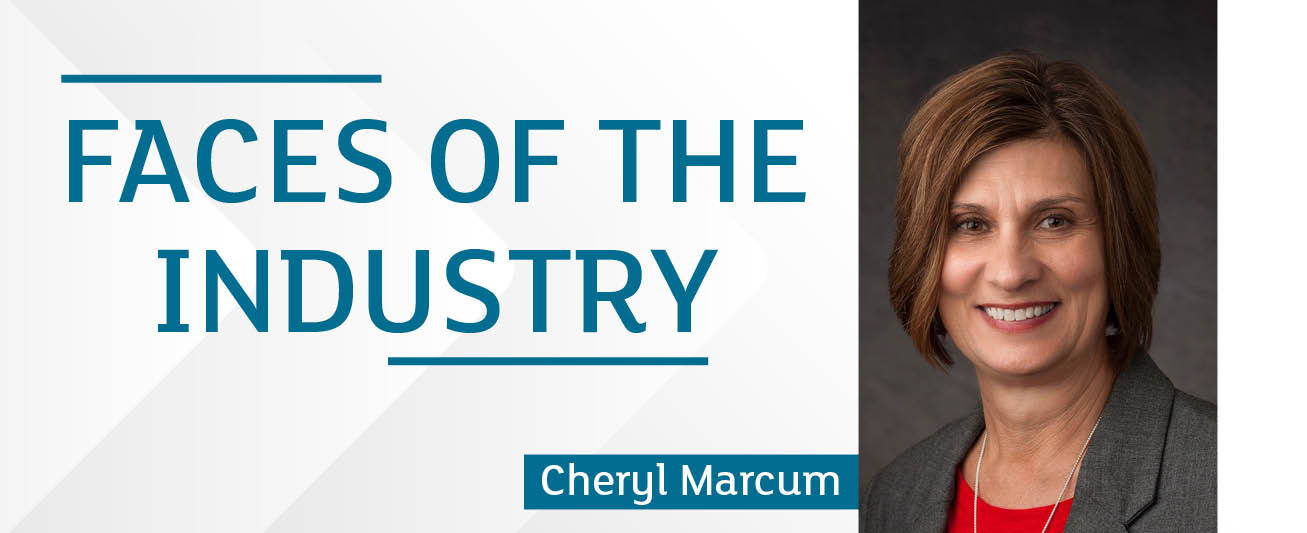 Nidec's Cheryl Marcum got her start in dealing with the supply chain discipline early.
Nidec Motor Corporation's Cheryl Marcum got her start in dealing with the supply chain discipline early. In college as a marketing major, a new specialization was launched called "purchasing," and Marcum jumped on board. There would be companies seeking graduates in the purchasing field, and Marcum had a leg up on her fellow graduates.
Today, Marcum is the vice president of marketing for Nidec Commercial/Industrial Motors Americas. She started her career after college with Westinghouse and says she has always worked in heavy industrials with numerous job duties. She later moved onto Emerson Electric in a master scheduling role, before transitioning back to marketing and learning eBusiness. That role took her to Emerson Motor Company. She was part of Emerson/US Motors when Nidec acquired the brand in 2010 and eventually moved into her current role. Marcum answered some questions for Pumps & Systems.
What is your favorite part of the job?
By far, working with my team on projects and programs that drive our customers' success is the best part of the job. Being able to provide guidance and then watch team members, especially those new to the role, apply their knowledge and creativity to the challenges we and our customers all face in this business is truly rewarding. I am amazed at the level of enthusiasm and skill that each and every individual brings to their job each day. Working in the electric motor industry, which provides products and services that are extremely valuable to our society, makes me proud to describe what we do every day to people outside this business. Another enjoyable aspect of the job is the intelligence of the people I work with—despite having been in the industry for some years now, I learn something new every day.
What is the most challenging part of your job?
Clearly, the last few years have presented challenges in every job, not to mention our lives, that most of us have never encountered before. The level and pace of change that we are seeing in the business environment—inflation, supply chain, labor shortages, remote work—as well as in our society, is unprecedented. Making decisions, providing guidance and managing multiple conflicting priorities can be overwhelming. Remaining positive and focused on solutions to the issues is key to keeping our teams motivated and continuing to drive success for our customers and for our business. I encourage my team to "start with yes and work backward" to any difficult request. Saying yes and delivering on the request is very rewarding.      
What are some of your long-term career goals?
At this point in my career, I am fortunate to be in a position where I make decisions that influence business outcomes, which is what I have always wanted to do. As with everything that I have done in both business and my personal life, my goal is to make changes that leave things better than I found them. Sometimes I succeed, and other times, not so much, and those failures are the most valuable lessons I've learned. My goal is to mentor and prepare others in this business to take on leadership roles in my organization and in the electric motor industry. I believe it is key to develop people who have a good understanding of business models and processes, finance, technology and the importance of relationship building across the course of their career.
What is your advice for college students or young professionals new to the industry?
Take advantage of opportunities to participate in cross-functional projects outside of your normal scope. This provides you knowledge about other areas of the business that you might not otherwise learn about.
Regardless of whether or not you are a subject matter expert in a given area, having high level knowledge or exposure to other functions and processes is invaluable. Engage and participate in industry organizations. Look to be a part of the next new thing that is evolving in your industry—that is a potential future opportunity for revenue, acquisition, another career, etc.
And finally, build relationships both inside and outside of your department, company and industry.
It is amazing how past experiences and acquaintances converge, evolve and manifest into our future life. And
in the end, sometimes it just helps to be lucky!
Issue