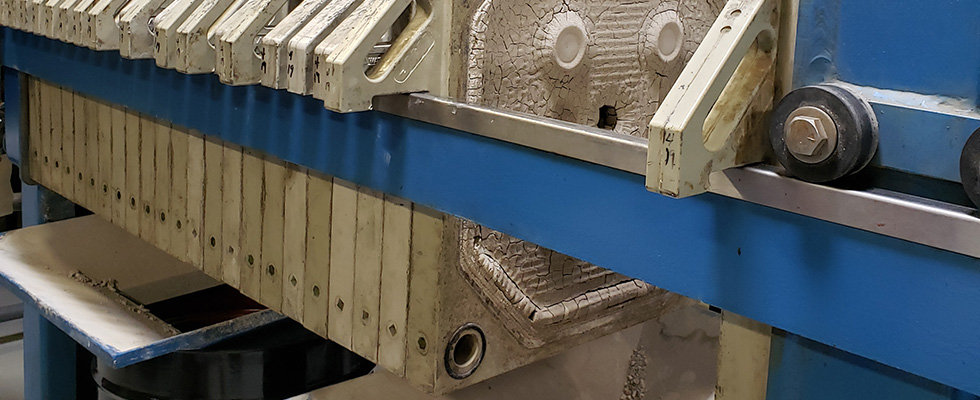 Understand basics, best practices and potential risks on process to separate solids from wastewater.
A filter press separates solids from various types of waste fluids and by-products created in a variety of industrial applications—typically in food, chemical, mining, edible oils, pigments and dyes and pharmaceutical industries.
The fluids processed through a filter press are often viscous sludge or slurries. They can be abrasive and chemically aggressive in nature.
Once processed, the trapped solids, referred to as a "cake," remain in the filter press. The cake can be reused in some processes or sold off for further processing. 
In many applications, the major advantage of the filter press process is that it minimizes the disposal costs tied to wet slurry. Because disposal costs are commonly based on the resulting cake weight, filter press operators strive to eliminate as much moisture as possible.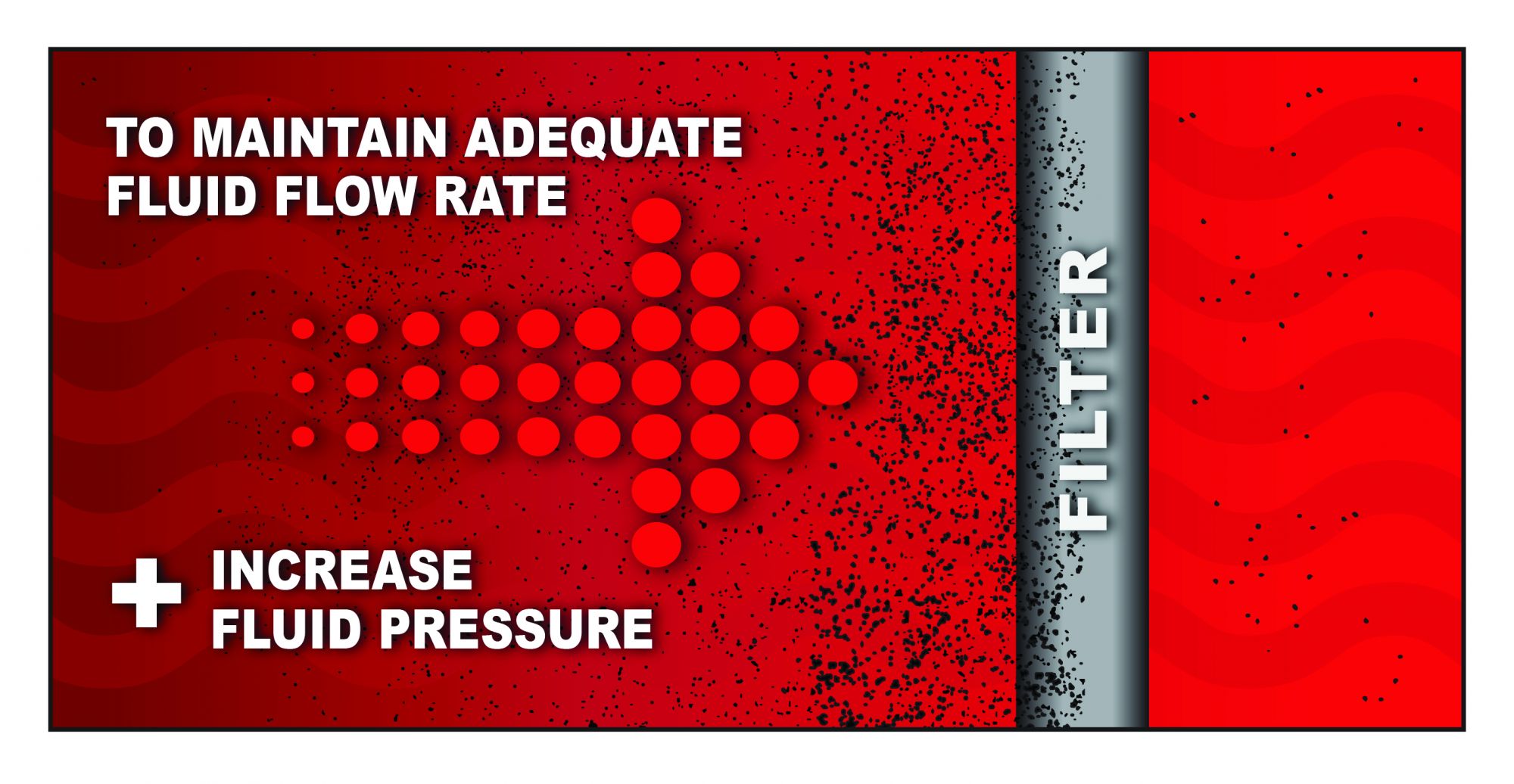 How Does a Filter Press Work?
Fluid is pumped through a filter press that contains a series of filters to trap particles. As fluid passes through the press, the flow gets more and more constricted. Meanwhile, solids collect on the surface of the filters. 
Because the filter continues to trap solids over time, the fluid pressure must be gradually increased to maintain adequate filtration flow rates.
As a result, the pump processing the fluid must be stopped periodically so the filters can be cleaned.
What Pumping Issues Occur?
Because filter press applications often involve corrosive or chemically aggressive fluids, safety and reliability are of the upmost importance.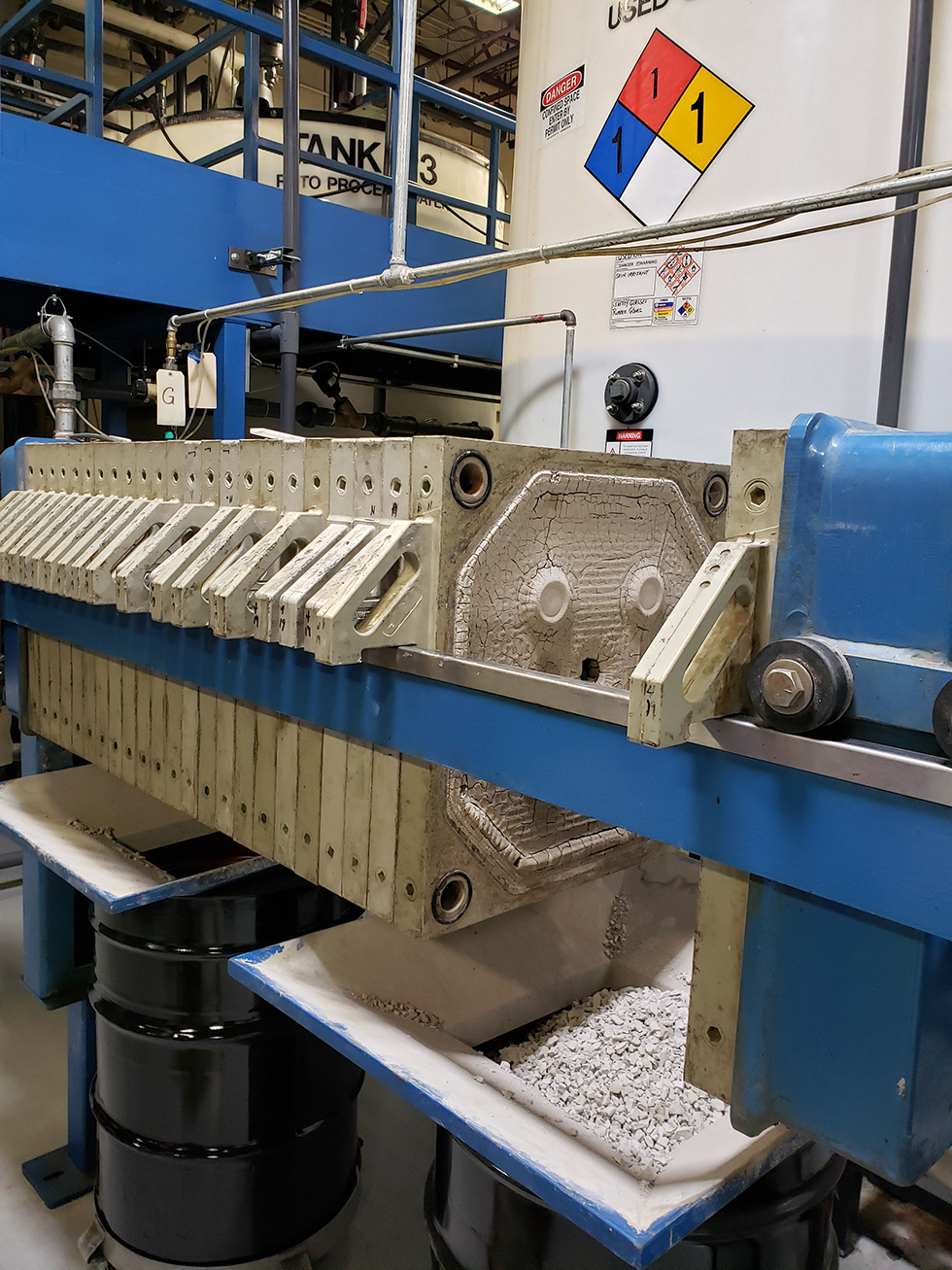 The abrasive nature of certain fluids can lead to downtime; so, it is important to select the right materials to ensure all system components are suitable for the application.
Sometimes working with familiar pumps does not yield the best results. Single-stage centrifugal pumps are one of the most widely used pumps in the industry. They are often used in filter press applications but can be prone to leaks and can be energy intensive. Their efficiency is dependent on the flow speed, which is variable given how backpressure arises as the filter cake forms. 
Progressive cavity pumps can handle highly viscous fluids such as sludge. But they need costly maintenance if they are run dry and can wear prematurely when processing abrasive applications. As a positive displacement pump, progressive cavity pumps need pressure relief valves to prevent excess pressure buildup, which can cause damage and safety issues if not handled properly. Or, they need to be installed with additional instrumentation and expensive control systems to prevent over-pressurized conditions.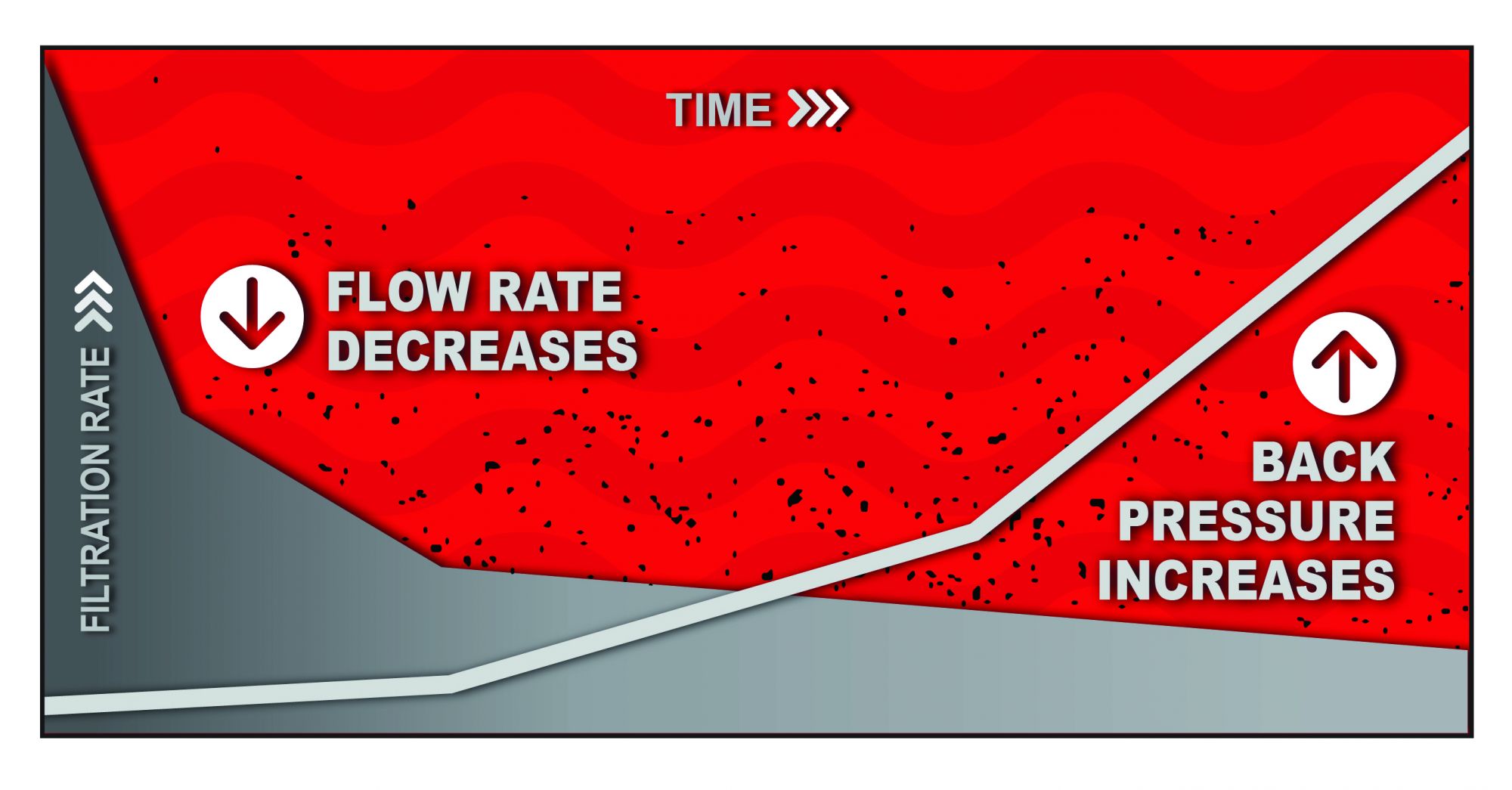 AODD Pumps
Air operated double diaphragm (AODD) pumps may be able to avoid filter press application concerns. Some of the benefits of AODD pumps include: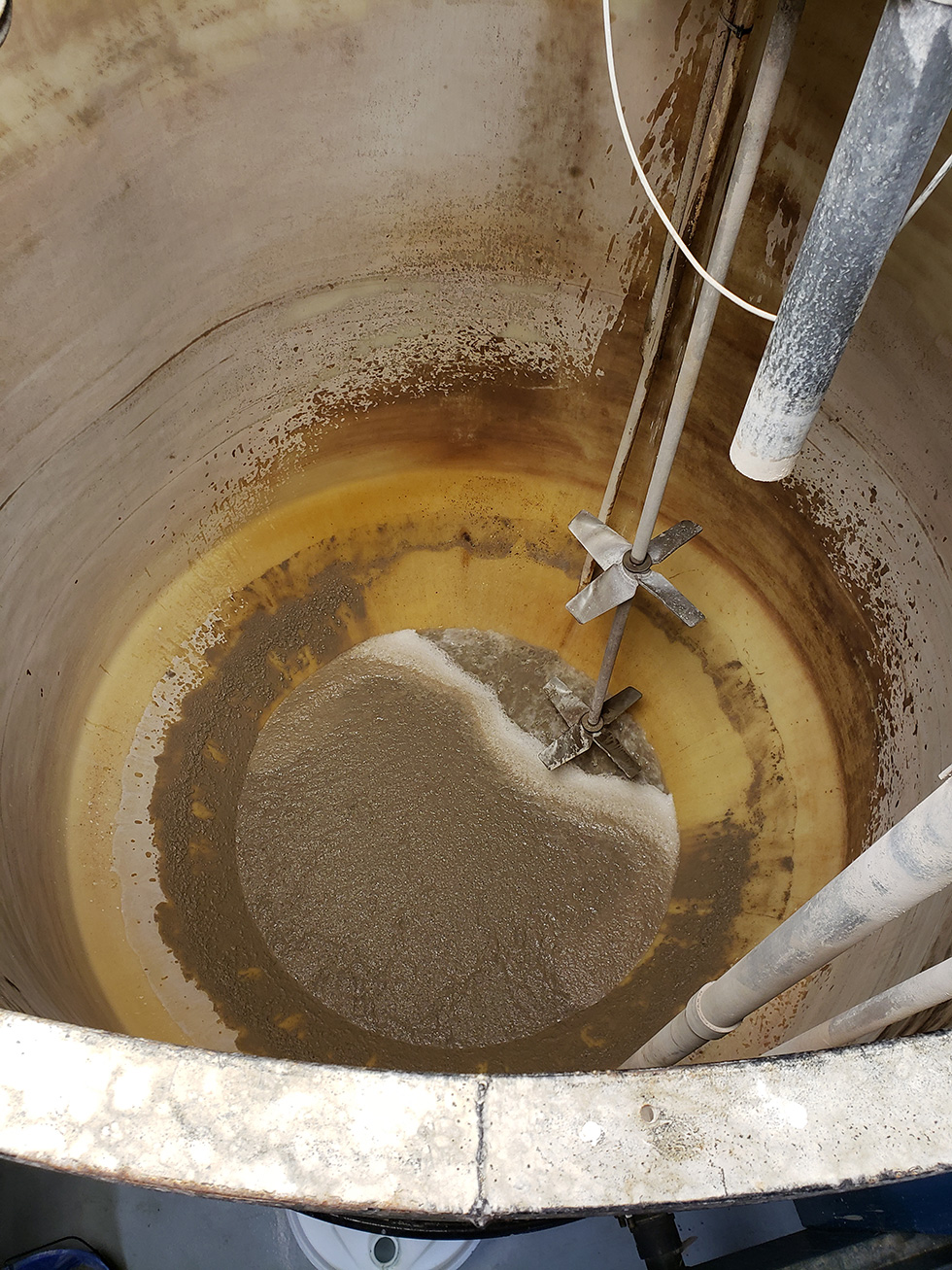 They can stall without the need for controls and without consuming energy.
They can run dry without damage.
They can pass solids and handle abrasives, which minimizes downtime.
They can be controlled through pressure regulation, allowing for simple installation and operation.
Additionally, filter presses often use air to control the hydraulic systems required to open and close the press, to press more filtrate from filters (through specialized pneumatic filters bladders) and for the blowdown sequence (needed to flush remaining filtrate from the filter press). 
Using an AODD pump can eliminate the need to run electricity to the press, which facilitates operation, minimizes installation costs and increases safety. 
AODD Pump Selection
AODD pumps can be ordered with components that have a high degree of chemical compatibility. Materials such as stainless steel, polypropylene and conductive polyvinylidene fluoride (CPVDF) are intended to be used in the most aggressive chemical transfer applications.
AODD pumps can be outfitted with diaphragms, balls and seats for abrasive applications, or with long-life polytetrafluoroethylene (PTFE) diaphragms. 
A 2:1 diaphragm pump can be used in parallel with conventional AODDs to achieve higher pressures (up to 200 pounds per square inch [psi]). This pump pairing will extend filter press run times and further dewater filter cakes.
When selecting an AODD pump, look for reliable and efficient air motor technology. This can cut downtime and reduce energy costs.
Consider an AODD pump with an integrated cycle counting sensor that can be wired into a plant control alarm. This will alert personnel when the pump has stalled, allowing for minimal filter press downtime. 
Diaphragm pumps also can be equipped with integrated sensors that alert maintenance personnel of the need to perform a diaphragm change should it rupture, and to stop the pump from running as needed. 
Fluid power products can further maximize efficiency.
Filters and regulators (FRLs) are typically installed in the airline before connecting the diaphragm pump. These FRLs ensure that the diaphragm pump is operating at optimal pressure while protecting it from airline contaminants and moisture. 
Point of use filtration is critical. Moisture and contaminants are absorbed in the air supply as it travels from the main compressor filter to where the equipment operates.