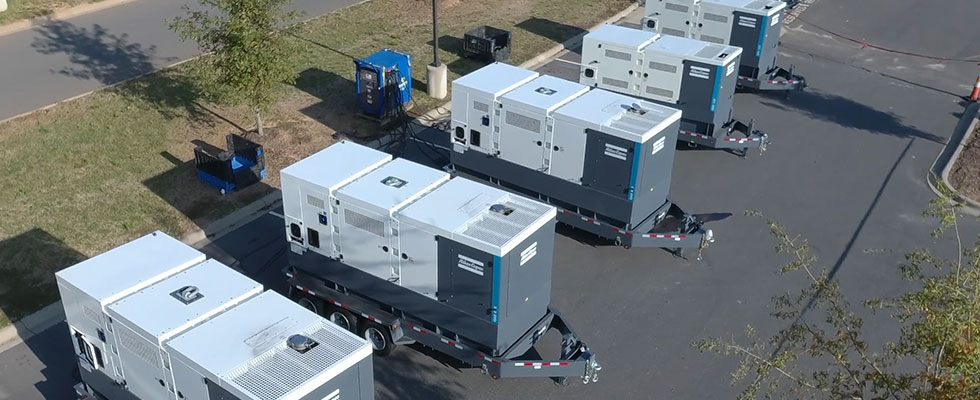 Preventing power loss is essential to operational efficiency.
What is a load bank? A load bank is a piece of equipment used to simulate an electrical load, giving users the ability to test an electric power source—such as a generator—without connecting it to its normal operating load.
Now that it has been established what a load bank can do, why is using one important? It starts with why an alternative power source is important. Few businesses can survive a power outage. These days, with weather that is particularly severe and unpredictable, (or in some cases, predictably dangerous but unavoidable), protection against power loss is essential. Whether a small retail business, a huge manufacturing facility or a data facility that is running millions of dollars' worth of computer equipment, just a short time without power can cause users debilitating financial losses and result in irreparable damage to operations.
When using alternative power sources in order to eliminate power-loss downtime, proper load bank testing is critical. Doing so ensures that a user's facility, systems and equipment, when in need of an emergency power source, will have access to that power quickly, safely and reliably. Load banking helps users detect problems stemming from faulty designs, improper settings and defective or damaged equipment, validating the performance of all equipment and identifying any potential issues. By performing rigorous testing with load banks on site, users can minimize the likelihood of downtime or damage and save their operation from financial losses.
A Power Loss Is Expensive
According to a 2019 study by BloomEnergy, "frequent power outages are becoming an unfortunate norm for U.S. businesses. One in four companies experience a power outage at least once a month. These outages are not mild inconveniences: the costs are quickly rising to be board room-level issues. For large companies, the cost of an outage can escalate into the millions of dollars per hour of downtime, while the cost of a U.S. data center outage has grown to $8,851 per minute. As extreme weather events integrate into the nation's DNA, energy challenges and power supply disruptions are becoming more and more common. Hurricanes, heat waves, wildfires and storms are impacting the bottom line for companies across the U.S."
Right now, a user may be thinking, "Okay, I get that I need to protect my business from an unexpected power loss, but why do I need a load bank? Why can't I just use the power grid?" Well, there is a good reason for not doing that. Because the power from the grid is often dispersed, random and unpredictable, assessing the grid for testing load provides no guarantee that the load users will receive is stable and controlled. Without an accurate load, users will not be able to ensure operational reliability.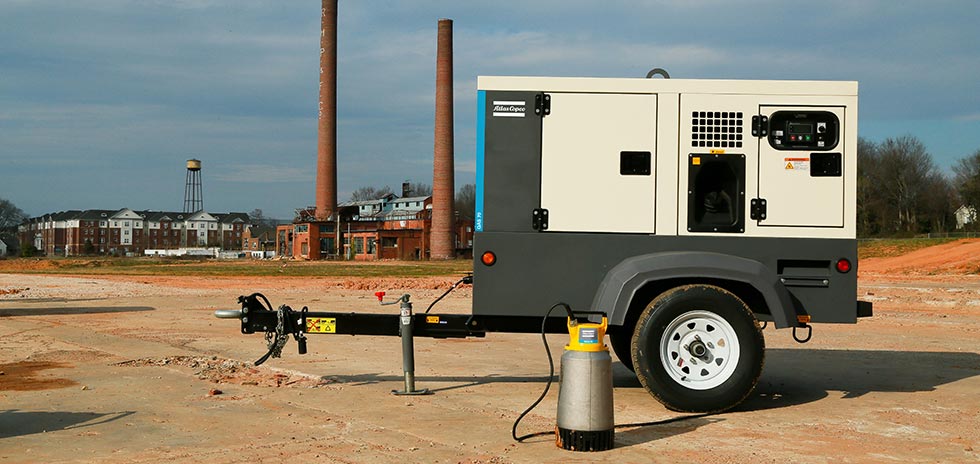 Unlike the grid, load banks provide a precise, controllable load so users can test their systems at peak capacities. When users put equipment under a designed load, they are better able to identify possible faults, correct them and validate the reliability of their equipment at maximum design loads.
Another reason? Compliance. Standards organizations, including the National Fire Protection Association (NFPA), the American National Standards Institute (ANSI)/National Electrical Testing Association (NETA) Standard for Maintenance Testing Specifications for Electrical Power Equipment and Systems, and the Joint Commission on Accreditation of Healthcare Organizations, impose mandates for load testing.
How a Load Bank Works
During testing, calibration or verification procedures, a load bank is connected to the output of a power source, such as an electric generator, battery, servo amplifier or photovoltaic system, in place of its usual load. The load bank then presents the power source with electrical characteristics similar to its standard operating load, while outputting the power that it would normally use. These critical pieces of equipment can be either permanently installed at a facility to be connected to a power source when needed, or on a trailer so that it can be used for testing power sources, such as standby generators and batteries.
One of the most common types is the portable load bank. Using portable load banks, because they are lightweight, compact, convenient and reliable, give users the ability to streamline load testing in a variety of applications. Portable load banks are also built to travel. As a result, they can service remote locations (which is often where generator power is needed), can provide power when the grid is unavailable and be transported readily from one testing site to another. There are three common types of load banks: resistive, inductive and capacitive.
Resistive load bank:
Provides equivalent loading for both generators and prime movers. That is, for each kilowatt, or horsepower, of load applied to the generator by the load bank, an equal amount of load is applied to the prime mover by the generator. This type of load bank is used for testing turbines, switchgear, rotary uninterruptible power supply (UPS), generators and UPS systems.
Inductive load bank:
Used to simulate mixed commercial loads consisting of lighting, heating, motors, transformers, etc. This type of load bank is used to evaluate the performance of generators, voltage regulators, load tap changers, conductors, switchgear and other equipment.
Capacitor load bank:
Generates loads that simulate certain electronic or non-linear loads typical of telecommunications, computer or UPS industries. Typically, facilities require motor-driven devices, transformers and capacitors.
Issue