Adoption of the IIoT will affect a broad range of market segments, including mining.
The Industrial Internet of Things (IIoT) is a growing trend across all major industries and has significant implications for the global economy. Companies have begun to realize the importance of IIoT in day-to-day activities and operations. They understand that adopting these technologies will help them develop new operational capabilities, get more accurate information and improve their bottom lines. Operational efficiency is one of the key attractions of IIoT, and early adopters are focused on these benefits. Incorporating IIoT also can generate more data, and translating that data into information and knowledge can help improve system functions and yield new insights into operations.
Impact on the Pump Industry
The pump industry is incrementally moving to the next level to overcome current manufacturing and operational challenges. Adoption of innovative technologies and emerging global megatrends will change the way the industry operates in the future.
The advent of IIoT is shaking things up in the global pump industry. Connecting components to the Internet of Things (IoT) can turn traditional pumps into "smart" pumps, which are able to deliver diagnostic data directly into the hands of original equipment manufacturers (OEMs) and end users. In the current scenario, however, only around 2 percent of suppliers offer IoT services to help users effectively analyze and monitor pumps.
Some estimate that 30 percent of abrupt pump failures in extreme working conditions result in significant downtime, which equates to a decrease in end user productivity by up to 20 percent.
The deployment of IIoT and Industry 4.0 is expected to increase operational efficiency by up to 45 percent and provide a fairly quick return on investment (ROI) for manufacturers. During the last several years, only a few pump manufacturers have embraced the IIoT concept. Still, adoption is expected to increase in the short- to mid-term future.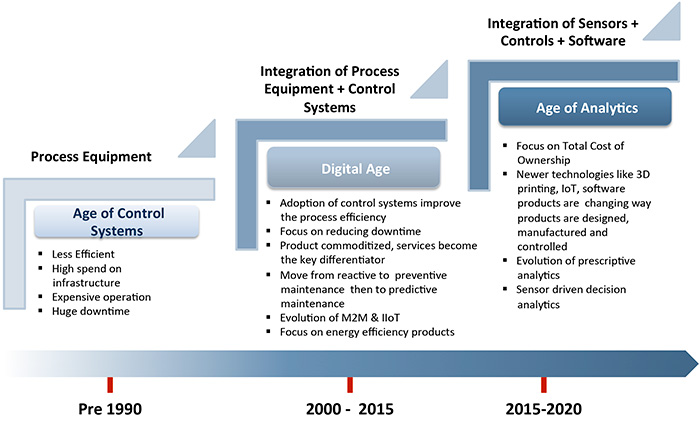 Figure 1. The changing industrial landscape (Courtesy of Frost & Sullivan)
Global Mining Slowdown
The global mining industry is an important component in the global economy, but it is at a crossroads. Across the globe, the productivity of mining and mineral extraction has declined by 20 percent over the past seven years, despite the push for increased output.
Industry growth is expected to be slow because of adverse global trends such as slowing economies, skilled-labor shortages and falling commodity prices. Companies facing these challenges are looking for every opportunity to improve their performance. They are more willing to depart from traditional operational approaches to achieve positive outcomes in the marketplace, creating more emphasis on minimizing equipment downtime, controlling costs and improving safety. They are more focused on future growth through expanded production, without losing sight of operational efficiency and cost optimization.
The Silver Bullet
IoT can allow mine operators to unlock the benefits of information technology products and services. IoT is changing the mining industry by making it safer, more efficient and more automated. It is making jobs more high-tech, allowing more people to work remotely.
Remote sites use a wide range of complex equipment, and monitoring equipment health and performance is an enormous task. Large mining companies are moving from reactive to proactive maintenance by leveraging condition monitoring and predictive analytics solutions to eliminate sudden equipment problems and allow continuous real-time equipment monitoring. IIoT enhances the case for mining companies to invest in condition monitoring and predictive analytics.
A Long Way to Go
Mining is a multifaceted industry with complex operations and is highly process-intensive. One example of this process focus is water, which is crucial for the mining industry. The water cycle in mining is complex and must align with the entire mine life cycle.
To create a successful water strategy, the mining industry is realizing that IIoT can be a key enabler. Because IIoT can positively impact ROI, some foresee that the adoption curve will steepen noticeably. IIoT likely will drive efficiencies during the next five years.
While the present volatile economic scenario creates the perception that significant adoption could be a long way off, economic realities and converging trends (such as the shortage of skilled labor and environmental issues) could create a tipping point sooner than later.
Issue