Companies all over the pump industry—from OEMS to end users—are facing challenges finding skilled employees to replace the talented experts approaching retirement.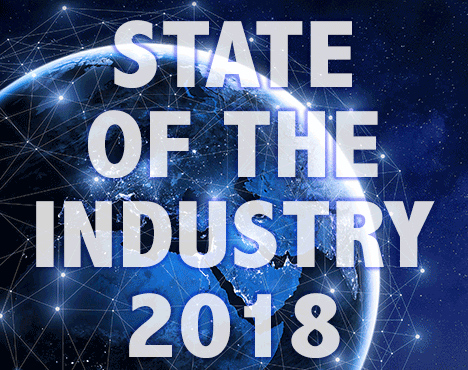 See more of our State of the Industry 2018 coverage.
"As these older generations retire out of the workforce, we face a huge skills gap, with an estimated 2.7 million jobs likely to be needed as a result of retirements in the existing workforce," said Doug Keith, Large Drives Business Unit lead, Siemens Process Industries & Drives Division, U.S.
And having workers who are up to the challenge of filling these jobs is not always a guarantee. Formal apprenticeships and on-the-job training are largely a thing of the past. Even though those programs may be how most pump experts today learned their craft, new workers rarely go through the same process.
"We have a big chunk [of engineers] with many, many years of experience. Then there's a low number of those with five to 10 years of experience. Then we have a lot of new engineers," said Adrian Conrad, manager of engineeringU at John Crane.
Manufacturers are using a few tactics to address this skills gap. For example, John Crane created engineeringU, a development program for new engineering graduates at the company. Participants spend 12 months learning about the company's business and gaining hands-on experience with more seasoned engineers in varying departments. At the end of the program, they move into a permanent role with the company.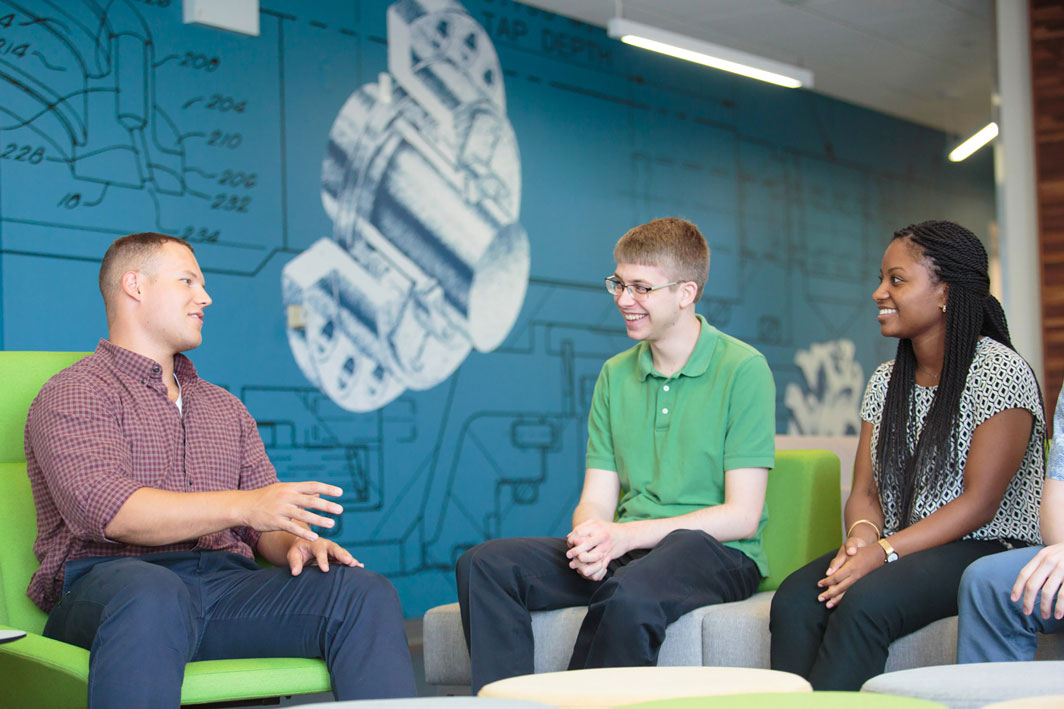 Participants in engineeringU take an accelerated path to help close the skills gap. (Image courtesy of John Crane)
About 21 participants have been through the program since it began in 2014. Based in John Crane's Morton Grove, Illinois, office, the program splits its participants into pairs and sends them through two-month stints in four core engineering rotations: the wet seals design engineering group, R&D/testing, manufacturing operations and the dry gas seal design group.
"At the end, we have a fifth hybrid rotation where each of the engineers gets on a customer site and works with one of our John Crane reliability engineers to support them and the customers," said Conrad.
Participants also work on a business improvement capstone project that gives them experience with teamwork, project management and budget management. The end result is a skilled group of engineers who can choose the best role for them based on experience, and a company with young employees who are well prepared on the very first day of their permanent placement.
Other manufacturers set their sights on an even younger audience, like Siemens' work with high school students.
"To help mitigate the skills gap, we are investing in STEM and encouraging high school students to focus on technical options. As a specific example, in a county where one of our plants is located, we worked with the local high schools to create a manufacturing track for high school students; this curriculum demonstrates to the students about some opportunities in the technical field and how technology has evolved," said Keith.
The hope with this project, and with other programs like it, is to help attract millennials to manufacturing. Participants can learn about the digitization and automation common in today's factories.
Plenty of other players in the pump industry are also stepping up to fill in the gap, especially when it comes to training for pump end users.
"Suppliers are considered the subject matter experts and asked to provide specific training around products and services to customer's employees," said Chuck Worden, director technical training at SKF USA Inc.
SKF, for example, provides prepared training in the areas of maintenance and reliability engineering, condition-based maintenance, and mechanical maintenance to its customers. The company also recommends customizing training to an organization's particular workforce. They offer a training-needs assessment and self-paced e-learning education. This can appeal to younger workers or those looking for shorter learning events or who want personal development and potential advancement from their employers.
Pump end users can also find technical expertise and training resources from their distributors.
"The distributor is the key link between the original equipment manufacturer and the end user of the pump. That means that a lot of the up-front application, installation, operation and post-sale support falls to the distributor to handle. … In every one of those areas, training is a critical element," said Scott Champlin, CEO of Pumping Solutions – ProFlow Solutions.
ProFlow Solutions even has their own training center at their main location to help provide services to their customers if they prefer the vendor's space to their own facilities for whatever reason.
Other distributors also offer unique training opportunities. For example, Geiger offers a bi-annual symposium at their facility near Philadelphia. The event includes hands-on sessions that allow attendees see how to install or repair equipment along with demonstrations, panels and workshops.
More and more, end users are requesting this kind of help from their distributors. "At one point, the customers themselves had fluid transfer experts on staff to drive the entire industrial pump network at their given facility. As these experts have retired, they are generally not being replaced. So today our customers don't have experts; instead they have super hard working jacks-of-all-trades," said Champlin.
But if end users are proactive, taking advantage of services offered by their distributors and suppliers and investing in their employees, they can overcome any knowledge gaps in their organizations.
"Our experience has been that there is not a lot of pump expertise floating around out there anymore. End users need to hire smart people who are not afraid to work hard and are eager to get help when they need it. Smart distributors need to be armed and ready with complete training programs that can be delivered on-site or in their own training facility.
"At end of the day it is all about attitude and hard work, and then using these traits to maximize what ever other gifts a worker might posses—good solid technical knowledge in particular—and they will do great," Champlin said.
Issue