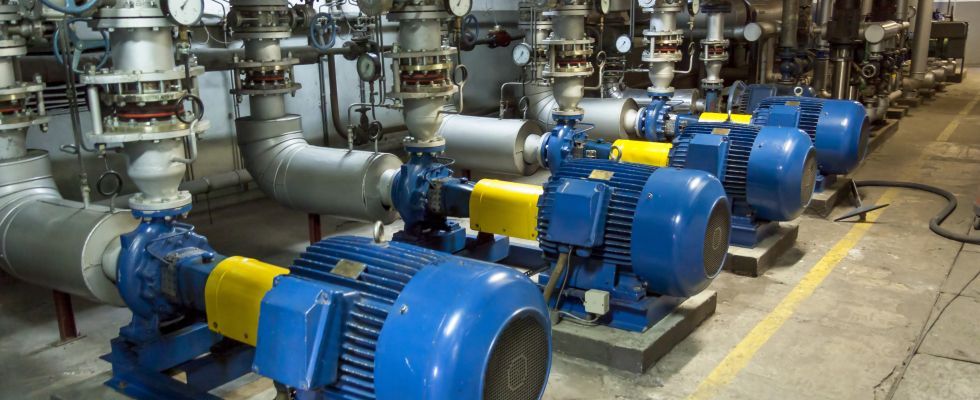 The COVID-19 pandemic has had both a positive and a negative effect on the motion control market.
Motion control products are used in all industries, wherever precise, controlled movements are required. This diversity means that, while many industry sectors currently face an uncertain future, Interact Analysis predictions for the motion control market remain relatively positive for the mid-to long-term, with $19 billion of sales predicted for 2026, up from $14.5 billion in 2021.   
Read the full report from Interact Analysis.
Major factors impacting growth
The COVID-19 pandemic has had both a positive and a negative effect on the motion control market. On the positive side, there was an immediate boost in APAC, as many vendors in that region saw a significant expansion of markets as demand surged for the manufacture of pandemic products such as PPE and ventilators. A longer-term positive is the enhanced awareness of the need for more automation in factories and warehouses to future-proof production against further pandemics and solve the problem of labor shortages.
On the negative side, at the height of the pandemic, short-term growth was stifled by factory closures and social-distancing measures. Also, suppliers found themselves focusing their efforts on production rather than research and development, potentially hindering future growth. Digitalization – the drive to Industry 4.0 and the Internet of Things will continue to drive motion control sales, as will the sustainability agenda, which will likely open up new markets for motion control products in new energy industries such as the wind turbine and li-ion battery sectors.
So there is plenty to feel positive about, but let's not forget the two big problems many industries are currently struggling with – supply issues and inflation. Semiconductor shortages have slowed down the production of drives, and shortages of rare earth metals and raw materials have affected motor production. Meanwhile, shipping costs have spiraled, and strong inflation will almost certainly cause people to think carefully about investment in automation products.
APAC leads the way
The relatively poor performance of the motion control market in 2020 led to reciprocal pressure in 2021 which inflated growth figures for that year. The post-covid rebound meant that total revenues grew from $11.9bn in 2020 to $14.5bn in 2021, representing a year-on-year market growth of 21.6%. APAC, notably China with its huge manufacturing and machinery production sectors, was the main driver behind this growth, accounting for 36% of global revenues ($5.17bn) and, not surprisingly, the region saw the highest growth – 27.4%.
Companies in the APAC region seemed better able to handle supply chain issues than their counterparts in other regions. But EMEA wasn't far behind, generating motion control revenues of $4.47 billion, making up 31% of the global market. The smallest region was Japan, with sales worth $2.16 billion, accounting for a still not insignificant 15% of the global market. In terms of product type, servo motors led in 2021, with revenues of $6.51 billionn. Servo drives occupied the next largest market segment, generating revenues of $5.53bn.
$19B sales predicted for 2026; up from $14.5B in 2021
So where is the motion control market going from here? Clearly, Interact Analysis cannot expect the high growth seen in 2021 to be sustained, but concerns about over-ordering in 2021 leading to cancellations in 2022 have not materialized so far and respectable growth 0f 8-11% is predicted for 2022. There will be a slowdown from 2023 onwards, though, as the general outlook for manufacturing and machinery production declines. However, the longer-run picture between 2021 and 2026 will still see the total global market increase from $14.5 billion to $19 billion, equating to a global CAGR of 5.5%.
APAC, where the motion control market will see a CAGR of 6.6% over the forecast period, will continue to be the dominant driver. China is predicted to see its market size grow from $3.88 billion in 2021 to $5.33 billion in 2026, an increase of 37%. Recent events have caused some uncertainty in China though. China fared well in the early onset of the pandemic, and exports of motion control products grew owing to increased demand from countries where production was disrupted by the virus. But the region's current zero-tolerance battle with the virus means lockdowns in major port cities such as Shanghai could still hold back the local and global motion control market. The possibility of further lockdowns in China in the near future is probably the single biggest uncertainty that the motion control market currently faces.