Pumps & Systems staff spoke with Randy Breaux, senior vice president of Motion Industries, about the state of the industry for 2018.
Are changes in the workforce affecting your company?
Yes. As with most industrial companies, we are seeing a considerable amount of experience retiring. This is not limited to any particular company or industry, it's across the board.
What are you doing to try to mitigate issues related to the skills gap?
We have an aggressive training program for new employees as a first step. As a second step, we are working with our manufacturing partners to introduce new "smart" products to our customers.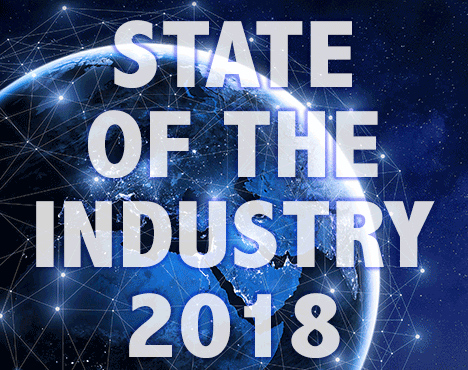 See more of our State of the Industry 2018 coverage.
What are you doing to attract millennials and younger workers to the field/your company?
First, we offer a great place to work with stability in employment. Most people that come to work for us don't see it as a job, but a career and stick with us for the long haul. We are also becoming more flexible in where people work (onsite vs. offsite) as well as making the environment they work in more suitable to today's employee expectations.
What keeps you up at night?
Being able to adapt culturally to the changes that are coming at us, from a technology perspective, customer expectations perspective and financial performance perspective. What many companies used to value and were willing to pay you for, many believe you should provide those services free today. So you have to determine where and who to spend your time with. Making the right choices is critical for future success.
What are you most optimistic about in 2018?
New technologies will disrupt the market and disruption creates opportunities. So as a person that sees the glass half full, I believe that there will be currently unseen opportunities driven by technology in 2018 and beyond.
What else should the end users who read Pumps & Systems know about the year ahead?
IIoT is real and it is going to be here sooner than later. End Users will be inundated with various predictive devices from a variety of manufacturers. Keeping up with them will be virtually impossible, so picking a savvy distributor to help sort through the array of new "smart" products will be critical. Of course Motion Industries can be your "go to" for IIoT solutions on the plant floor.
What were the biggest lessons learned in 2017 and how will they impact the industry moving into 2018?
2017 turned out to be a pretty good year for most manufacturers and distributors. Being too conservative will result in opportunities missed. The 4th Industrial Revolution is upon us and those that are ready and take advantage of the new technologies will be very successful. Those that take a "wait and see" approach will wonder what happened when they are left behind in the next few years.
Issue