Process control software reduces costs while increasing process accuracy and protection.
Pumping systems account for a significant portion of a facility's energy use in many industries. In the majority of pumping systems, energy added to the working fluid by the pump is much greater than required by the process.
System reliability and efficiency are major topics within the industrial sector, and they are key to achieving sustainable growth. Operating pumping systems reliably and efficiently requires optimum system control and protection.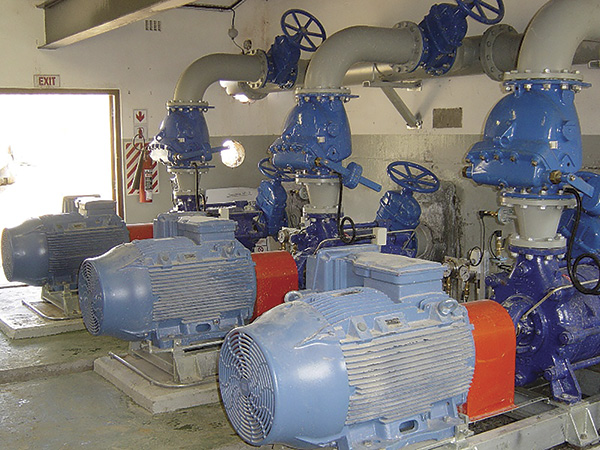 The number of applications in which induction motors are fed by VFDs is growing quickly. (Courtesy of WEG)
With the current and pending retirement of experienced workers, who will take care of this critical equipment?
According to a Government Accountability Office (GAO) report issued in 2006, the percentage of workers over the age of 55 is projected to increase significantly during the next 20 years, with this particular demographic group projected to comprise as much as one-fifth of the nation's workforce by 2015.
A perfect storm appears to be developing within the industrial sector, and it seems to be growing across all industries.
In this particular case, we have multiple problems. On the upside, there are solutions.
Automated System Control
The pump industry has successfully embraced the variable frequency drive (VFD), and the number of applications in which induction motors are fed by VFDs is growing quickly. Drive technology has stepped up to the plate to meet this growing demand and address—to some degree—the shrinking workforce.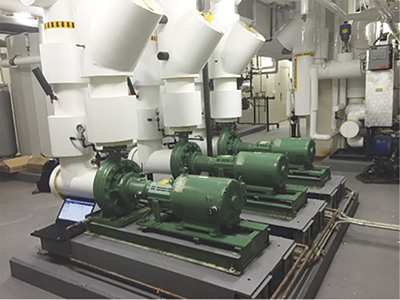 Process control software is an effective solution for multiple pumps operating in parallel.
Energy efficiency depends not only on the motor but also on system control. VFDs offer high efficiency operation, typically 97 percent or more. Induction motors also present high efficiency levels, reaching up to 96 percent or even more in larger machines operating at rated conditions. When speed variation is required, the output changes in an optimized way, directly affecting the energy consumption and leading to high efficiency levels performed by the system—the VFD plus the motor.
Process Control Software
Many systems have multiple pumps operating in parallel. However, not all the pumps operate all the time. How do you balance the operating hours of these units?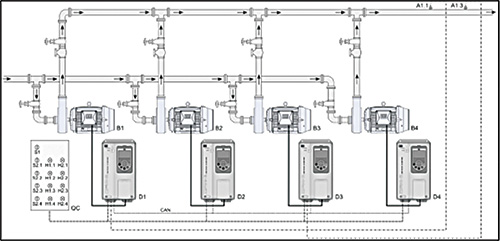 Each motor is started or stopped based on runtime, extending equipment life.
Process control software (PCS) can address the cycling of pumps. PCS is designed to reduce system operation and maintenance costs while increasing process accuracy and protection. The software provides pump control and protection, as well as system monitoring. PCS can be applied to any system that requires constant flow or pressure.
In the right conditions, PCS can:
Reduce system component cost
Improve system reliability
Reduce maintenance costs
Eliminate costly control panels
Reduce system energy requirements
Reduce overall installation costs
Pump Protection
The right PSC can help prevent dry well, air in the pump system, blocked impeller, loss of prime and transducer loss. It can also help prevent over-torque and cavitation.
PCS monitors system pressure or flow while referencing low/high set point and runtime requirements. The lead and lag pumps are cycled on and off based on motor run times. Motors start or stop based on runtime. The motor with the least amount of runtime will start, and the motor with the most runtime will stop. All pumps are dynamically alternated based on runtimes and system set points.
Adapting to the Industry
Pump system control using PCS technology addresses multiple issues facing the industrial sector today. The aging work force, energy efficiency, reliability operations and maintenance reduction are all challenges that PCS technology can address.
Issue