STOKE-ON-TRENT, UK (July 21, 2016) – Ham Baker Group has strengthened its Pumps and Renewables division by introducing two new area sales managers.
Bob Dimmock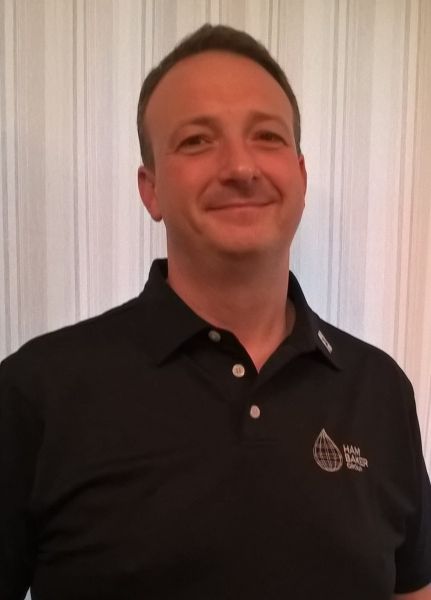 Tobin Gardner
Bob Dimmock, who has been with Ham Baker for the past nine years, switches over from his previous sales role in penstocks, screens, scraper bridges, valves and pipes, while Tobin Gardner joins the company after five years at Hidrostal where he managed the framework agreement for United Utilities.
"Although we are one of the newer Ham Baker divisions, we've already reached a point where we needed to add experienced personnel to our team," said Ian Goddard, group business development director for Ham Baker Group, who heads up Pumps and Renewables. "We are busy on both fronts, with an encouraging amount of good quality leads for hydro, as well as pumps solutions for the quality manufacturers we represent such as Landia (for their GasMix AD digester mixing system) SPP and Netzsch".
As well as Ham Baker, Bob Dimmock has also worked for Baylis Automotive, while Tobin Gardner was previously with Taylor & Goodman, which specializes in electro-mechanical repairs.
Ham Baker's Pumps and Renewables portfolio includes a highly innovative pump-as-turbine (PaT) solution, which provides micro-hydro technology at one-third to one-half the cost of some traditional systems, offering major reductions in maintenance time and spares. Ham Baker also offers a screw generator system made with a low-cost reinforced plastic screw for existing outfalls (1 m to 4 m head) with flow rates of up to 900 liters per second and the potential to generate up to 30 kW.
Ham Baker provides complete design of pumping systems, as well as supplying new pumps and ancillary equipment. This is complemented by extensive technical support and after sales service packages.