Pumps & Systems caught up with Pioneer Pump president Steve Everton about the 2018 state of the industry.
What should end users know to be up to date on IoT/cyber security? If you did a SWOT analysis how would you describe the industry's readiness to deal with this issue?
Regarding the IoT, there is considerable opportunity in the areas of telemetry and remote operations/monitoring and then interpreting the raw data to really add value to end users around performance and predictive maintenance, especially in applications with high downtime costs and or consequences. Progress brings risk with regard to cyber security. I feel industry readiness is relatively low from the IoT side and potentially even lower in the area of managing the related cyber security issues, but with risk comes the opportunity for industry advancement and solution development.
Are changes in the workforce affecting your company? What are you doing to try to mitigate issues related to the skills gap? What are you doing to attract millennials and younger workers to the field/your company?
Changes in the workforce affect everyone. We actively manage the challenges of a changing workforce by focusing on building and sustaining a culture that recognizes people as the foundation of our business. Pioneer Pump has found that millennials and younger employees respond well to this environment as the approach transcends generational preferences.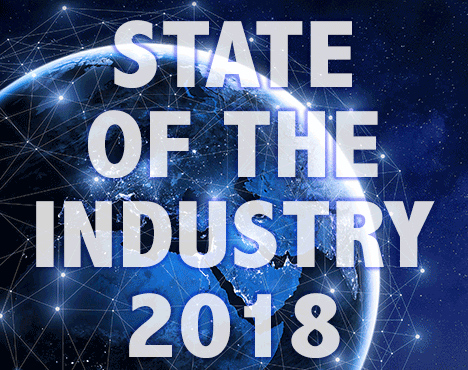 See more of our State of the Industry 2018 coverage.
What should we expect from the oil and gas industry in 2018?
Pioneer Pump expects the oil and gas markets to be relatively stable in 2018 with a continued modest increase in North American upstream activity. Global market dynamics are changing in a variety of ways and we continue to watch them closely for both risks and opportunities so we are able to adjust accordingly.
What keeps you up at night?
As a global brand, Pioneer Pump has some dependence on personnel knowledge and expertise to positively set us apart in each of our business units worldwide. We're continually focused on keeping the right talent in the proper positions to ensure our customers' needs are met and systems are in place to maintain consistency and employee training.
What are you most optimistic about in 2018?
I am extremely optimistic and excited for the continued improvement of Pioneer Pump's global business with regard to people and processes, regardless of the economic environments we find ourselves operating in. Our engineering team's dedication to quality and efficiency, combined with the end user's need for pumps that perform as expected to meet their unique challenges, bodes well for the enhancement of our relationships with customers in 2018.
Issue