With large numbers of people retiring in the coming years, the industry is emphasizing training opportunities more than ever.
When Zoeller Company started planning the development of its Center for Excellence training facility at its Louisville, Kentucky, headquarters a few years ago, educating its employees and others throughout the pump-related industry was the goal. But there was another important reason driving the need to increase training opportunities.
See more of our State of the Industry 2017 coverage.
"We recognize that about 20 percent of our workforce (at the Louisville offices) would be able to retire in the next 10 years," Zoeller Company Corporate Human Resources Director Dwight Newton said in a recent interview. Corporate-wide, Newton put the figure at about 15 percent. "That represents our most seasoned and knowledgeable staff, experience from all realms of both hands on the line all the way through senior management. It covers the gamut."
He added, "It's exciting, but it puts us in a position to have to think about, 'How do we transfer the knowledge?' And that is what the Center for Excellence was built for."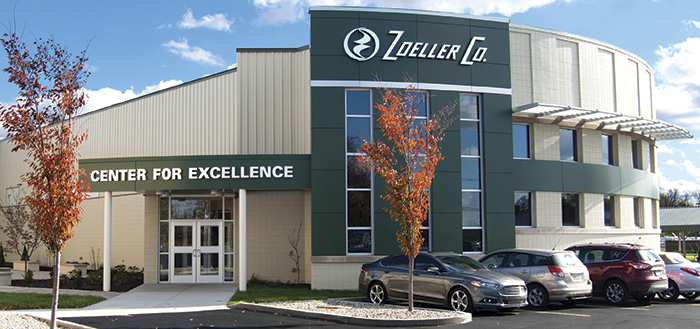 Image 1. Zoeller Company's Center for Excellence is a 12,000-square-foot training facility that opened in September 2015 at the company's headquarters in Louisville, Kentucky.
(Courtesy of Zoeller Company)
Zoeller is not alone. Numerous industries—not just within the pump-related world—are facing challenges associated with an aging workforce as members of the baby-boomer generation (those born between 1946 and 1964) are reaching retirement age at a reported rate of about 10,000 every day. "Many large, older companies are caught up in a tsunami of baby boomers retiring and are unaware of how much tribal knowledge they are taking with them," Harvard Business School Professor Emerita Dorothy Leonard was quoted as saying in a January 2016 BloombergBusinessweek article.
The concern is felt throughout the pump-related industry as companies anticipate the retirement of experienced workers and place an extra emphasis on training opportunities for their employees and others within their business spheres. "We have identified the impending departure of longtime, knowledgeable employees due to retirement, etc. for several years," Flowserve Vice President of Product Management Eric Van Gemeren said in an email to Pumps & Systems. "We have implemented training to transfer this knowledge (especially tribal knowledge) to younger associates."
At Graco Inc., the pump manufacturer has observed impacts from departures around the industry. "As more and more long-term, experienced maintenance technicians are leaving the field, we see the skills gap increasing quite dramatically," Mike Sandlin, the company's global product marketing manager for the process division, said in an email.
"This gap also branches beyond end users and includes local industrial product distributors who have been viewed as product experts throughout the years for industrial plants. With the combined loss of knowledge at both the end user and distributor level, more time and effort are required than ever before to get industry professionals up to speed on the various industrial technologies," Sandlin said.
Center for Excellence
Industry organizations such as the Hydraulic Institute and the Submersible Wastewater Pump Association are offering a host of educational opportunities for clients, while many pump-related companies are focusing on training as they prepare for the future. Zoeller and its Center for Excellence, a 12,000-square-foot facility that opened in September 2015, are a prime example of a company focused on education.
"This is not a new process—this is something we have been doing as long as we have been in business," John Enyard, director of the Center for Excellence, said about providing education. "But we have seen it's something that needed to be elevated to a different level. What we looked at is doing training, taking people into the shop, showing them what's going on. … This has all been going on for a number of years. About three years ago, we decided we had to do it better at a more permanent location."
Zoeller started construction in early 2015 on the Center for Excellence and completed the facility in September 2015. The company's entire workforce has been through classes at the training site, and about 600 other people have received training at the facility. "It's something that we have to do," Enyard said.
"This is some of the stuff in the last two weeks that we have done: We have our customer support people, our product support people, come into a training, and they would take a pump apart … to install a new switch in it, so when they talk to customers on the phone, it's not that they're just reading it out of a manual. They have physically done it themselves," Enyard said. "There's nothing better than that to train somebody."
During the same time frame, Zoeller provided safety training for the company's shop personnel, while a group from Alaska traveled to the facility to learn.
Pages