Each situation requires independent and thorough analysis for end users to make an educated decision
Similar to housing rental markets, industrial rentals have seen a steady rise in recent years. Unpredictable economic conditions, political movements and federal regulations have challenged the housing market as well as the industrial segment, opening opportunities for the rental business in both areas.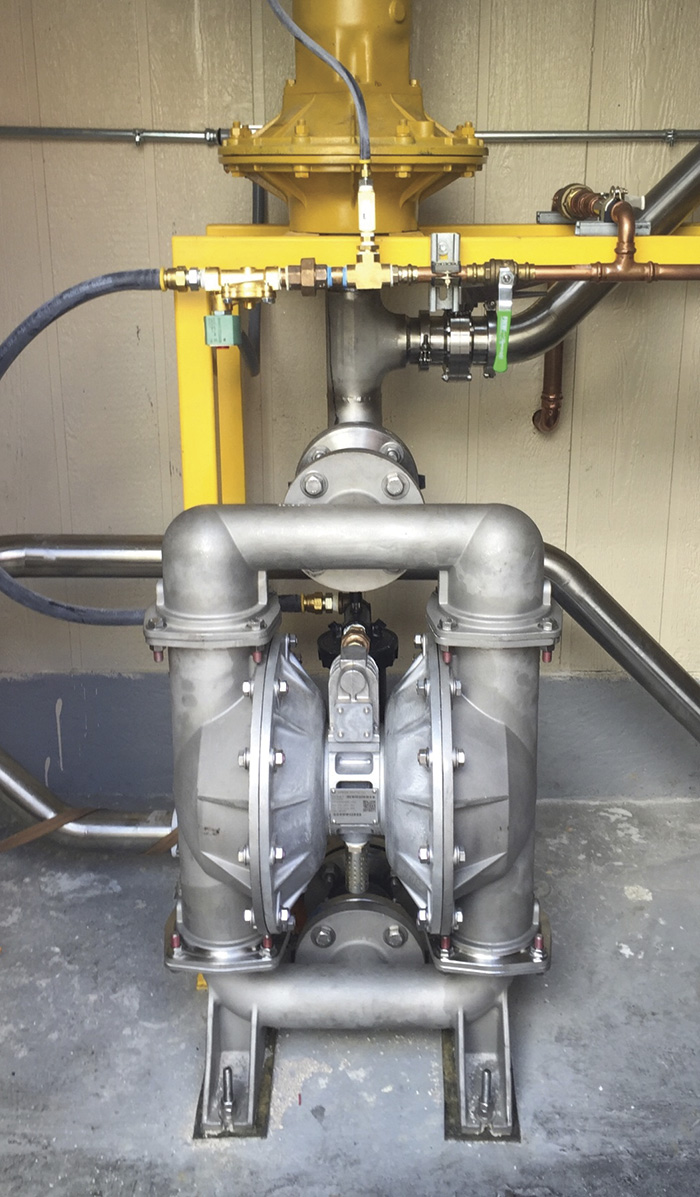 Image 1. A stainless steel pump installed within a heated room, moving temperature-sensitive product. (Image courtesy of Versa-Matic Pumps)
Based on the American Rental Association's (ARA) research and analytics, projected growth of up to 4.9 points in 2017 are expected in the industrial segment. While these upward trends are not dramatic, they are consistent. Many distributors that at one time focused strictly on sales have expanded their offerings to cater to this market.
With industrial renting, many variables should be studied. There are pros and cons to renting and buying, and each situation needs to be analyzed independently and thoroughly to make a decision.
Here are four questions to consider when deciding to either rent or buy industrial equipment:
1. What is the quantity of pumps considered for rent or purchase?
The first and likely greatest influencer in the decision would be the total cost of ownership of the product. When renting, end users have a lower initial investment, while buying is cheaper over the life of the equipment.
End users and managers should ask themselves, "Does the return on investment outweigh the responsibility of maintaining the technology?" The ability to answer this question can be difficult without understanding the number of pumps the facility is utilizing and where they are applied.
When researching, there are many points to consider. Keep in mind not only the number of pumps, but also an estimate of the mean time between failure at each installation. This should provide insight as to what the repair will entail and at what frequency.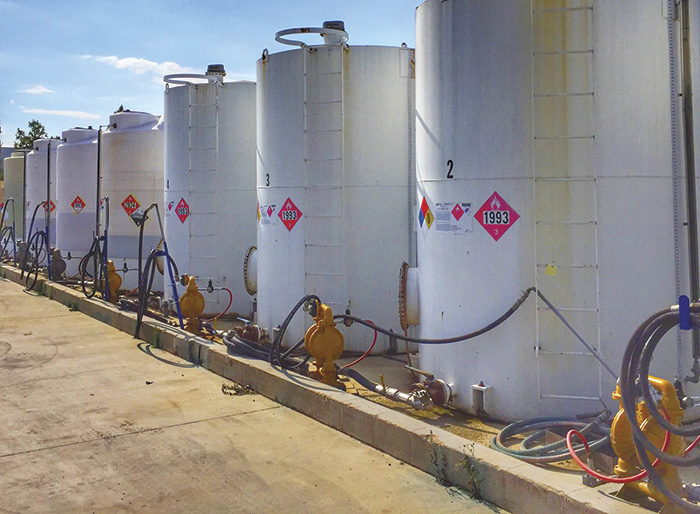 Image 1. A group of pumps installed next to outdoor chemical tanks.
2. In what processes will the pumping technologies be used? (The time frame used? Importance of process?)
In the case of air-operated double diaphragm (AODD) pumps, the technology is mature and relatively low in cost compared to some other pumping technologies. This may sway the decision maker toward buying rather than renting, but there are other factors that should be considered.
End users should understand the pump applications where the technology is used throughout the facility and where they may have the potential to displace other more expensive technologies.
Next, it is important for the end user to factor in downtime of production and the availability of personnel in the maintenance department in the case of a failure.
While buying the pump and repairing it in-house may seem a cost-effective and relatively simple practice, managers must oversee inventory and allocate the time, space and resources for the repair.
In many plants, there are hundreds of pumps in critical applications running 24/7 that require a separate pump department to keep them functional. Many times companies do not have
these means.
3. Can your company invest the time and resources needed to operate and maintain the technology?
As technology shifts, so does the maintenance and personnel required. In most cases, new technology is constantly released to aid in more efficient transfer of fluid—often influenced by changing government regulations or employee-safety concerns.
These changes bring an opportunity for learning new products and understanding the correct maintenance needed to keep them running optimally. There are pump companies that offer this education without charge.
When renting, the responsibility for education remains with the provider of equipment. In a downward-trending economy, the resources that were once available to maintain these assets in-house may be reallocated by the end user's company. This can allow the equipment rental company to provide the needed maintenance on the equipment.
Often, multiple products including pumps, compressors, lights, lifts and more come from a common rental provider. This saves time and money during these downtimes by reducing personnel needed for maintenance.
4. Does geographic location influence the decision?
Although uncontrollable, the possibility of natural disaster is a lingering thought in some minds. With an increase in hydrological disasters in recent years, correct budgeting and preparation are essential. Hurricane Matthew recently wreaked havoc on the East Coast, dropping rain at an uncontrollable rate. Just as people had a plan for their homes, businesses had to react to the situation.
Some rental companies did not have adequate equipment and struggled to handle the situation. If located in a region that is more susceptible to water-influenced disasters, the purchase of pumping equipment may be sound investment for use in emergency dewatering situations.
Issue