Xylem assists in flood relief efforts by deploying dewatering pumps across the state.
In light of the recent record-setting floods in Texas, government entities, companies and individuals have stepped forward to ease the pain of residents and businesses across the ravaged state. Employees of Xylem, with offices in Houston, Dallas, San Antonio and Corpus Christi, acted quickly to support the dewatering needs of local businesses.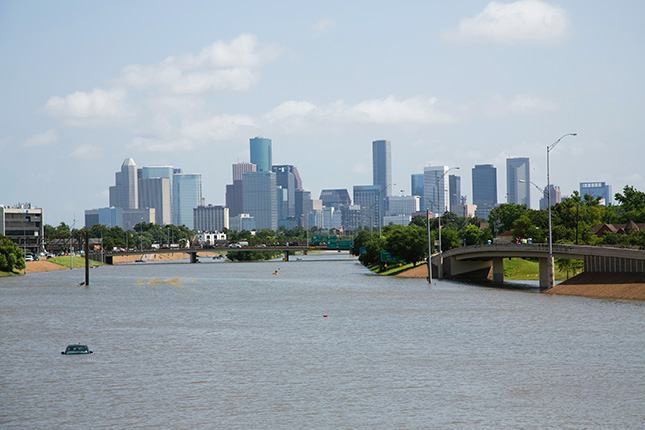 Image 1. According to the NWS, more than 37 trillion gallons of water have fallen in Texas. (Courtesy of Mike McGuff)
"During the storms, we were hunkered down just like everyone else—Saturday, Sunday and into Memorial Day," says Xylem Regional Manager, U.S. Dewatering Solutions, Robert Cloud. "We have that in common with the emergency response teams in the municipalities. When it's over, we are prepared to mobilize our equipment in the affected areas. During the storms, we were in contact with our regional branch managers to ensure coverage and availability once the storm passed."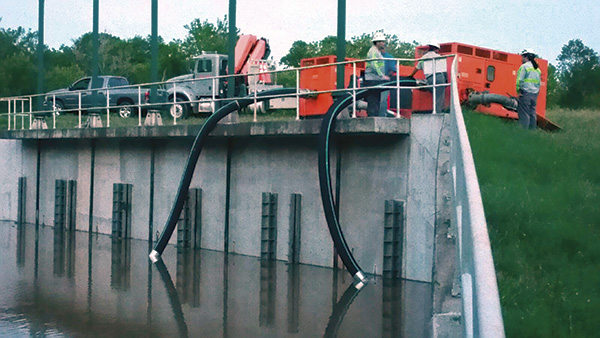 Image 2. 12-inch pumps were deployed to San Antonio and Houston and then in North Texas to fight a series of different storms. (Courtesy of Xylem)
While some parts of Texas are accustomed to flash flooding, other sections are not prepared for the kind of downpours experienced late this spring. The National Weather Service (NWS) declared May the rainiest month in Texas history, presenting residents with life-threatening floods that also created property damage estimated to exceed $45 million.
"In all, more than 37 trillion gallons of water have fallen in the state. Flooding ... swept away thousands of vehicles and trapped people in their cars and houses," according to the NWS. CNN's headline put it this way: "Enough Rain Fell in Texas in May to Cover the Entire State 8 Inches Deep." Worst of all, at least 31 were killed in the state.
"Flooding is one of the most universal—and destructive—challenges facing communities, and what occurred in the past few weeks in Texas and Oklahoma is a stark reminder of this threat. Our first priority is to help communities prepare before these disasters strike," says Xylem President and CEO Patrick Decker.
Recovery began immediately after the storms, according to Xylem Vice President of Sales for U.S. Dewatering Solutions Mike Delzingaro. "We were preparing for what they were predicting, working with our customers and ready to react a week prior to the event happening."
The response started the week before Memorial Day in Corpus Christi.
"We deployed four 12-inch pumps as well as another two dozen 4-inch and 6-inch Godwin pumps to local municipalities and industrial plants," Cloud says.
"In the City of Houston, they have more infrastructure available for flood control, and we supplemented their fleet of Godwin pumps with another half-dozen CD150Ms. We work closely with contractors and local municipalities," says Cloud. "Stormwater infiltration overwhelmed the wastewater system and many of the plants in and around Houston."
At a local refinery in Corpus Christi, Xylem personnel set up a series of small and large dewatering pumps to get the initial dewatering started.
"Our broad U.S. footprint allows us to support regional efforts by bringing in additional equipment from around the country, as needed," according to Delzingaro.
"It takes a full team," says Cloud.
This phase of cleanup took about two weeks.
"Some jobs were on hold because those areas were inaccessible due to flooding. The rivers receded, so we began to look for infrastructure damage, areas that are filled with standing water where the water would not recede naturally. Dewatering will continue as the damage from the storms continues to be assessed."
The situation in Houston cleared up pretty quickly thanks to strong infrastructure. In areas where flooding is uncommon, the recovery would take longer. Once the power returned, cleanup could begin in earnest. "They are not used to that type of rain or planning for that kind of dewatering," Cloud says of Dallas.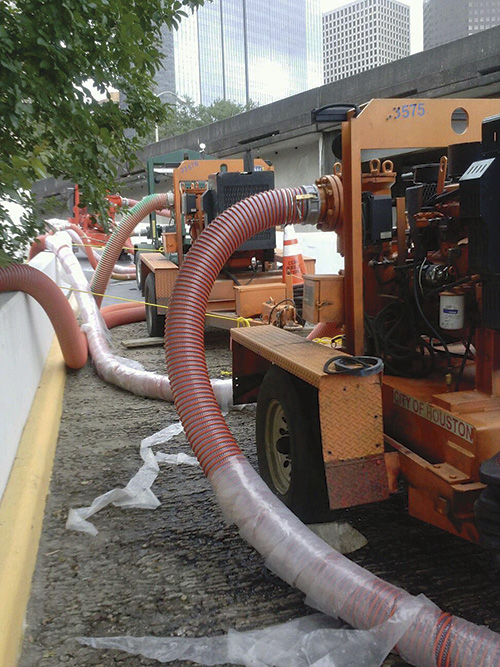 Image 3. The Xylem team spent weeks in June dewatering industry facilities, municipal complexes, parking lots, schools, hotels, and other businesses and areas throughout flood-affected Texas. (Courtesy of Xylem)
After the most crucial needs were met, officials began addressing other issues. "There will be long-term projects at some facilities that we work with,' Cloud says. 'In one project there are infiltration collapses—in the walls there is infrastructure damage. Repairing these are long-term projects."
The Xylem team spent weeks in June dewatering industry facilities, municipal complexes, parking lots, schools, hotels, and other businesses and areas throughout flood-affected Texas.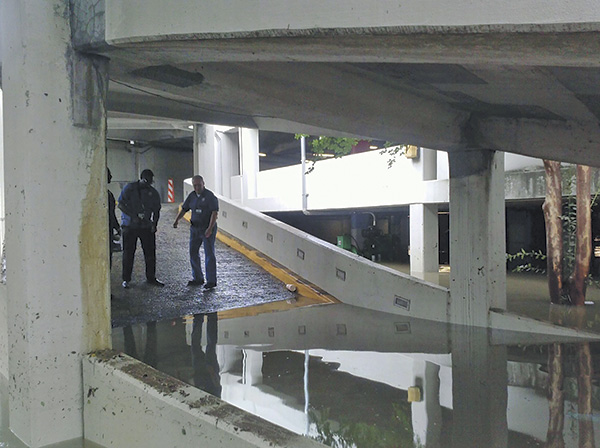 Image 4. NWS declared May the rainiest month in Texas history. (Courtesy of Xylem)
Following a flight over the Blanco River, Texas Gov. Greg Abbott said at a news conference in Wimberley that "you cannot candy coat" the damage. "It's absolutely massive. It's a powerful message to anyone in harm's way of the relentless, tsunami-type power this wave of water can pose to people. The rain bans that span literally from south of the Rio Grande to north of The Red River have been relentless day after day. The grounds and the rivers are saturated and filled; that creates a relentless flow of water."
Gov. Abbott declared a state of emergency, and so did President Barack Obama.
The U.S. Department of Homeland Security's Federal Emergency Management Agency (FEMA) announced that federal disaster aid was made available to the State of Texas and ordered federal aid to supplement state, tribal and local recovery efforts in the area affected by severe storms, tornadoes, straight-line winds and flooding. Assistance can include grants for temporary housing and home repairs, low-cost loans to cover uninsured property losses, and other programs to help individuals and business owners recover from the effects of the disaster.
Aid continues to come from neighbors, as well.
"We are responding to our customers—not just one market or one single customer. Whether it is a small contractor or a refinery that needs multiple pumps, we treat them all the same. They have a need, and we can provide the service. We respond with our full range of dewatering products and our people," Cloud says.
Decker adds, "Our colleagues have been working non-stop in Texas and parts of Oklahoma to help dewater the affected areas as quickly as possible. We were in place before the first storm hit to ensure we could respond immediately. But this work will continue for several weeks as we help the communities and businesses to recover from these devastating floods."
MASSIVE PUMPS PROTECT COMMUNITY ON THE FLOOD-PRONE OHIO RIVER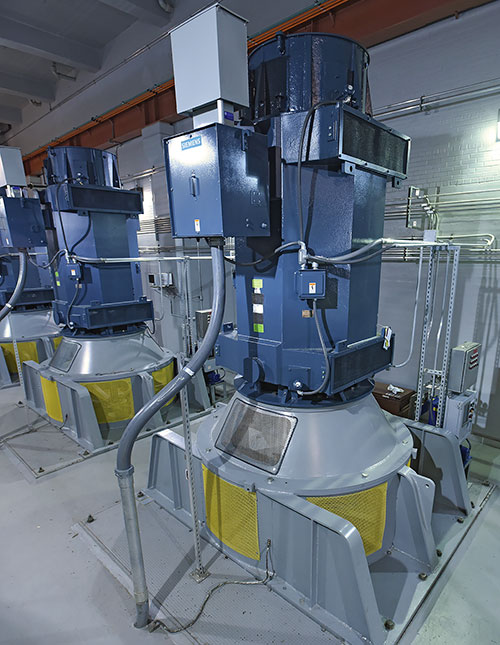 LOUISVILLE, Ky. – There are times and places where pump reliability can be life or death. That's certainly true for Louisville, Kentucky, a city with 1.2 million people that is at the widest and deepest point of the flood-prone Ohio River. The city is haunted by memories of a 1937 flood that put 70 percent of the community underwater, causing $250 million in damage ($3.3 billion in today's dollars) and leaving nine dead in the state of Kentucky. This wasn't a one-time occurrence. There have been several major floods since then. To prevent future disasters, the U.S. Army Corps of Engineers (Corps) decided in the early 1950s to build a series of flood control stations. One of these, the Western Flood Pumping Station, was completed in 1952 and equipped with seven massive vertical Peerless-brand pumps. The station protects about 138,000 residents against flooding. By the first decade of the 21st century, city officials were concerned about continued performance. The pumps, which only activate during routine maintenance or a flood event, were old, powered by electrically outdated synchronous motors and lacked monitoring capabilities. The old pump technology would not work with today's electronic controls. When funds became available for a pump upgrade, officials at the Louisville Jefferson Metropolitan Sewer District (MSD) once again chose Peerless, now a Grundfos brand. "The goal of the project was to address potential problems before they became critical," says Grundfos Business Development Manager Jeff Lukemeyer. The station upgrade included seven new vertical mixed flow-line shaft pumps: four with 72-inch nominal diameter bottom casings and 1,250 HP motors, and three with 48-inch casings and 450 HP motors – a combined pumping capacity of a million gallons per minute. The project took four years from start to finish–two years for design, one for manufacturing and one for installation. "With the new pumps and controls, the MSD can constantly monitor pump performance," says Lukemeyer. "This is a big benefit. If the pumps don't work when needed, a lot of homes and businesses will be destroyed. Thanks to the ability to fully monitor the station, the operator can make sure the pumps are working correctly at all times."
Issue