Aging water infrastructure led to issues for Texas residents this winter.
The COVID-19 pandemic has been a major challenge for everyone over the last year, but residents in Texas were also hit hard with extreme cold weather storms over different parts of the state from Feb. 10-20.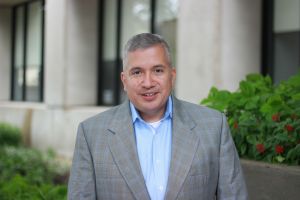 Freddie Guerra
The impact was massive on all fronts. More than 4.5 million homes and businesses were without power for several days. This was primarily caused by inadequate winterized natural gas equipment. According to CBS News, damages to the blackouts were at nearly $200 billion, making it the costliest disaster in Texas history. More than 12 million people had water service disrupted because of pipes freezing. In some areas, the water systems were not operational. The city of Austin lost hundreds of millions of gallons of water, per KXAN News, during this event.
"Many utilities are using systems that are no longer fit for the purpose given the complexities of the challenges they face—from design and technology, to operating and business models," said Freddie Guerra, client solutions manager for digital solutions at Xylem.
The event highlighted infrastructure issues such as structures being damaged by water, streets flooding, fire hydrants becoming unusable and the release of pollutants because of the starting and stopping of plants and refineries.
"Among the issues faced by utilities in Texas, for example, were challenges with visibility across the enterprise, including an inability to spot risks and vulnerabilities before they occur; inflexible operations, hampering utilities' ability to respond to crises; and limitations of situational intelligence to make proactive decisions to improve customer service and mitigate environmental risks," Guerra said.
Benefits of More Digital Options 
In a digital environment, Guerra believes these problems can be minimized. As the COVID-19 pandemic hit, utilities were using decades-old equipment and trying to keep it operational, thus reacting to problems instead of figuring out ways to prevent them. But 2018's America's Water Infrastructure Act (AWIA) allows utilities to "accelerate their efforts to address this new normal, by future-proofing their networks with digital solutions that minimize risks and enhance resiliency," Guerra said.
There will be more events like this in the future, especially with how unpredictable weather can be. Guerra said utilities should go more digital, migrating functions to the cloud while leveraging artificial intelligence and machine learning and taking advantage of censored networks and digital twins.
"Many utilities are already reaping the benefits, both economic and environmental," Guerra said.
Guerra noted that a lot of data is available through resources and smart equipment connected to the internet of things (IoT) and supervisory control and data acquisition (SCADA) systems, but utilities need to consider innovative ways to integrate this data to deliver intelligence that better informs enterprise resource plans (ERPs) prepared as part of AWIA. 
"Often, utilities have an abundance of data but struggle with understanding how to gain the intelligence from it to drive operational decisions. During extreme weather events and other disruptions, for example, the challenge is converting utility data from various systems such as the geographic information system (GIS), damage assessment and inspections, as well as data extracted from machine learning and AI, into usable information. 
"Consideration during the preparation of the ERP should be given to pulling disparate data into a single platform to empower utilities to translate data into actionable intelligence for better decision-making. Technology is a critical component of AWIA and allows utilities to be ready to rapidly and effectively assess the damage to their systems and use that information to restore services quickly and safely during a disaster or other event."
In the future, Guerra recommends that utilities work with solution providers on anticipating these events so they can plan with more confidence.
"By implementing systems that integrate digital twins, sensored networks, and leveraging machine learning and artificial intelligence, utilities are armed with a complete picture of the end-to-end operations—actionable intelligence to inform decision-making today and tomorrow," Guerra said.  
Issue