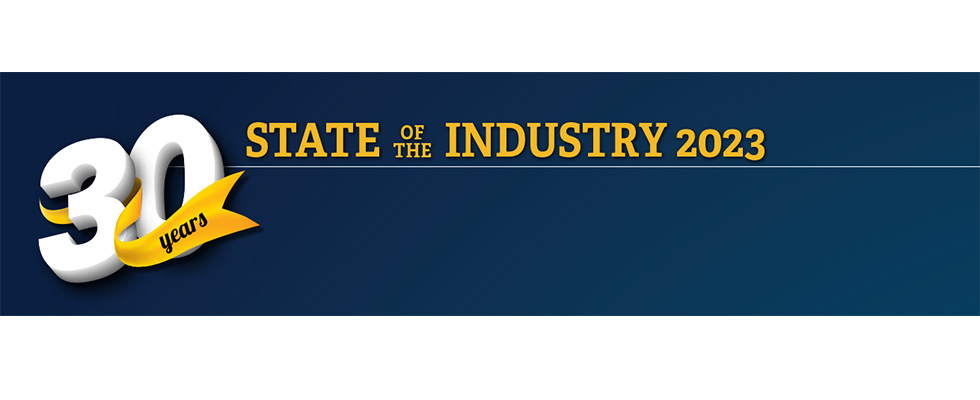 Pumps & Systems is celebrating our 30th anniversary in 2023. What do you think has made the biggest impact on the industry in the last 30 years?  
Growing awareness and demand for more energy efficient pump systems, along with the sharp increase in the use of variable speed drives replacing traditional electromechanical controls, and the use of premium-efficiency motors including new motor technologies such as synchronous reluctance motors. 

Introduction of regulations across the world requiring the use of energy efficient pump and other systems with stipulated minimum efficiency levels. 
What do you think needs to happen to push the industry forward in the next 30? 
More use of sustainable solutions to reduce carbon footprint with the goal of achieving net zero carbon emissions in the long run. 

Growing "Digitalization" in the pump industry — that is improved use of smart/intelligent pump systems with adaptive controls and machine learning algorithms (e.g., using Artificial Intelligence) to achieve increased energy efficiency and realize the desired energy savings with better predictive maintenance and reduced overall cost-of-ownership. 

Support via subsidies and other similar programs to encourage the use of digitalization and smart technologies in pump and other similar industries. 
How have any price increases of products or materials impacted you or your company? 
Price increases due to supply chain bottlenecks and the surge in the demand for goods and services have had a significant global impact across every industry and for every manufacturer including their customers. Spending for the same goods and services has increased, which was not anticipated or budgeted for. Therefore, it seems now that  everyone is budgeting more funds for their projects.  At Siemens, however, we haven't seen a reduction in the demand for our products and services due to increased prices — the demand is still strong and even increasing. What needs to happen in regard to industry improvements in the short term? 
End-users should be more receptive of digitalization technologies and expedite the specification of new technologies that ultimately help them improve the performance of their systems (pump systems) — realizing them as increased energy savings, cost-savings, and enabling them to reduce their carbon footprint in the long run. 
What issues have you seen with any material shortages or supply chain issues? 
Globally, we saw a wide increase in the frustration of industry users during the initial phases of material shortages and a sharp increase in prices due to broken supply chains. However, learning from that initial experience, most of the users preponed the procurement of the material for their projects, which were originally planned in the next couple of years. We saw a huge surge in back-orders across every industry. 
What industry trends are you seeing as we go into 2023?   
Much greater demand of energy savings, system/equipment lifetime improvements as well as cost reductions, along with the use of intelligent systems with built-in robust cybersecurity that enables cloud-based analytics using machine learning algorithms to achieve increased energy efficiency and system uptime.  
What's on your mind/what are you most concerned about? 
Too much regulation of energy efficiency without the involvement of industry experts and trade organizations like NEMA, CEMEP, and without the proper support program to encourage change.   
What are you most looking forward to in 2023? 
Some normalcy of the supply chain (removal of bottlenecks), reduced inflation and stable prices, along with stable economic growth at a steady pace. 
When it comes to technology, increased use of energy efficient and sustainable systems across all industries with embedded digitalization technologies and machine learning algorithms for better system performance. 
Issue